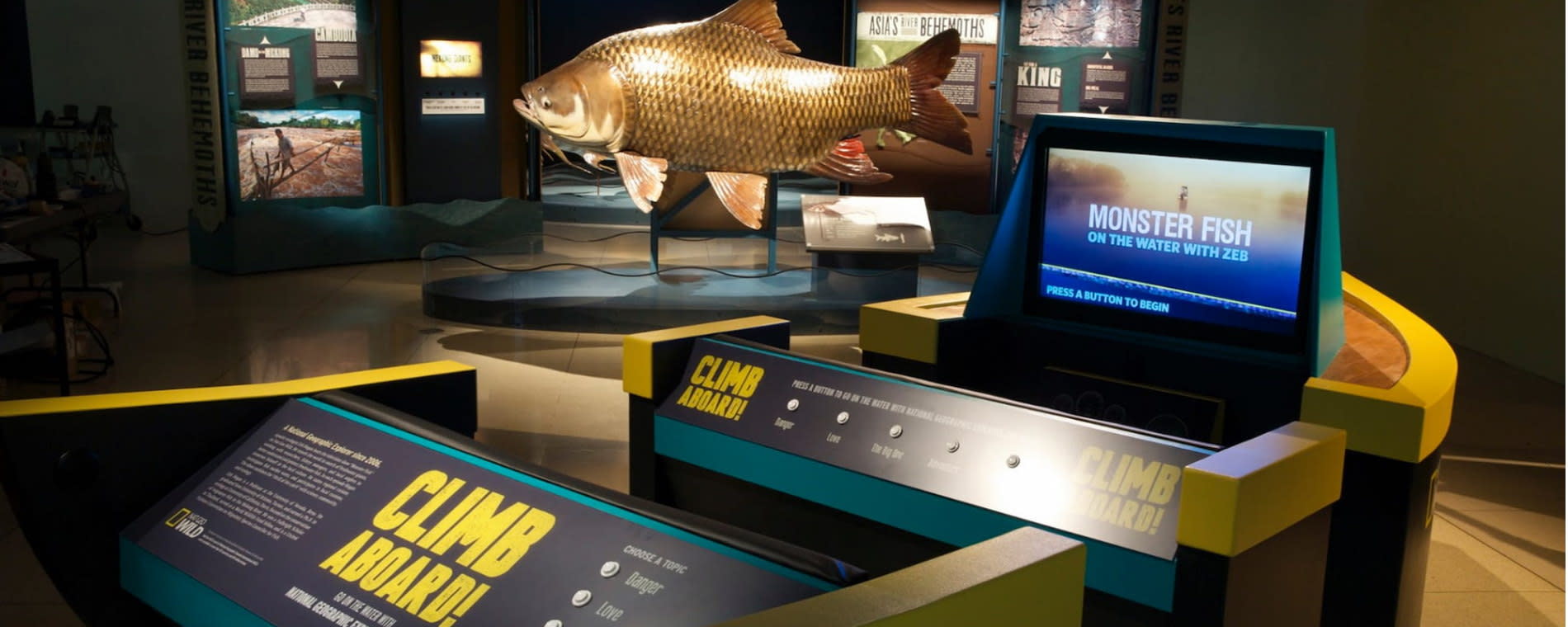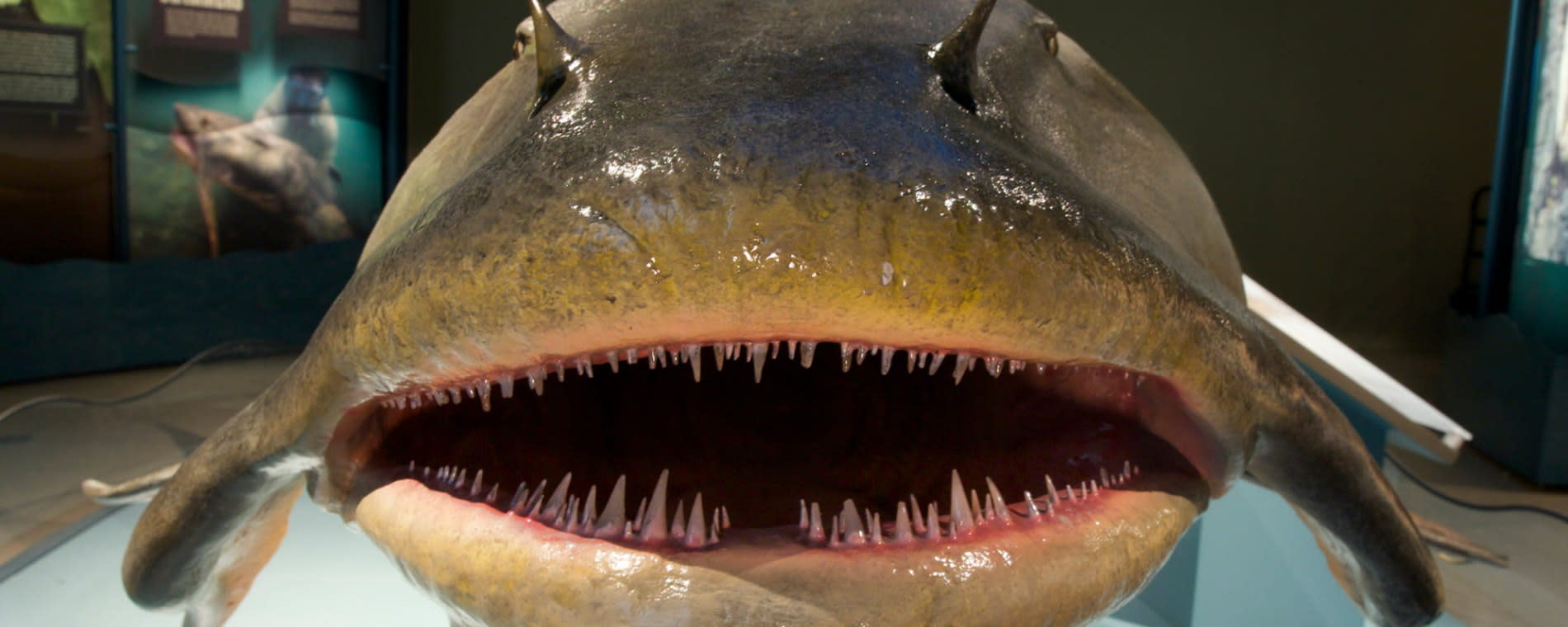 Back to Previous
Monster Fish - In Search of the Last River Giants
Regular Museum Hours, August 3, 2021 | Exploration Place
Dive deep into waters ruled by the world's largest freshwater fish. Join Dr. Zeb Hogan, host of the Monster Fish television show, on an exciting journey across the globe. Encounter life-size models of colossal river creatures, such as a massive stingray, an enormous sawfish and more. Discover how these animals are a vital part of the ecosystem and what measures are in place to prevent their extinction.
Museum Hours
Monday-Sunday: 10am-5pm*
Thursdays open until 8pm
Monster Fish is developed and traveled by the National Geographic Society.
Admission:

Regular museum admission ($8-$11.50) +tax, free for members

Recurrence:

Recurring daily

Days:

May 28, 2021 - September 6, 2021

2021-08-03 2021-09-06 10:00:00 Monster Fish - In Search of the Last River Giants <p>Dive deep into waters ruled by the world's largest freshwater fish. Join Dr. Zeb Hogan, host of the Monster Fish television show, on an exciting journey across the globe. Encounter life-size models of colossal river creatures, such as a massive stingray, an enormous sawfish and more. Discover how these animals are a vital part of the ecosystem and what measures are in place to prevent their extinction.</p> <p><strong>Museum Hours</strong><br />Monday-Sunday: 10am-5pm*<br />Thursdays open until 8pm</p> <p>Monster Fish is developed and traveled by the National Geographic Society.</p> 300 N McLean Blvd. Wichita, KS America/Chicago
Back To Previous