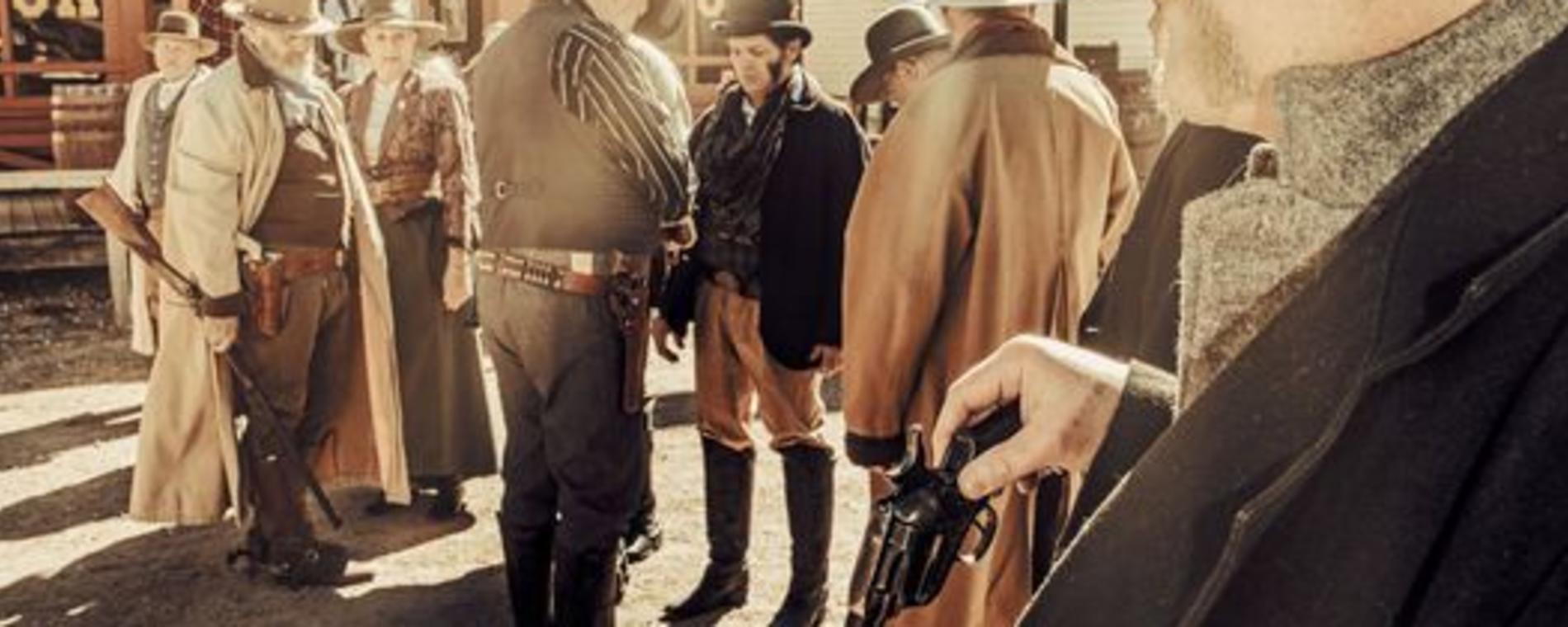 Back to Previous
National Day of the Cowboy
From: 10:00 AM to 05:00 PM, July 23, 2022 | Old Cowtown Museum
The "National Day of the Cowboy," celebrates the everyday working cowboy. The character who with words and deeds created the west. There will be demonstrations of the many skills that were required to do this tough, demanding and unpredictable work. There will also be music and poetry that reflect the life they lived. In addition, OCM will be celebrating Wichita's birthday, remembering those who by force of will created the largest city in Kansas.

Regular admission rates apply:
$9/Adults
$8/Seniors (ages 62+)
$7/Youth (ages 12-17)
$6/Kids (ages 5-11)
Free/Kids 4 and under
Cowtown members and educators are always free! All military and their families are free during the summer as well!
Admission:

$9/Adults $8/Seniors (ages 62+) $7/Youth (ages 12-17) $6/Kids (ages 5-11) Free/Kids 4 and under, Cowtown members, educators, military members and their families

Days:

July 23, 2022

2022-07-23 2022-07-23 17:00:00 National Day of the Cowboy <p>The "National Day of the Cowboy," celebrates the everyday working cowboy. The character who with words and deeds created the west. There will be demonstrations of the many skills that were required to do this tough, demanding and unpredictable work. There will also be music and poetry that reflect the life they lived. In addition, OCM will be celebrating Wichita's birthday, remembering those who by force of will created the largest city in Kansas.</p> <p><br /> <strong>Regular admission rates apply:</strong></p> <p>$9/Adults<br /> $8/Seniors (ages 62+)<br /> $7/Youth (ages 12-17)<br /> $6/Kids (ages 5-11)<br />Free/Kids 4 and under<br />Cowtown members and educators are always free! All military and their families are free during the summer as well!</p> 1865 W. Museum Blvd. Wichita, KS America/Chicago
Back To Previous