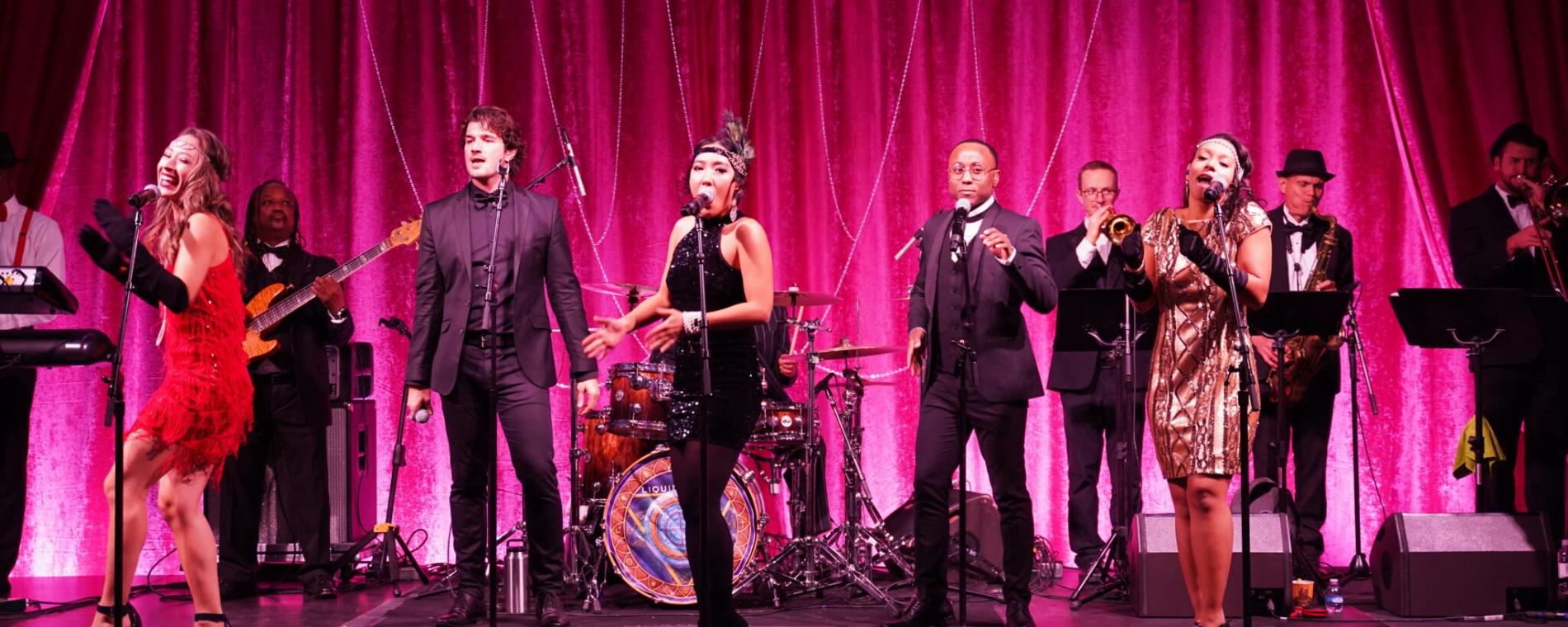 Back to Previous
New Year's Eve Celebration
08:30 PM, December 31, 2022 | Mark Arts
Save the date for New Year's Eve 2022, when Mark Arts guests will travel through the Cosmos to welcome the New Year.

This out-of-this-world celebration is limited to 550 guests, and we anticipate a sellout. 
The New Year's Eve celebration raises funds for Mark Arts' educational mission for the following three years.
Reserve Your Spot at Cosmos
Would you like ring in the New Year at Cosmos? Join us as a Hubble Captain VIP (limited availability) or a Galileo Crew member to participate in this one-of-a-kind New Year's Eve celebration. Contact Jaime Dupy to discuss VIP and General Admission Form – Fillable and reserve your tickets.
Days:

December 31, 2022

>

2022-12-31 2022-12-31 00:30:00 New Year's Eve Celebration <p class="MsoNormal" style="line-height: 16.2pt; background: white; margin: 15pt 0in 0in; text-align: left;" align="center"><span style="font-size: 12pt; font-family: Arial, sans-serif; color: rgb(71, 71, 71);">Save the date for New Year's Eve 2022, when Mark Arts guests will travel through the Cosmos to welcome the New Year.<br></span></p> <p class="MsoNormal" style="line-height: 16.2pt; background: white; margin: 15pt 0in 0in; text-align: left;" align="center"><span style="font-size: 12pt; font-family: Arial, sans-serif; color: rgb(71, 71, 71);">This out-of-this-world celebration is limited to 550 guests, and we anticipate a sellout. </span></p> <p class="MsoNormal" style="line-height: 16.2pt; background: white; margin: 15pt 0in 0in; text-align: left;" align="center"><span style="font-size: 12pt; font-family: Arial, sans-serif; color: rgb(71, 71, 71);">The New Year's Eve celebration raises funds for Mark Arts' educational mission for the following three years.</span></p> <p class="MsoNormal" style="text-align: left;"> </p> <p class="MsoNormal" style="text-align: left;"><span style="font-size: 12pt; line-height: 107%;"><strong>Reserve Your Spot at Cosmos</strong><br>Would you like ring in the New Year at Cosmos? Join us as a Hubble Captain VIP (limited availability) or a Galileo Crew member to participate in this one-of-a-kind New Year's Eve celebration. Contact <a href="https://markartsks.com/nye/jaime@markartsks.com">Jaime Dupy</a> to discuss <a href="https://markartsks.com/wp-content/uploads/2022/02/VIP-and-General-Admission-Form-Fillable.pdf">VIP and General Admission Form &#8211; Fillable</a> and reserve your tickets.</span></p> 1307 N. Rock Rd. Wichita, KS America/Chicago
Back To Previous