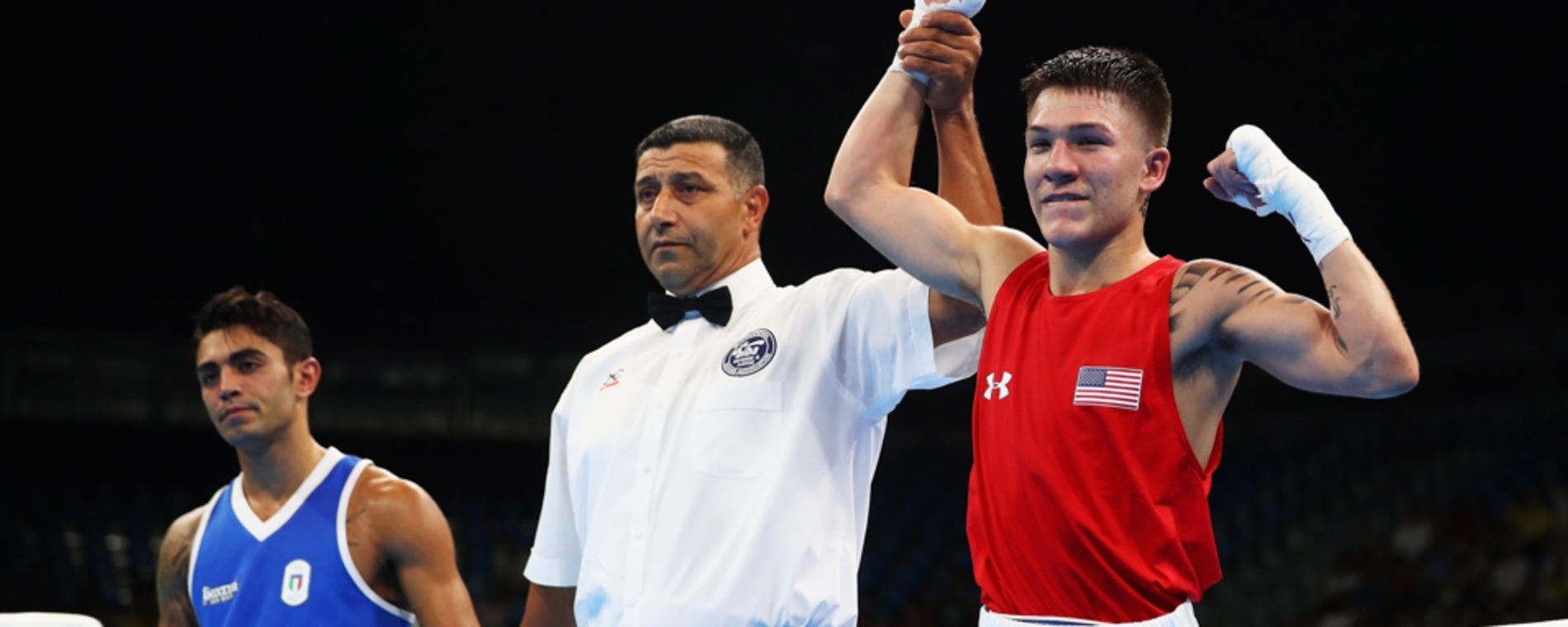 Back to Previous
Nico Hernandez Returns
Starting: 07:00 PM, July 9, 2022 | Charles Koch Arena - Wichita State University
This exciting event will meld professional boxers with elite-level amateur fighters and will be the kickoff to a new fight series presented by Ares Entertainment titled "USA Fight Night." The feature bout of the professional-level portion of the event will feature Nico Hernandez taking on a competitor to be announced in the coming days. In total, there will be five amateur bouts and five professional fights, all card and bouts subject to change.
All athletes and coaches competing in the National Junior Olympics will be able to attend the "Nico Hernandez Returns" event at no cost. The event is open to the public as well and tickets can be purchased through Wichita State Athletics online ticket office.
Tickets to the National Junior Olympics can be purchased at https://selectaseat.com/boxing. 
Admission:

$30-$205

Buy Tickets
Days:

July 9, 2022

2022-07-09 2022-07-09 19:00:00 Nico Hernandez Returns <p><span>This exciting event will meld professional boxers with elite-level amateur fighters and will be the kickoff to a new fight series presented by Ares Entertainment titled "USA Fight Night." The feature bout of the professional-level portion of the event will feature Nico Hernandez taking on a competitor to be announced in the coming days. In total, there will be five amateur bouts and five professional fights, all card and bouts subject to change.</span></p> <p><span><span>All athletes and coaches competing in the National Junior Olympics will be able to attend the "Nico Hernandez Returns" event at no cost. The event is open to the public as well and tickets can be purchased through </span><a href="https://goshockers.evenue.net/cgi-bin/ncommerce3/SEGetEventList?groupCode=BOX&amp;linkID=wichita&amp;shopperContext=&amp;caller=&amp;appCode">Wichita State Athletics online ticket office</a><span>.</span></span></p> <p><span><span>Tickets to the <a href="https://www.visitwichita.com/event/usa-boxing-national-junior-olympics-and-summer-festival/36669/">National Junior Olympics</a> can be purchased at <a href="https://selectaseat.com/boxing">https://selectaseat.com/boxing</a>. </span></span></p> 1845 N. Fairmount Wichita, KS America/Chicago
Back To Previous