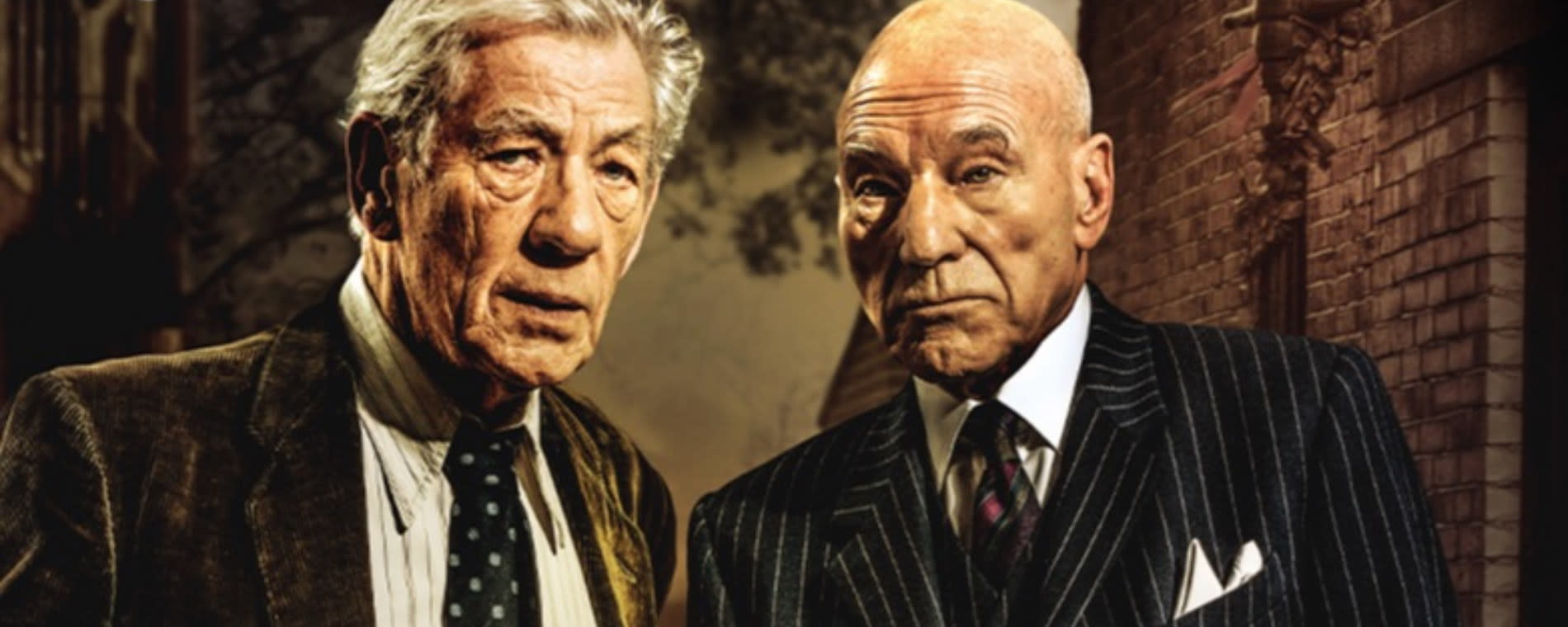 Back to Previous
No Man's Land - National Theatre Live
Various Times, August 10, 2021 | Roxy's Downtown
Starring Two Great Theatrical Knights. Ian McKellen and Patrick Stewart lead the cast in this glorious revival of Harold Pinter's comic classic.
One summer's evening, two ageing writers, Hirst and Spooner, meet in a Hampstead pub and continue their drinking into the night at Hirst's stately house nearby. As the pair become increasingly inebriated, and their stories increasingly unbelievable, the lively conversation soon turns into a revealing power game, further complicated by the return home of two sinister younger men.
Following a hit run on Broadway, No Man's Land was captured from the West End in London in 2016.
August 10 - 7:00pm
August 11 - 2:00pm
Purchase tickets at the link below or call (316) 265-4400.
It all started when Roxy's Downtown was looking for ways to bring live theatre to our audiences during a global pandemic.  We reached out to several different organizations, both nationally and internationally and an alliance was born. We are so happy to be bringing the following performances to you on our state-of-the-art projection system inside Roxy's Downtown.  With state-of-the-art filming techniques, tailored to every play, we bring you each performance as it happens, in all its glory. From close-ups that capture every flicker of emotion, to sweeping wide shots of the stage. There will be thousands of other people all around the world watching along with you. Sharing every gasp, every laugh, every dramatic moment. This is theatre for everyone.
Admission:

$15 GA; $10 Senior/Student/Child

Get Tickets
Recurrence:

Recurring daily

Days:

August 10, 2021 - August 11, 2021

2021-08-10 2021-08-11 No Man's Land - National Theatre Live <p>Starring Two Great Theatrical Knights. Ian McKellen and Patrick Stewart lead the cast in this glorious revival of Harold Pinter's comic classic.</p> <p>One summer's evening, two ageing writers, Hirst and Spooner, meet in a Hampstead pub and continue their drinking into the night at Hirst's stately house nearby. As the pair become increasingly inebriated, and their stories increasingly unbelievable, the lively conversation soon turns into a revealing power game, further complicated by the return home of two sinister younger men.</p> <p>Following a hit run on Broadway, No Man's Land was captured from the West End in London in 2016.</p> <p>August 10 - 7:00pm<br />August 11 - 2:00pm</p> <p>Purchase tickets at the link below or call (316) 265-4400.</p> <p>It all started when Roxy's Downtown was looking for ways to bring live theatre to our audiences during a global pandemic.  We reached out to several different organizations, both nationally and internationally and an alliance was born. We are so happy to be bringing the following performances to you on our state-of-the-art projection system inside Roxy's Downtown.  With state-of-the-art filming techniques, tailored to every play, we bring you each performance as it happens, in all its glory. From close-ups that capture every flicker of emotion, to sweeping wide shots of the stage. There will be thousands of other people all around the world watching along with you. Sharing every gasp, every laugh, every dramatic moment. <em><strong>This is theatre for everyone.</strong></em></p> 412 1/2 E. Douglas Wichita, KS America/Chicago
Back To Previous