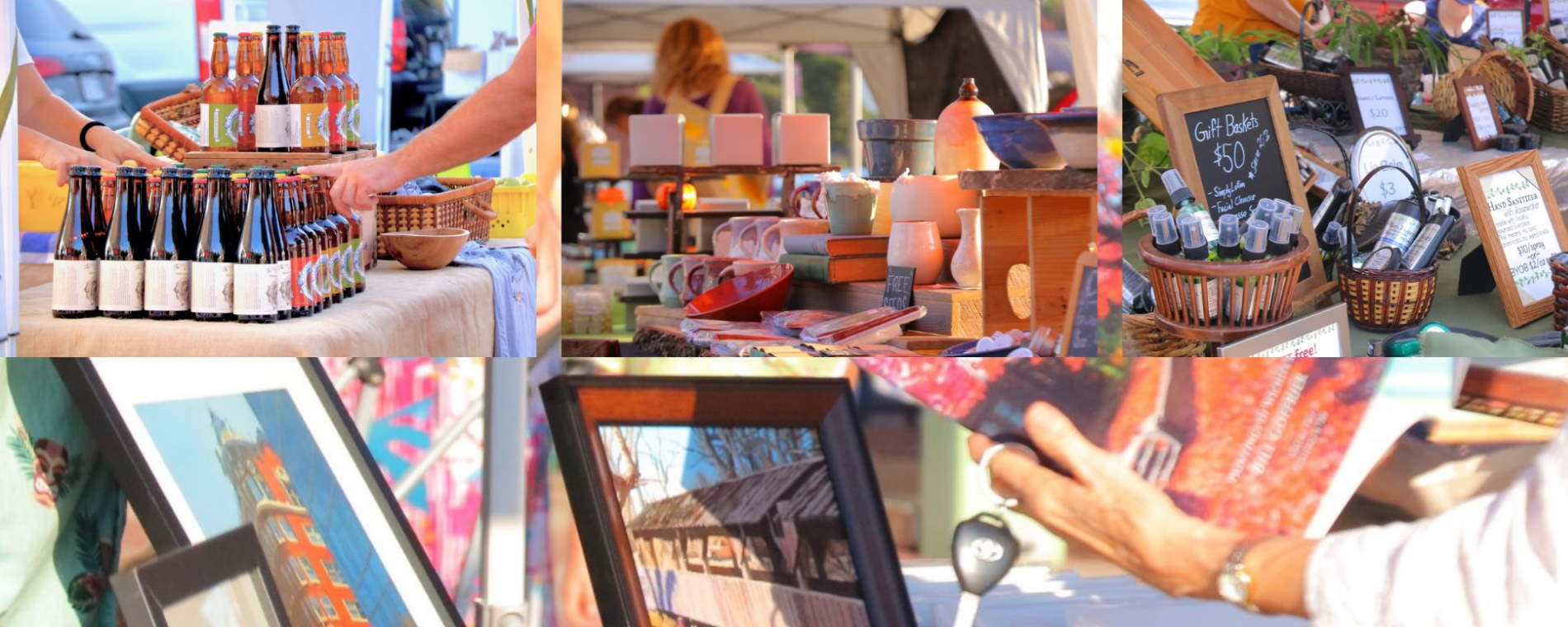 Back to Previous
Old Town Farm and Art Market - Holiday Season
10am-2pm November 7, 2020 | Farm & Art Plaza
The intoxicating sights, sounds, smells, and tastes of the holidays are awaiting you in Old Town as the Farm & Art Market extends into the holiday season. Featuring Food Artisans, Farms, Ranches, Food Trucks, Artists, Handmade Artisans, Live Music and Entertainment in an atmosphere unique to Wichita. We invite you to a holiday shopping experience, like no other.
Open 10am-2pm on the first three Saturdays in November and December at the Farm & Art Plaza. Surrounded by brick-lined streets and native limestone-accented buildings dating back to the 1800s, we couldn't ask for a more classic holiday Market setting through Autumn.
Located at the Farm & Art Plaza, (1st and Mosley) north of the Museum of World Treasures.
Admission:

Free to Attend

Days:

11/7/2020, 11/14/2020, 11/21/2020, 12/5/2020, 12/12/2020, 12/19/2020

2020-11-07 2020-12-19 14:00:00 Old Town Farm and Art Market - Holiday Season <p>The intoxicating sights, sounds, smells, and tastes of the holidays are awaiting you in Old Town as the Farm &amp; Art Market extends into the holiday season. Featuring Food Artisans, Farms, Ranches, Food Trucks, Artists, Handmade Artisans, Live Music and Entertainment in an atmosphere unique to Wichita. We invite you to a holiday shopping experience, like no other.</p> <p>Open 10am-2pm on the first three Saturdays in November and December at the Farm &amp; Art Plaza. Surrounded by brick-lined streets and native limestone-accented buildings dating back to the 1800s, we couldn't ask for a more classic holiday Market setting through Autumn.</p> <p>Located at the Farm &amp; Art Plaza, (1st and Mosley) north of the <strong><a title="Museum of World Treasures" href="https://www.visitwichita.com/listing/museum-of-world-treasures/25776/">Museum of World Treasures</a></strong>.</p> 835 E. 1st St Wichita, KS America/Chicago
Back To Previous