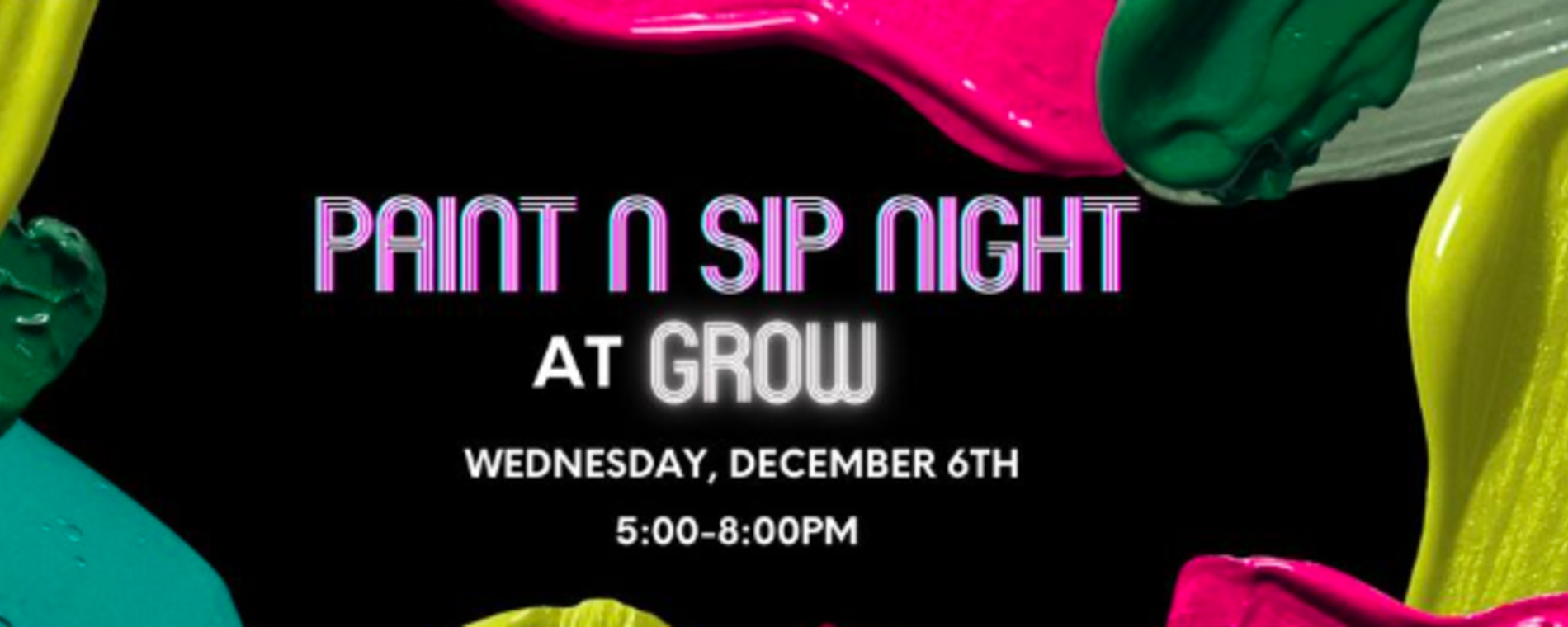 Paint N Sip at GROW
From: 05:00 PM to 08:00 PM, December 6, 2023 | GROW Giesen Plant Shop/Botanic
We're trying a little something different with our Paint N Sip night by offering a relaxing, self-guided painting workshop available anytime between 5-8 p.m. on Wednesday, December 6.  
What does this mean? Bring a friend or some headphones, grab a drink and pick out from a variety of our fun, unique paint by numbers kits (various sizing/prices)
These kits will include the canvas and paints. We will provide other materials and relaxing ambiance. 
Perfect for a mid-week self care or date night. We will post photos of options coming soon 🥂 
*No ticket required*
Days:

December 6, 2023

>

2023-12-06 2023-12-06 20:00:00 Paint N Sip at GROW <p>We're trying a little something different with our Paint N Sip night by offering a relaxing, self-guided painting workshop available anytime between 5-8 p.m. on Wednesday, December 6.  </p> <p>What does this mean? Bring a friend or some headphones, grab a drink and pick out from a variety of our fun, unique paint by numbers kits (various sizing/prices)</p> <p>These kits will include the canvas and paints. We will provide other materials and relaxing ambiance. </p> <p>Perfect for a mid-week self care or date night. We will post photos of options coming soon 🥂 </p> <p>*No ticket required*</p> 320 S Market St Ste 120 Wichita, KS America/Chicago
Back To Previous