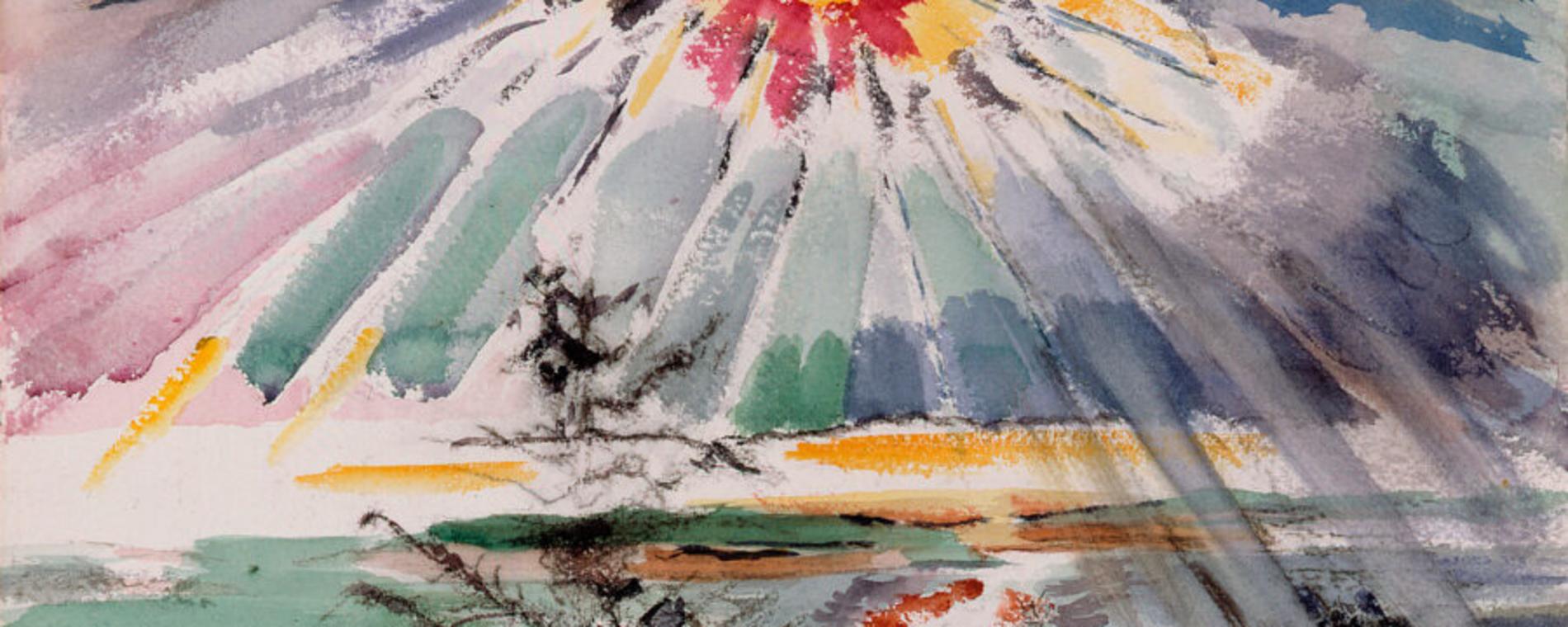 Back to Previous
Paper Dreams: Alfred Maurer and American Masterpieces
Tues-Sat: 10:00 AM - 5:00 PM | Sun: 12:00 PM - 5:00 PM , November 26, 2022 | Wichita Art Museum
The Wichita Art Museum presents two beautifully paired exhibitions, Alfred Maurer: Works on Paper from the Frederick R. Weisman Museum of Art Collection and American Masterpieces on Paper from the Wichita Art Museum Collection. They combine the riches of two nationally prominent American art collections—from Minneapolis and Wichita
Beginning in the early 20th century, American artists turned away from centuries-old subjects and styles, yearning to reflect their own time and unique experiences in a rapidly changing world. Renegades who championed self-expression, they ignored the rules and crafted their own freshly original art.
Those modern masters expressed themselves with greatest immediacy with works on paper, and magnificent examples of drawings, pastels, watercolors, and several prints during this chapter in art history.
Paper Dreams presents masterworks on paper from this pivotal moment in American art, with works by Alfred Maurer, Stuart Davis, John Marin, Charles Burchfield, Edward Hopper, and others.
Admission:

$10 (Adults), $5 (Seniors 65+), $3 (Students with ID and Youth 5-17), Free (Children under 5)

Recurrence:

Recurring daily

Days:

October 15, 2022 - January 22, 2023

>

2022-11-26 2023-01-22 Paper Dreams: Alfred Maurer and American Masterpieces <p>The Wichita Art Museum presents two beautifully paired exhibitions, <em>Alfred Maurer: Works on Paper from the Frederick R. Weisman Museum of Art Collection and </em><em>American Masterpieces on Paper from the Wichita Art Museum Collection. </em>They combine the riches of two nationally prominent American art collections—from Minneapolis and Wichita</p> <p>Beginning in the early 20th century, American artists turned away from centuries-old subjects and styles, yearning to reflect their own time and unique experiences in a rapidly changing world. Renegades who championed self-expression, they ignored the rules and crafted their own freshly original art.</p> <p>Those modern masters expressed themselves with greatest immediacy with works on paper, and magnificent examples of drawings, pastels, watercolors, and several prints during this chapter in art history.</p> <p><em>Paper Dreams</em> presents masterworks on paper from this pivotal moment in American art, with works by Alfred Maurer, Stuart Davis, John Marin, Charles Burchfield, Edward Hopper, and others.</p> 1400 W. Museum Blvd. Wichita, KS America/Chicago
Back To Previous