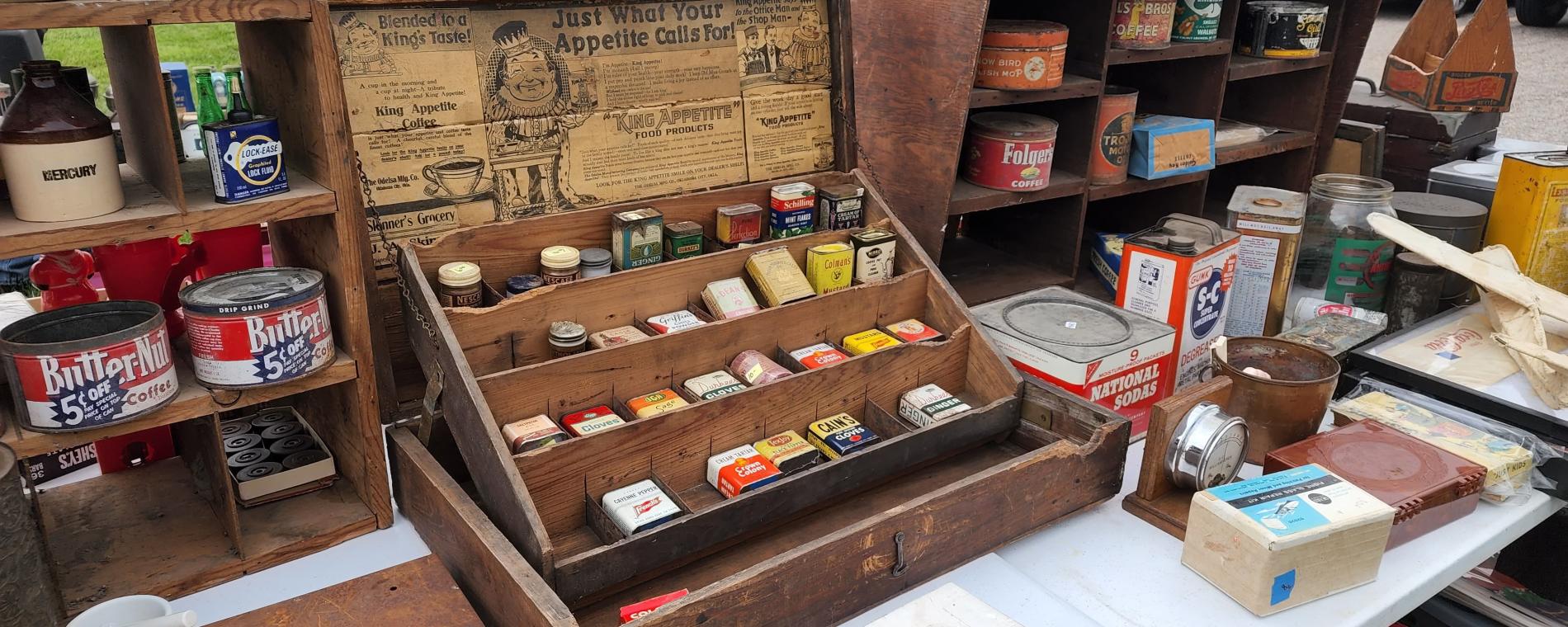 Paramount Antique Mall Outdoor Vintage Flea Market
08:00 AM, October 21, 2023 | Paramount Antique Mall
3rd Saturday of the month from April through October. Open 8 a.m. - 3 p.m.

April 15th, May 20th, June 17th, July 15th, August 19th, September 16th, October 21st

Paramount Antique Mall 13200 Hwy 54 Wichita Kansas. Located at 135th & West Kellogg in Wichita Kansas
316-722-0500

Booths set up outside the store with antiques, vintage goods, collectibles, glassware, primitives, advertising, industrial, jewelry, tools, furniture and so much more!! Save 10% inside Paramount Antique Mall from 9 am - 6 pm.
Admission:

Free Admission

Recurrence:

Recurring monthly on the 3rd Saturday

Days:

April 15, 2023 - October 21, 2023

>

2023-10-21 2023-10-21 15:00:00 Paramount Antique Mall Outdoor Vintage Flea Market <p>3rd Saturday of the month from April through October. Open 8 a.m. - 3 p.m.<br><br>April 15th, May 20th, June 17th, July 15th, August 19th, September 16th, October 21st <br><br>Paramount Antique Mall 13200 Hwy 54 Wichita Kansas. Located at 135th &amp; West Kellogg in Wichita Kansas<br>316-722-0500 <br><br>Booths set up outside the store with antiques, vintage goods, collectibles, glassware, primitives, advertising, industrial, jewelry, tools, furniture and so much more!! Save 10% inside Paramount Antique Mall from 9 am - 6 pm.</p> 13200 W. Hwy 54 Wichita, KS America/Chicago
Back To Previous