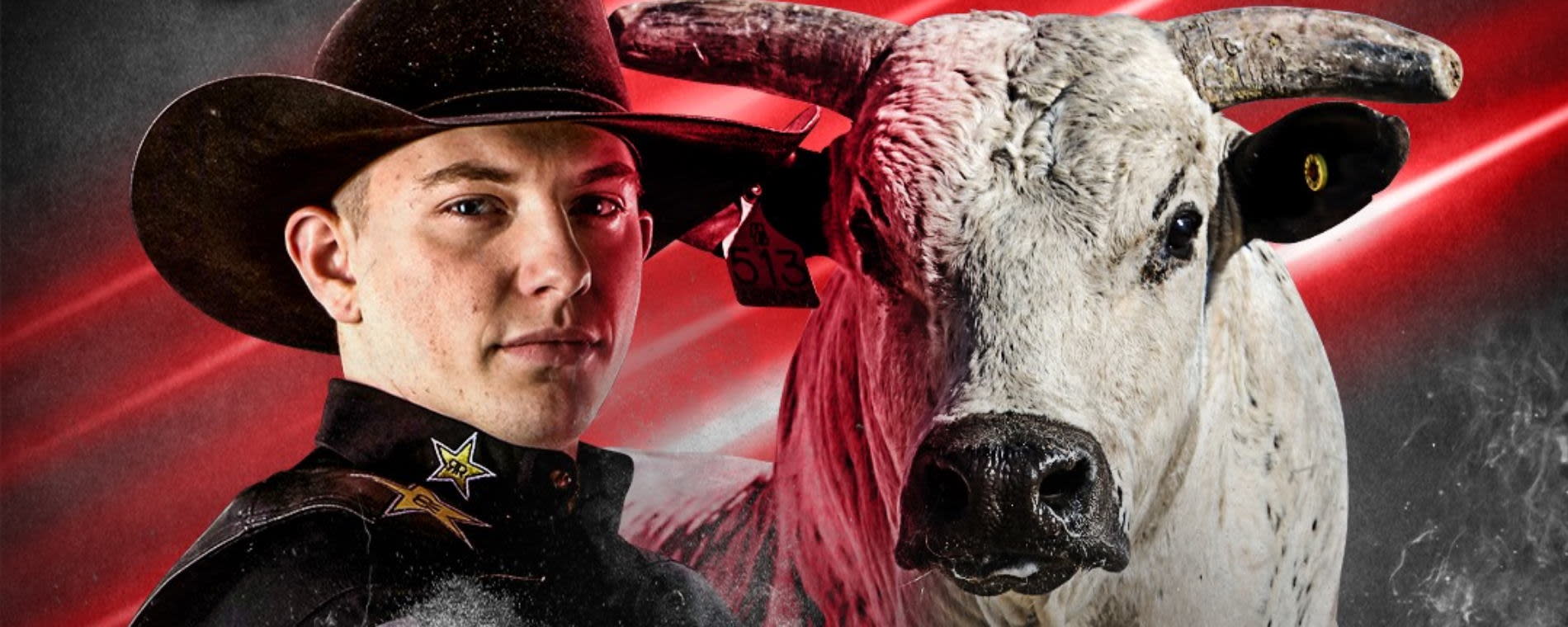 Back to Previous
PBR Pendleton Whisky Velocity Tour
Fri 8pm & Sat 7pm, April 23, 2021 | INTRUST Bank Arena
For the seventh time in league history, PBR's (Professional Bull Riders) Pendleton Whisky Velocity Tour (PWVT) will buck into Wichita, Kansas, and INTRUST Bank Arena, welcoming fans for the two-day PBR Wichita Invitational.
For two nights only, some of the best bull riders in the world will battle the sport's rankest bovine athletes in the ultimate showdown of man vs. beast in one of the most exciting live sporting events to witness.
In cooperation with local government, and through the dual activation of ASM Global's "VenueShield" reopening plan and the PBR's "Be Cowboy Safe" guidelines, both INTRUST Bank Arena and PBR will institute a series of protocols to enhance the safety of guests.
COVID-19 Event Day Info - Know Before You Go! Please visit the arena's COVID-19 Info page to familiarize yourself with new health & safety measures and "What To Expect" prior to attending your next event at INTRUST Bank Arena.
Admission:

$15-$100 ($5 increase on day of event)

Get Tickets
Recurrence:

Recurring daily

Days:

April 23, 2021 - April 24, 2021

2021-04-23 2021-04-24 19:00:00 PBR Pendleton Whisky Velocity Tour <p>For the seventh time in league history, PBR's (Professional Bull Riders) Pendleton Whisky Velocity Tour (PWVT) will buck into Wichita, Kansas, and INTRUST Bank Arena, welcoming fans for the two-day PBR Wichita Invitational.</p> <p>For two nights only, some of the best bull riders in the world will battle the sport's rankest bovine athletes in the ultimate showdown of man vs. beast in one of the most exciting live sporting events to witness.</p> <p>In cooperation with local government, and through the dual activation of ASM Global's "VenueShield" reopening plan and the PBR's "Be Cowboy Safe" guidelines, both INTRUST Bank Arena and PBR will institute a series of protocols to enhance the safety of guests.</p> <p><strong>COVID-19 Event Day Info - </strong>Know Before You Go! Please visit the arena's <a title="INTRUST Bank Arena COVID Info" href="https://www.intrustbankarena.com/plan-your-visit/covid-19-info" rel="nofollow" target="_blank"><strong>COVID-19 Info page</strong></a> to familiarize yourself with new health &amp; safety measures and "What To Expect" prior to attending your next event at INTRUST Bank Arena.</p> 500 E. Waterman Wichita, KS America/Chicago
Back To Previous