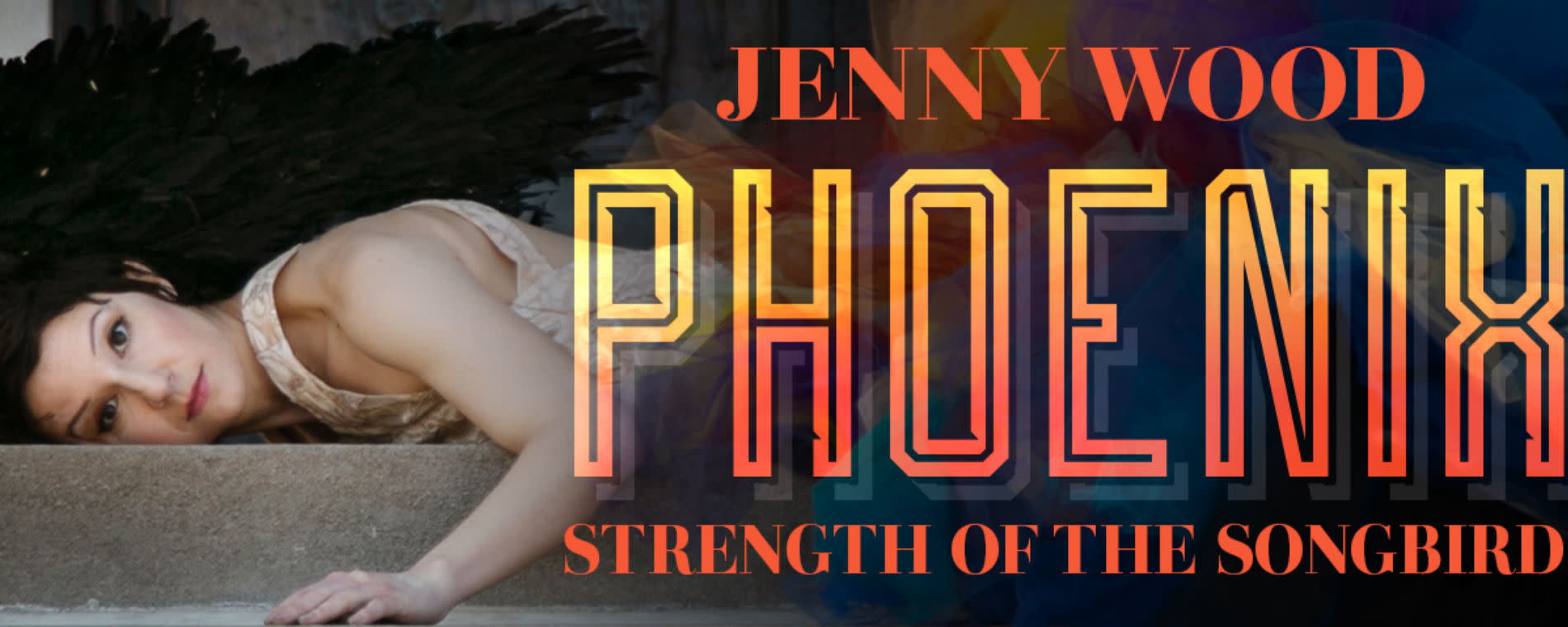 Back to Previous
Phoenix - Strength of the Songbird - Jenny Wood
7:00pm, May 21, 2021 | Orpheum Theatre
Mark your calendars - The Orpheum Theatre officially reopens with a brand new show by Jenny Wood!
Wichita has watched Jenny's miraculous story and celebrates her resilience and profound presence in the community. When Jenny performs, your attention is captured. Her intimate lyrics and empowering songs take the audience to the depths of their own personal struggles only to resolve in the end, victorious and stronger. Jenny will perform known and new material as well as christening her new theatrical experience, Phoenix: Strength of the Songbird, as she delivers one acts in between songs, inviting the audience behind the scenes into her life experience that birthed the song.
Jenny Wood will be joined on stage with a full band featuring Kansas City favorites Katy Guillen, Stephanie Williams, and Michelle Bacon, as well as other very special guests.
Ticket information, including on sale date, and details on venue COVID precautions will be announced later this month.
Admission:

TBD

Days:

May 21, 2021

2021-05-21 2021-05-21 19:00:00 Phoenix - Strength of the Songbird - Jenny Wood <p>Mark your calendars - The Orpheum Theatre officially reopens with a brand new show by Jenny Wood!</p> <p>Wichita has watched Jenny's miraculous story and celebrates her resilience and profound presence in the community. When Jenny performs, your attention is captured. Her intimate lyrics and empowering songs take the audience to the depths of their own personal struggles only to resolve in the end, victorious and stronger. Jenny will perform known and new material as well as christening her new theatrical experience, Phoenix: Strength of the Songbird, as she delivers one acts in between songs, inviting the audience behind the scenes into her life experience that birthed the song.</p> <p>Jenny Wood will be joined on stage with a full band featuring Kansas City favorites Katy Guillen, Stephanie Williams, and Michelle Bacon, as well as other very special guests.</p> <p><em>Ticket information, including on sale date, and details on venue COVID precautions will be announced later this month.</em></p> 200 N. Broadway St., Ste. 330 Wichita, KS America/Chicago
Back To Previous