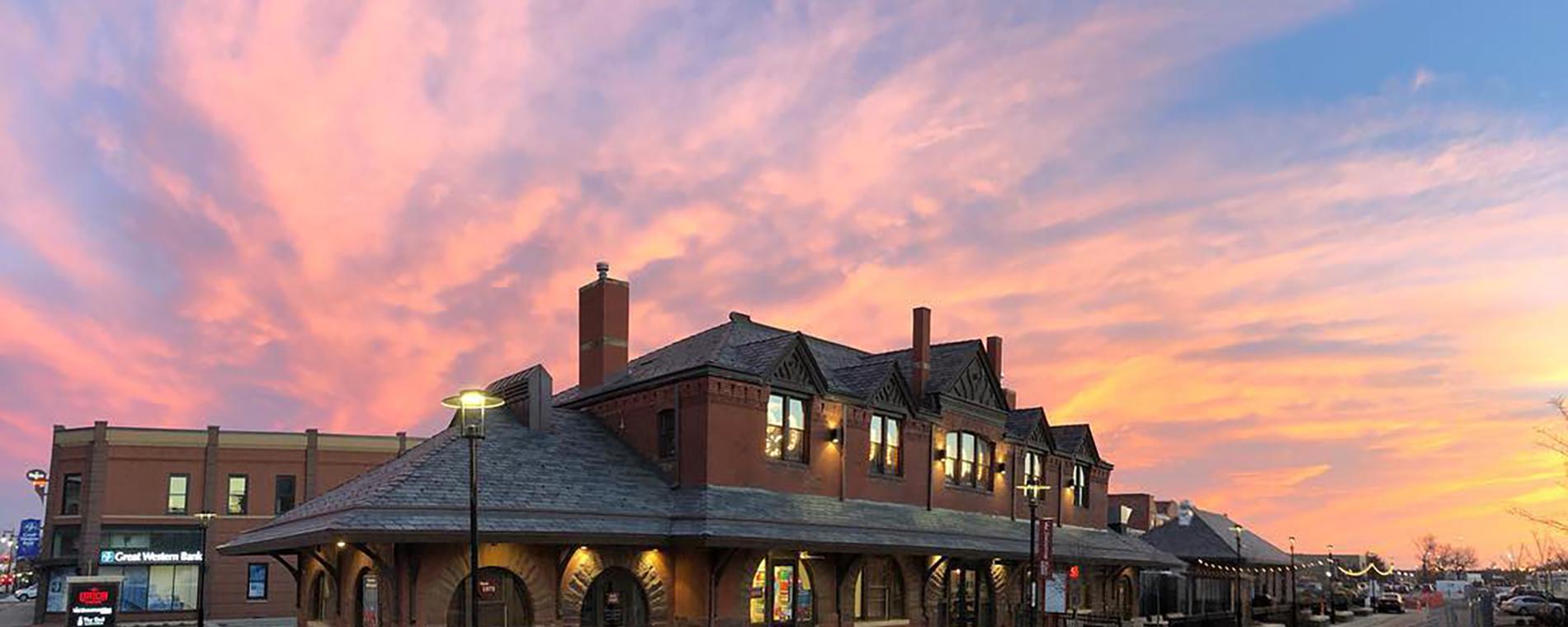 Back to Previous
Polishing Your Brand Workshop
06:00 PM, June 6, 2022 | PourHouse by Walnut River Brewing Company
Join us the PourHouse by Walnut River Brewing Company at 711 E. Douglas on the first Monday of the month to work on our badassery skills with Headmistress Jill of the Finishing School for Modern Women. The evening starts at 6 PM with snacks and networking time. We'll start class around 6:15 and finish by 8 PM. Registration is $10. You can register in advance at https://bit.ly/PolishingYrBrand062022 to reserve your spot or pay at the door as space allows.

Program: Polishing Your Brand: The Art of Self-Promotion
Develop your personal or professional brand to market who you are and what you do, by discovering how to nurture your nerve to go public, build your self-promotion toolbox, and put together your plan for promotional success

About the organization:
These are not your grandmother's etiquette classes. While culture and decorum are attractive attributes in Modern Women, our classes are not about training women to be "Ladies." Instead, they are about finding our authentic selves, not because we need finishing, but because we're never finished.

The Finishing School for Modern Women brings together women of all ages to learn from experts and each other how to claim our power in business, finance, communication, and life.

About the Speaker:
Jill D. Miller is passionate about helping people grow – professionally and personally. Business development consultant, corporate trainer, Headmistress of the Finishing School for Modern Women, Wichita State University adjunct professor, Past Chair of the Friends of the Wichita Art Museum and Wichita Professional Communicators, Co-Chair Know Your Worth Women's Leadership Conference, Board Member of Camp Innovation Destination, Inc., CashMob Wichita founder, zealous volunteer, cultural event enthusiast, rescue poodle-owner, social butterfly.
Admission:

$10

Buy Tickets
Days:

June 6, 2022

2022-06-06 2022-06-06 20:00:00 Polishing Your Brand Workshop <p>Join us the PourHouse by Walnut River Brewing Company at 711 E. Douglas on the first Monday of the month to work on our badassery skills with Headmistress Jill of the Finishing School for Modern Women. The evening starts at 6 PM with snacks and networking time. We'll start class around 6:15 and finish by 8 PM. Registration is $10. You can register in advance at https://bit.ly/PolishingYrBrand062022 to reserve your spot or pay at the door as space allows.<br /><br /><strong>Program: Polishing Your Brand: The Art of Self-Promotion</strong></p> <p>Develop your personal or professional brand to market who you are and what you do, by discovering how to nurture your nerve to go public, build your self-promotion toolbox, and put together your plan for promotional success<br /><br /><strong>About the organization:</strong></p> <p>These are not your grandmother's etiquette classes. While culture and decorum are attractive attributes in Modern Women, our classes are not about training women to be "Ladies." Instead, they are about finding our authentic selves, not because we need finishing, but because we're never finished.<br /><br />The Finishing School for Modern Women brings together women of all ages to learn from experts and each other how to claim our power in business, finance, communication, and life.<br /><br /><strong>About the Speaker:</strong></p> <p>Jill D. Miller is passionate about helping people grow &#8211; professionally and personally. Business development consultant, corporate trainer, Headmistress of the Finishing School for Modern Women, Wichita State University adjunct professor, Past Chair of the Friends of the Wichita Art Museum and Wichita Professional Communicators, Co-Chair Know Your Worth Women's Leadership Conference, Board Member of Camp Innovation Destination, Inc., CashMob Wichita founder, zealous volunteer, cultural event enthusiast, rescue poodle-owner, social butterfly. </p> PourHouse Wichita, KS America/Chicago
Back To Previous