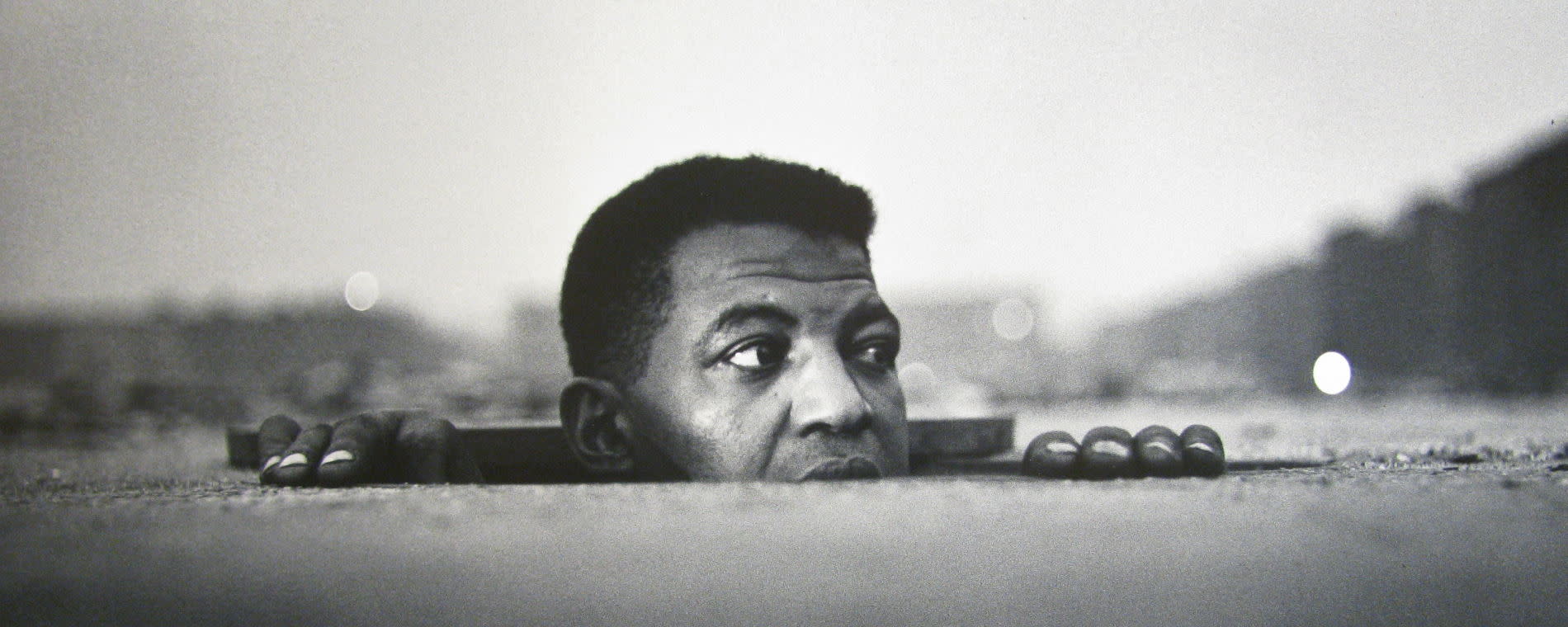 Back to Previous
Portrait of A Man - Tapping into Essence
Regular Museum Hours, December 2, 2021 | The Kansas African American Museum
Portrait of a Man illuminates the complexity of characteristics that encompass African American men.
African American men are widely portrayed from a fairly marginal perspective. They are often viewed as only one of two extremes: as threats and menaces or as untouchable superhumans. However, there is a greater range of character that African American men possess. Similarly, portraits can appear to lack depth. Often used as a means to document prestige and importance, portraits can fail to depict the true nuances that epitomize their subjects. The stoic nature of portraits may disconnect the person being immortalized from the communities they serve and the cultures they inspire.
In this exhibit, we want to enhance the humanity of African American men who made an impact within Kansas' communities and beyond. By using conceptual art and words that speak to each individual's character and traits, we tap into their essence and celebrate what made all of their accomplishments possible.
Photo: Emerging Man by Gordon Parks
Museum Hours
Tuesdays-Fridays: 10am-5pm
Saturdays: Noon-4pm
Sundays-Mondays and major holidays: Closed
General Admission
Adults $6
Seniors (55+) $5
Youth (grades 6-12) $4
Children (grades k-5) $3
Admission:

Regular Museum Admission

Recurrence:

Recurring weekly on Tuesday, Wednesday, Thursday, Friday, Saturday

Days:

June 1, 2021 - December 31, 2021

2021-12-02 2021-12-31 Portrait of A Man - Tapping into Essence <p>Portrait of a Man illuminates the complexity of characteristics that encompass African American men.</p> <p>African American men are widely portrayed from a fairly marginal perspective. They are often viewed as only one of two extremes: as threats and menaces or as untouchable superhumans. However, there is a greater range of character that African American men possess. Similarly, portraits can appear to lack depth. Often used as a means to document prestige and importance, portraits can fail to depict the true nuances that epitomize their subjects. The stoic nature of portraits may disconnect the person being immortalized from the communities they serve and the cultures they inspire.</p> <p>In this exhibit, we want to enhance the humanity of African American men who made an impact within Kansas' communities and beyond. By using conceptual art and words that speak to each individual's character and traits, we tap into their essence and celebrate what made all of their accomplishments possible.</p> <p>Photo: Emerging Man by Gordon Parks</p> <p><span style="text-decoration: underline;">Museum Hours</span><br />Tuesdays-Fridays: 10am-5pm<br />Saturdays: Noon-4pm<br />Sundays-Mondays and major holidays: Closed</p> <p><span style="text-decoration: underline;">General Admission</span><br />Adults $6<br />Seniors (55+) $5<br />Youth (grades 6-12) $4<br />Children (grades k-5) $3</p> 601 N. Water Wichita, KS America/Chicago
Back To Previous