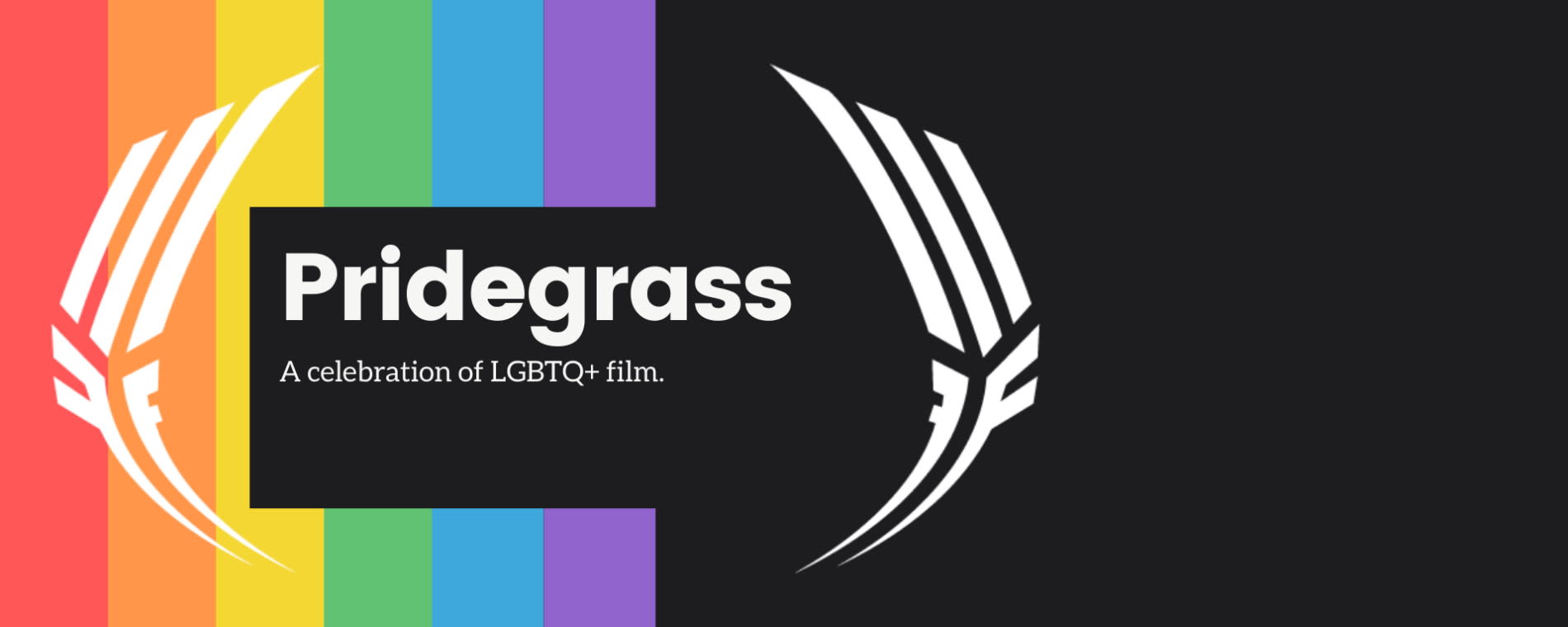 Back to Previous
Pridegrass - A Celebration of LGBTQ+ Film
Anytime, June 18, 2021 | Virtual Event
Tallgrass is proud to present a slate of LGBTQ+ programming in celebration of Pride for the month of June. Along with hosting features and shorts to be streamed, TFA has partnered with the Transgender Film Center to present free panels hosted by TFC Executive Director and Tallgrass alumni Sav Rodgers.
Tickets are on sale now for $10 per film or block or see everything with a Pridegrass pass for only $25. Stay tuned for more details on free filmmaker Q&As!
A portion of all Pridegrass ticket sales will be split between Tallgrass and the filmmakers in support of indie film!
Get Tickets
Recurrence:

Recurring daily

Days:

June 10, 2021 - June 30, 2021

2021-06-18 2021-06-30 Pridegrass - A Celebration of LGBTQ+ Film <p>Tallgrass is proud to present a slate of LGBTQ+ programming in celebration of Pride for the month of June. Along with hosting features and shorts to be streamed, TFA has partnered with the Transgender Film Center to present free panels hosted by TFC Executive Director and Tallgrass alumni Sav Rodgers.</p> <p><a title="Pridegrass Tickets" href="https://www.goelevent.com/Tallgrass/e/Search" rel="nofollow" target="_blank"><strong>Tickets are on sale now</strong></a> for $10 per film or block or see everything with a <strong><a title="Pridegrass Pass" href="https://www.goelevent.com/Tallgrass/Pass/Sale" rel="nofollow" target="_blank">Pridegrass pass for only $25</a></strong>. Stay tuned for more details on free filmmaker Q&amp;As!</p> <p>A portion of all Pridegrass ticket sales will be split between Tallgrass and the filmmakers in support of indie film!</p> Wichita, KS America/Chicago
Back To Previous