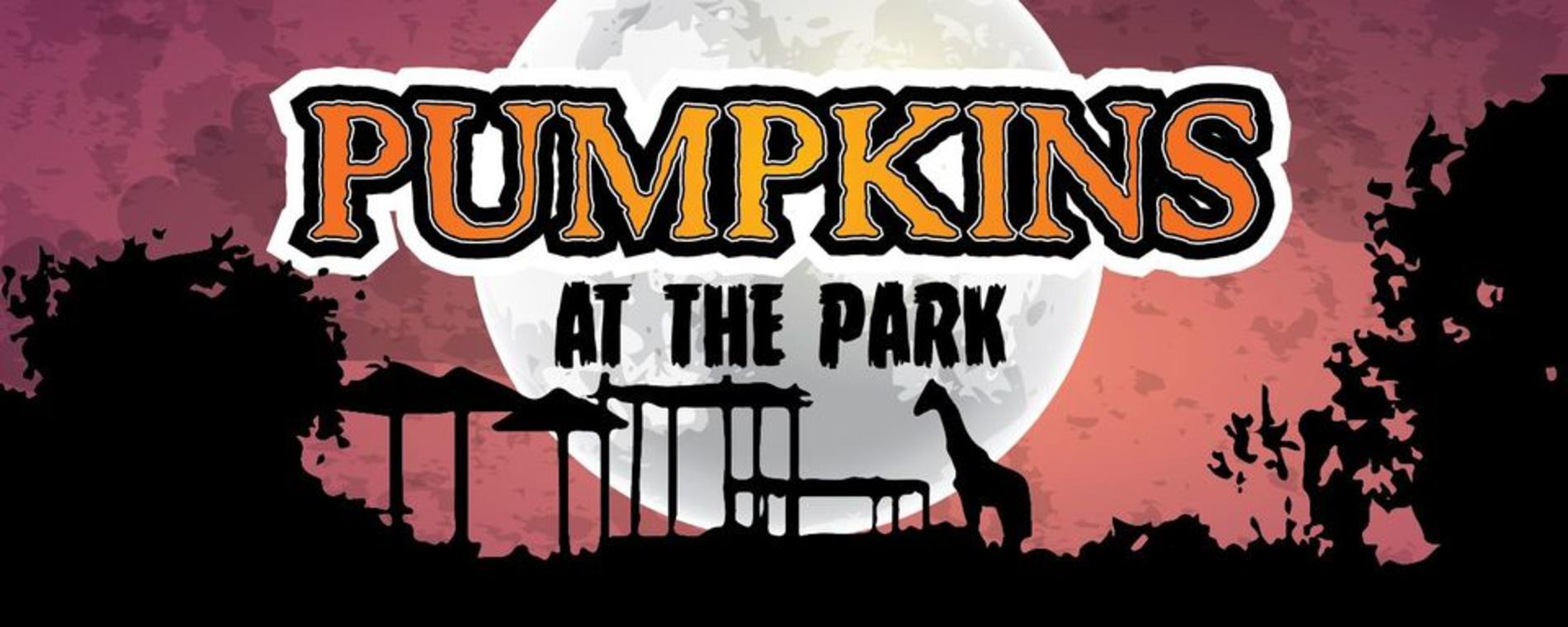 Back to Previous
Pumpkins at the Park
06:00 PM, October 1, 2022 | Tanganyika Wildlife Park
Pumpkins at the Park, Wichita's largest Halloween event, returns this year for a spooky good time for the entire family. Every Saturday in October from 6:00 p.m. to 10:30 p.m.

Come celebrate the fall season and get into the Halloween spirit with us. With five nights of fun, you'll have more days to fit into your busy schedule!

From toddlers to grandparents and everyone in between, we've got fun for everyone this Halloween! You can expect to revisit most of your favorite epic Pumpkins at the Park experiences and features this year. These include escape rooms, creepy crawlers, bounce house, haunted hayride, Isle of Intrigue, stage show, cage maze, laser tag, crafts, candy stations and games, and more. Keep an eye out for some big-time brand-new never before seen surprises that are expected to make Pumpkins at the Park 2021 the most spectacular yet. You and your family won't want to miss this!
Admission:

$20-$35 (children 2 and under free)

Buy Tickets
Days:

10/1/2022, 10/8/2022, 10/15/2022, 10/22/2022, 10/29/2022

>

2022-10-01 2022-10-29 22:30:00 Pumpkins at the Park <p>Pumpkins at the Park, Wichita's largest Halloween event, returns this year for a spooky good time for the entire family. Every Saturday in October from 6:00 p.m. to 10:30 p.m.<br><br>Come celebrate the fall season and get into the Halloween spirit with us. With five nights of fun, you'll have more days to fit into your busy schedule!<br><br>From toddlers to grandparents and everyone in between, we've got fun for everyone this Halloween! You can expect to revisit most of your favorite epic Pumpkins at the Park experiences and features this year. These include escape rooms, creepy crawlers, bounce house, haunted hayride, Isle of Intrigue, stage show, cage maze, laser tag, crafts, candy stations and games, and more. Keep an eye out for some big-time brand-new never before seen surprises that are expected to make Pumpkins at the Park 2021 the most spectacular yet. You and your family won't want to miss this!</p> 1000 S. Hawkins Lane Goddard, KS America/Chicago
Back To Previous