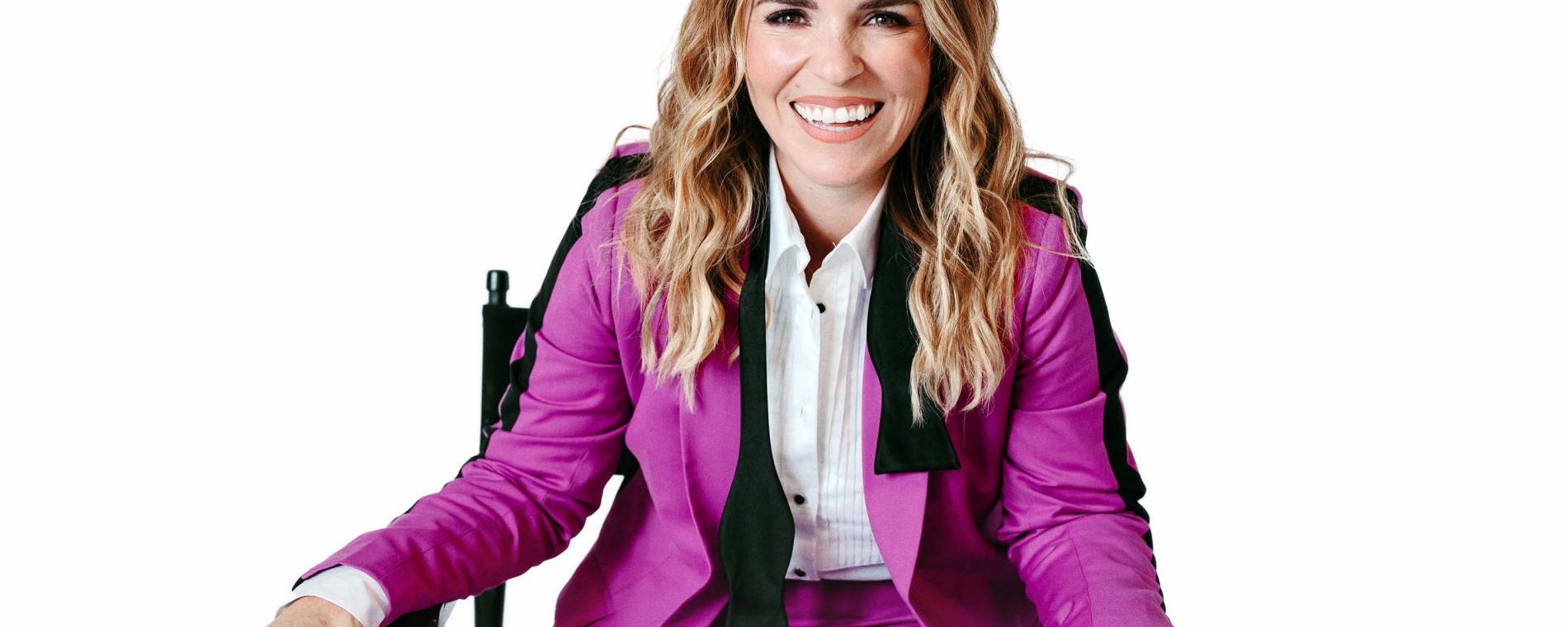 Back to Previous
Rach Talk Live! at The Cotillion
From: 07:00 PM to 10:00 PM, October 14, 2022 | The Cotillion
Rach Talk Live! 
Rachel laid the foundation for her lifestyle brand and media company with the same unfiltered honesty and staunch inclusivity that made her a three-time New York Times bestselling author. Hollis connects with a highly engaged and growing global audience of women who treasure her transparency and optimism. She is one of the most sought-after motivational speakers, is the founder of RISE Conferences, the #1 personal development conference focused entirely on women, plays host to one of today's top podcasts with over 100 Million downloads and is a proud mama of four who uses her platform to empower and embolden women around the world.
VIP packages are available. Information can be found online. 
Text RACH to 49798 for Venue Presale info
All sales are final.  No exchanges or refunds unless a show is cancelled or postponed.
COVID-19 Show Policy: There are no restrictions on this show but we encourage face masks when you can not social distance and ask that you stay home if you are feeling sick or have been exposed recently to someone with COVID-19.


Admission:

$39.50-$49.50 Reserved Seating

Days:

October 14, 2022

2022-10-14 2022-10-14 22:00:00 Rach Talk Live! at The Cotillion <p><strong>Rach Talk Live! </strong></p> <p>Rachel laid the foundation for her lifestyle brand and media company with the same unfiltered honesty and staunch inclusivity that made her a three-time New York Times bestselling author. Hollis connects with a highly engaged and growing global audience of women who treasure her transparency and optimism. She is one of the most sought-after motivational speakers, is the founder of RISE Conferences, the #1 personal development conference focused entirely on women, plays host to one of today's top podcasts with over 100 Million downloads and is a proud mama of four who uses her platform to empower and embolden women around the world.</p> <p>VIP packages are available. Information can be found <a href="https://thecotillion.com/event/rach-talk-live/">online</a>. </p> <p>Text RACH to 49798 for Venue Presale info</p> <p>All sales are final.  No exchanges or refunds unless a show is cancelled or postponed.</p> <p><em><strong>COVID-19 Show Policy: There are no restrictions on this show but we encourage face masks when you can not social distance and ask that you stay home if you are feeling sick or have been exposed recently to someone with COVID-19.</strong></em><br /><br /></p> 11120 W. Kellogg Dr. Wichita, KS America/Chicago
Back To Previous