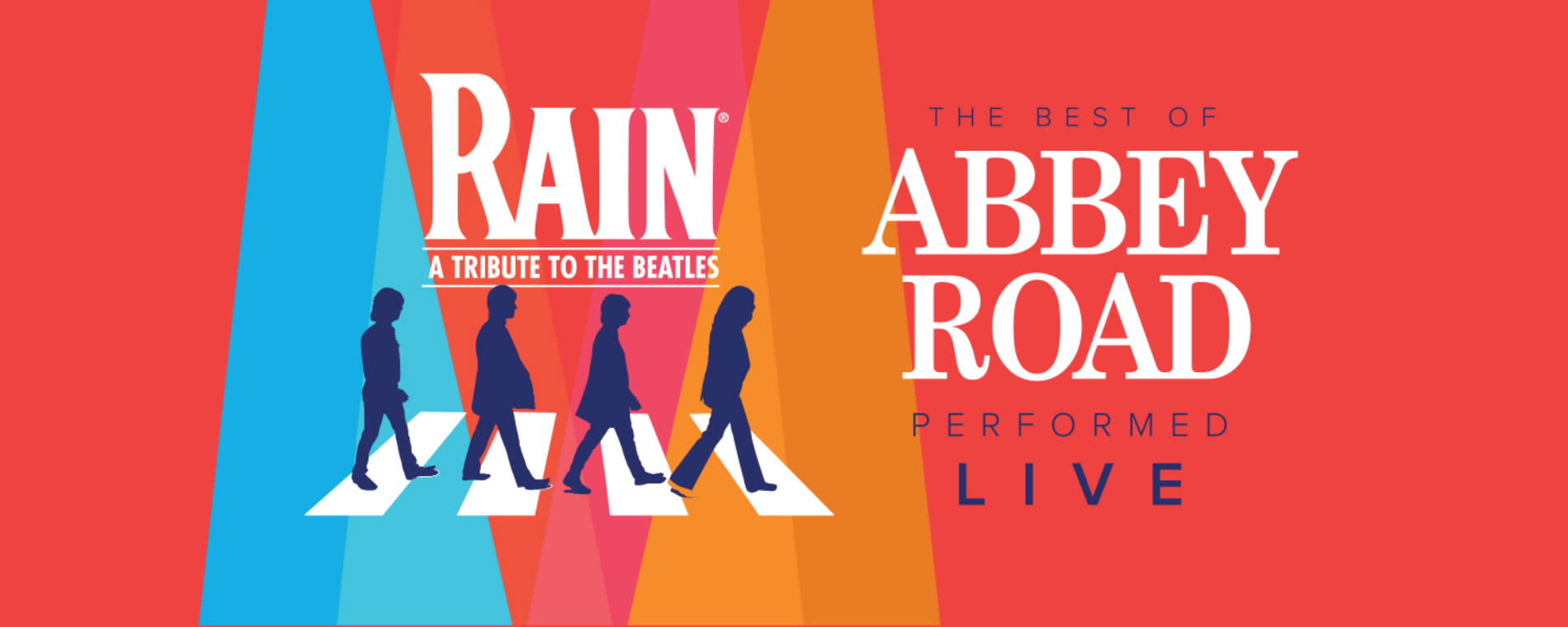 Back to Previous
RAIN - A Tribute to the Beatles
7:30pm, April 18, 2022 | Century II Performing Arts & Convention Center
In celebration of the anniversary of Abbey Road, RAIN will bring the greatest hits of this epic recording to life, in addition to all your early Beatles favorites. This mind-blowing performance takes you back in time with the legendary foursome delivering a note-for-note theatrical event that is "the next best thing to seeing the Beatles" (Associated Press). Experience the world's most iconic band and come celebrate the best of Abbey Road with RAIN – A TRIBUTE TO THE BEATLES.
Appropriate for all ages.
The performance will begin promptly at the advertised curtain time. Latecomers will be held outside of the theater until the tour approved entrance time.
Admission:

TBD

Days:

April 18, 2022

2022-04-18 2022-04-18 19:30:00 RAIN - A Tribute to the Beatles <p>In celebration of the anniversary of Abbey Road, RAIN will bring the greatest hits of this epic recording to life, in addition to all your early Beatles favorites. This mind-blowing performance takes you back in time with the legendary foursome delivering a note-for-note theatrical event that is "the next best thing to seeing the Beatles" (Associated Press). Experience the world's most iconic band and come celebrate the best of Abbey Road with RAIN &#8211; A TRIBUTE TO THE BEATLES.</p> <p>Appropriate for all ages.</p> <div class="fl-module fl-module-rich-text fl-node-5c38e784c9cbe border" data-node="5c38e784c9cbe"> <div class="fl-module-content fl-node-content"> <div class="fl-rich-text"> <p><em>The performance will begin promptly at the advertised curtain time. Latecomers will be held outside of the theater until the tour approved entrance time.</em></p> </div> </div> </div> 225 W. Douglas Ave. Wichita, KS America/Chicago
Back To Previous