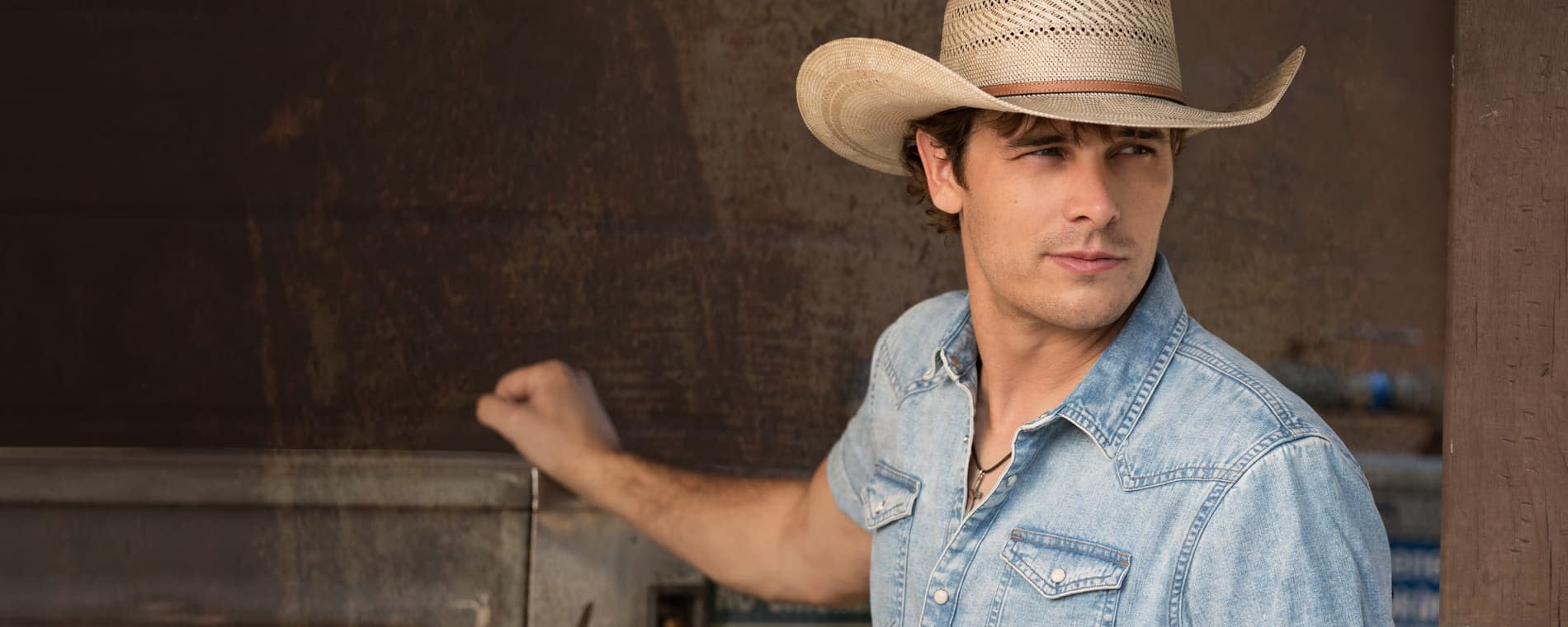 Back to Previous
Randall King
This event has been postponed and will be moved to its new date once rescheduled.
The dates for this event have already occurred, please check back again for new dates.
NOTE:
Postponed: Here is a listing of our shows that have been, or are being rescheduled. Tickets to all listed events will be honored on the new dates. If a new date is not yet listed, please check back as we will be updated events frequently. - WAVE on Facebook
With a sound rooted in tradition and songwriting that showcases honesty, conviction and authenticity, King connects with fans on all emotional levels. "Randall King has a great voice that sounds classic, yet is fresh and as a songwriter he actually has something to say – be it something that touches your heart or something simple and fun that makes you wanna get out and raise some hell." said multi-award-winning and critically acclaimed singer-songwriter Anthony Smith (co-writer of "Run" & "Cowboys Like Us" by George Strait).
Unlike the west Texas wind, King is a grounded and talented singer-songwriter who is sure to stay. "There's a lot of people that want country music to come back around, and there's a lot of people that will say you have to sell out and play radio hits to make it. I think for me I want to make my stamp as an artist with this record, that I can be me and still make an impact across the country.
*This event was originally scheduled for 4/10*
Admission:

$10 GA Advance; $12 GA Day of Show

Days:

April 10, 2020

Randall King <p><strong>NOTE:</strong><br /><em>Postponed: Here is a listing of our shows that have been, or are being rescheduled. Tickets to all listed events will be honored on the new dates. If a new date is not yet listed, please check back as we will be updated events frequently. </em><span>- </span><a title="Notice" href="https://www.facebook.com/WaveICT/posts/628637417695518" rel="nofollow" target="_blank"><strong>WAVE on Facebook</strong></a></p> <p>With a sound rooted in tradition and songwriting that showcases honesty, conviction and authenticity, King connects with fans on all emotional levels. "Randall King has a great voice that sounds classic, yet is fresh and as a songwriter he actually has something to say &#8211; be it something that touches your heart or something simple and fun that makes you wanna get out and raise some hell." said multi-award-winning and critically acclaimed singer-songwriter Anthony Smith (co-writer of "Run" &amp; "Cowboys Like Us" by George Strait).</p> <p>Unlike the west Texas wind, King is a grounded and talented singer-songwriter who is sure to stay. "There's a lot of people that want country music to come back around, and there's a lot of people that will say you have to sell out and play radio hits to make it. I think for me I want to make my stamp as an artist with this record, that I can be me and still make an impact across the country.</p> <p><a title="Get Tickets" href="https://www.eventbrite.com/e/randall-king-live-at-wave-tickets-83376042989" rel="nofollow" target="_blank"><strong>Get Tickets</strong></a></p> <p>*This event was originally scheduled for 4/10*</p> America/Chicago
Back To Previous