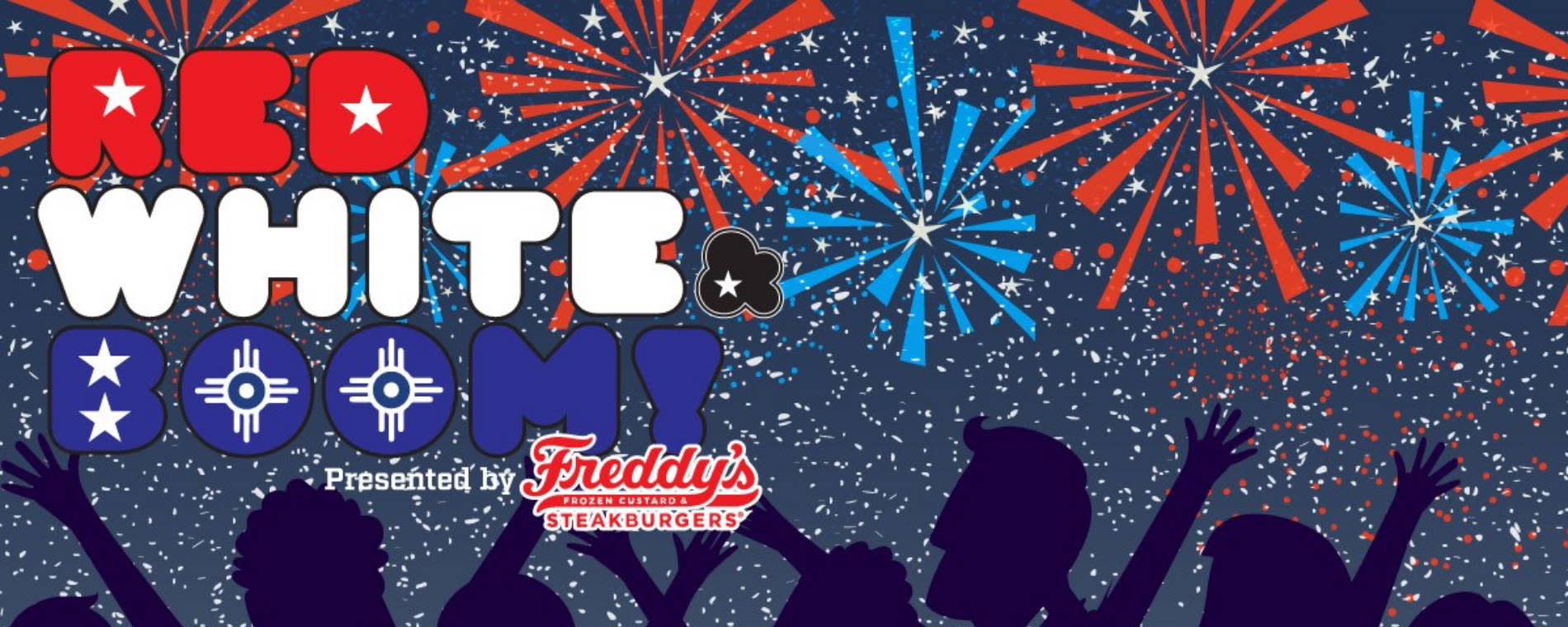 Back to Previous
Red, White & BOOM
5:30pm, July 4, 2021 | Riverfront Stadium
The Wichita Parks Foundation, Wichita Park & Recreation, and Riverfront Stadium will be hosting the 6th Annual Red, White & BOOM!
Riverfront Stadium will open their gates at 5:30pm with free admission for all to enjoy live music, yard games, kid's activities, and more. Concession stands will be open for participants to purchase some of their favorite ballpark foods and beverages, while they explore the stadium, enjoy the music and participate in activities.
Stick around the stadium, because capping off a great evening will be the Red, White & BOOM! Fireworks over the Arkansas River at 9:50pm.
Special thanks to Freddy's Frozen Custard & Steakburgers for being the Presenting Sponsor of this event.
Admission:

Free and open to the public

Days:

July 4, 2021

2021-07-04 2021-07-04 17:30:00 Red, White & BOOM <p>The Wichita Parks Foundation, Wichita Park &amp; Recreation, and Riverfront Stadium will be hosting the 6th Annual Red, White &amp; BOOM!</p> <p>Riverfront Stadium will open their gates at 5:30pm with free admission for all to enjoy live music, yard games, kid's activities, and more. Concession stands will be open for participants to purchase some of their favorite ballpark foods and beverages, while they explore the stadium, enjoy the music and participate in activities.</p> <p>Stick around the stadium, because capping off a great evening will be the Red, White &amp; BOOM! Fireworks over the Arkansas River at 9:50pm.</p> <p>Special thanks to Freddy's Frozen Custard &amp; Steakburgers for being the Presenting Sponsor of this event.</p> 275 S. McLean Blvd. Wichita, KS America/Chicago
Back To Previous