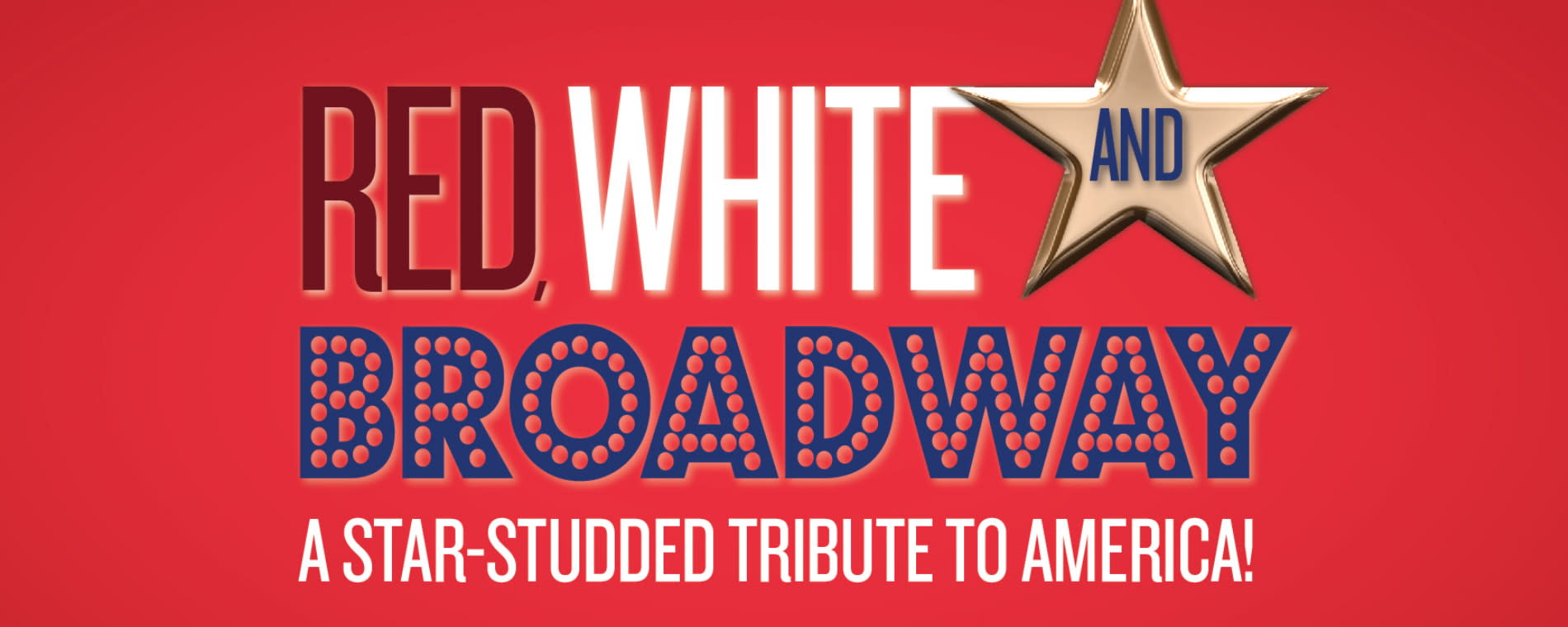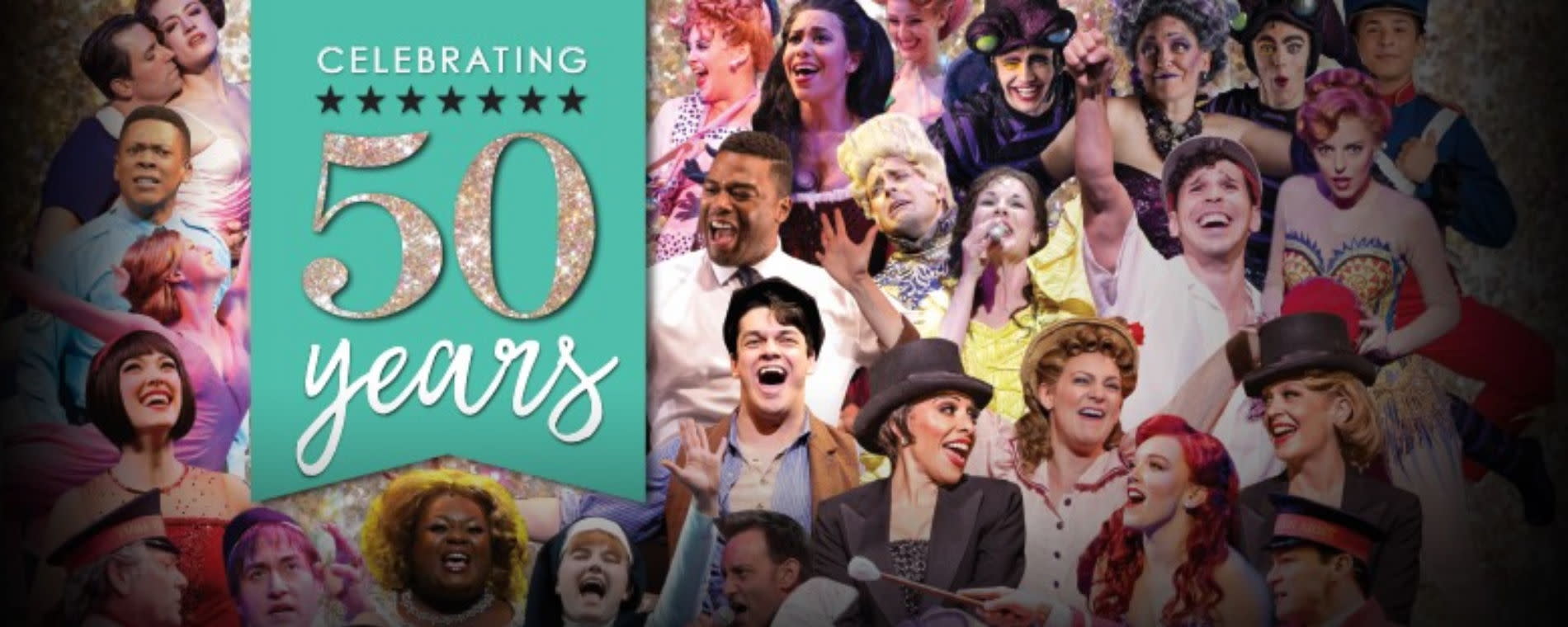 Back to Previous
Red, White, and Broadway - A Star-Studded Tribute to America
Various Showtimes, July 2, 2021 | Capitol Federal Amphitheater
We'll see you under the stars for a star-studded night. Featuring local performers, many of whom have Broadway credits, this mix of Broadway and patriotic songs will leave you feeling hopeful and encouraged about the bonds we share as Americans.
90 min | Children must be at least 5 years old to attend any MTWichita production | All Sales Final | No Refunds
Single tickets are for Section 3 and are general admission. Box office will be open on-location two hours before curtain.
Full Music Theatre Wichita 2021 Schedule
Masks in Common Areas
Masks will be worn by all patrons, employees, and vendors in common spaces. Masks must be worn over the nose and mouth: In line for venue entry, bar service, food truck service, and for and while using restroom facilities, and anytime your party cannot remain distant from others. At this time, it is assumed that once seated in a "family" pod and distanced from others, patrons may choose to remove masks.
Should these policies change, MTWichita will inform patrons in advance of affected performances. As part of MTWichita's efforts to keep patrons, staff, and performers safe, mask-wearing will be enforced. Anyone refusing to wear a mask, or wearing one improperly, will be asked to leave; refunds will not be given based on patron unwillingness to wear a mask.
Distanced Seating
Capitol Federal Amphitheater will have pods marked in which your party can sit. All events for MTWichita's 50th Anniversary Season will be general admission by price section. Your tickets will identify your section. Flags will mark seating sections as follows: Section 1 Red flags, Section 2 Yellow Flags, Section 3 Blue Flags, and Section 4 Orange Flags. Pods will be marked with field chalk, which will not stain clothing or blankets. If there are 1-2 people in your party, use 1 pod. If there are 3-6 people in your party, choose two adjacent pods.
Rain/Weather
Tune in for weather updates on show days! No sun umbrellas will be allowed during performances so please plan accordingly with hats and sunglasses. If necessary, MTWichita will contact patrons with a weather delay or cancellation notice. Weather information will be shared by email, text (for those who have opted in to text messages), on social media, and on the MTWichita box office line at 316.265.3107. MTWichita will attempt to accommodate (through rescheduling) patrons whose chosen performance was cancelled due to weather. If we cannot reschedule your performance due to weather, no refunds will be given.
Food & Beverage
Shaken or Stirred Bartending is MTWichita's beverage vendor for events at the Capitol Federal Amphitheater. Bars will carry non-alcoholic beverages like water and soda, domestic and craft beers, wine, and variety of mixed drinks. Please drink responsibly. Patrons may not bring their own alcoholic beverages to performances. Food trucks will be onsite beginning two hours before a show start time, with a variety of foods
available for purchase.
Admission:

$45 Single Ticket

Get Tickets
Recurrence:

Recurring daily

Days:

July 2, 2021 - July 4, 2021

2021-07-02 2021-07-04 20:00:00 Red, White, and Broadway - A Star-Studded Tribute to America <div class="show_summary_summary"> <p>We'll see you under the stars for a star-studded night. Featuring local performers, many of whom have Broadway credits, this mix of Broadway and patriotic songs will leave you feeling hopeful and encouraged about the bonds we share as Americans.</p> <table style="width: 250px;" border="0" align="center"><caption><strong>Showtimes</strong></caption> <tbody> <tr> <td>Fri-Sun</td> <td>8:00pm</td> </tr> </tbody> </table> <p>90 min | Children must be at least 5 years old to attend any MTWichita production | All Sales Final | No Refunds</p> <p>Single tickets are for Section 3 and are general admission. Box office will be open on-location two hours before curtain.</p> <p><a title="Music Theatre Wichita 2021 Schedule" href="https://www.visitwichita.com/blog/post/music-theatre-wichita-season/"><strong>Full Music Theatre Wichita 2021 Schedule</strong></a></p> <p><span style="text-decoration: underline;"><strong>Masks in Common Areas</strong></span><br />Masks will be worn by all patrons, employees, and vendors in common spaces. Masks must be worn over the nose and mouth: In line for venue entry, bar service, food truck service, and for and while using restroom facilities, and anytime your party cannot remain distant from others. At this time, it is assumed that once seated in a "family" pod and distanced from others, patrons may choose to remove masks.</p> <p><em>Should these policies change, MTWichita will inform patrons in advance of affected performances. As part of MTWichita's </em><em>efforts to keep patrons, staff, and performers safe, mask-wearing will be enforced. Anyone refusing to wear a mask, or wearing one improperly, will be asked to leave; refunds will not be given based on patron unwillingness to wear a mask.</em></p> <p><span style="text-decoration: underline;"><strong>Distanced Seating</strong></span><br />Capitol Federal Amphitheater will have pods marked in which your party can sit. All events for MTWichita's 50th Anniversary Season will be general admission by price section. Your tickets will identify your section. Flags will mark seating sections as follows: Section 1 Red flags, Section 2 Yellow Flags, Section 3 Blue Flags, and Section 4 Orange Flags. Pods will be marked with field chalk, which will not stain clothing or blankets. If there are 1-2 people in your party, use 1 pod. If there are 3-6 people in your party, choose two adjacent pods.</p> <p><span style="text-decoration: underline;"><strong>Rain/Weather</strong></span><br />Tune in for weather updates on show days! No sun umbrellas will be allowed during performances so please plan accordingly with hats and sunglasses. If necessary, MTWichita will contact patrons with a weather delay or cancellation notice. Weather information will be shared by email, text (for those who have opted in to text messages), on social media, and on the MTWichita box office line at 316.265.3107. MTWichita will attempt to accommodate (through rescheduling) patrons whose chosen performance was cancelled due to weather. If we cannot reschedule your performance due to weather, no refunds will be given.</p> <p><span style="text-decoration: underline;"><strong>Food &amp; Beverage</strong></span><br />Shaken or Stirred Bartending is MTWichita's beverage vendor for events at the Capitol Federal Amphitheater. Bars will carry non-alcoholic beverages like water and soda, domestic and craft beers, wine, and variety of mixed drinks. Please drink responsibly. Patrons may not bring their own alcoholic beverages to performances. Food trucks will be onsite beginning two hours before a show start time, with a variety of foods<br />available for purchase.</p> <p><a title="Music Theatre Wichita 2021 Show Info" href="https://mtwichita.org/user/file/2021_SeasonPolicies_digital.pdf" rel="nofollow" target="_blank"><strong>Parking and more info (pdf)</strong></a>.</p> </div> 1607 E Central Ave Andover, KS America/Chicago
Back To Previous