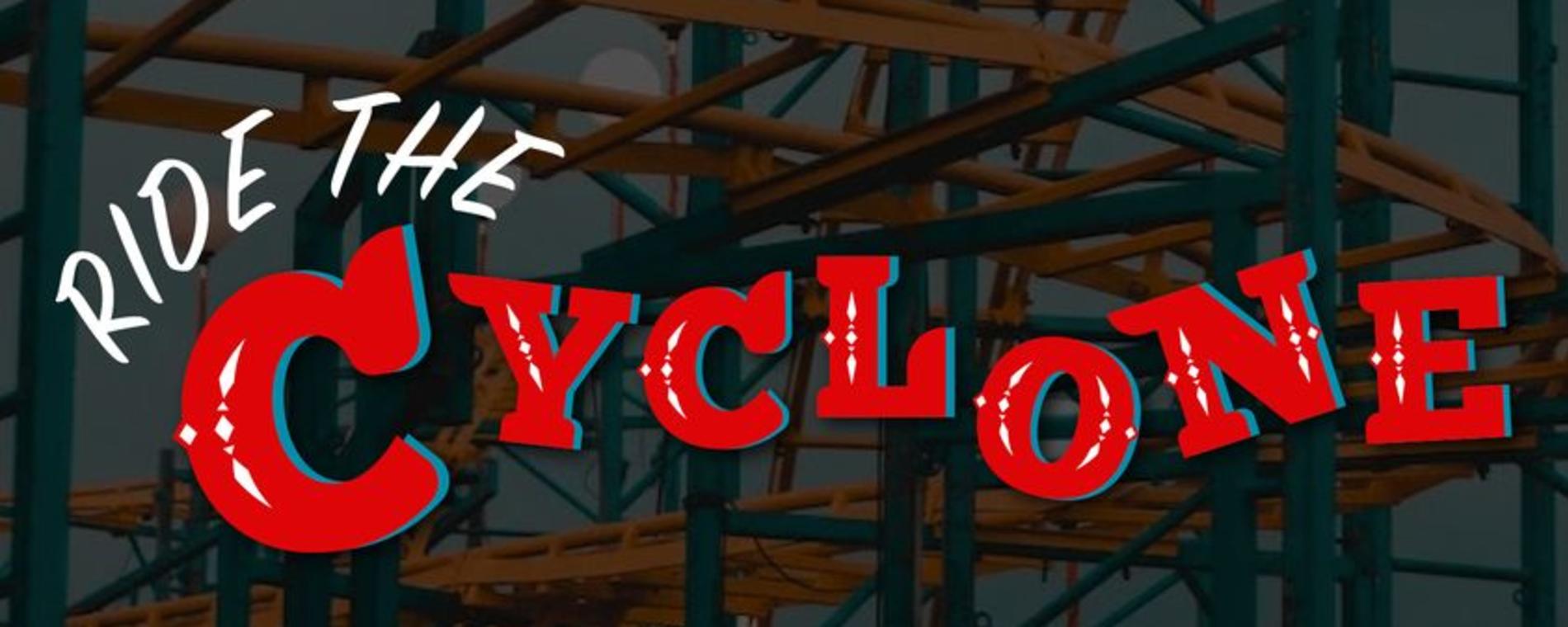 Back to Previous
Ride the Cyclone
Thurs-Fri: 8:00 PM | Sat: 2:00 PM & 8:00 PM , April 6, 2023 | Roxy's Downtown
Ride the Cyclone is a musical with music, lyrics and book by Jacob Richmond and Brooke Maxwell
It tells the story of the members of the St. Cassian High School chamber choir of Uranium City, Saskatchewan, who perish on a faulty roller coaster called "The Cyclone". Each tells a story to win the reward of a mechanical fortune teller — the chance to return to life.
The New York Times said: "this delightfully weird and just plain delightful show will provide the kind of thrills we look for in all musical comedies, however outlandish their subject matter: an engaging and varied score, knocked out of the park by a superlative cast, and a supremely witty book."

Highly recommended by The Chicago Tribune, the Chicago Sun-Times, and. Time-Out Chicago, it was mentioned that: "This show will be sold out faster than you can say "decapitated. A twisting, turning adventure through musical genres and a lighthearted romp with dark humor in its heart."
Admission:

$35

Buy Tickets
Recurrence:

Recurring weekly on Thursday, Friday, Saturday

Days:

April 6, 2023 - April 29, 2023

>

2023-04-06 2023-04-29 Ride the Cyclone <p class=""><span class="sqsrte-text-color--black"><strong><em>Ride the Cyclone</em></strong> is a musical with music, lyrics and book by Jacob Richmond and Brooke Maxwell</span></p> <p class=""><span class="sqsrte-text-color--black">It tells the story of the members of the St. Cassian High School chamber choir of Uranium City, Saskatchewan, who perish on a faulty roller coaster called "The Cyclone". Each tells a story to win the reward of a mechanical fortune teller — the chance to return to life.</span></p> <p class="">The New York Times said: "<em>this delightfully weird and just plain delightful show will provide the kind of thrills we look for in all musical comedies, however outlandish their subject matter: an engaging and varied score, knocked out of the park by a superlative cast, and a supremely witty book."</em><br><br>Highly recommended by The Chicago Tribune, the Chicago Sun-Times, and. Time-Out Chicago, it was mentioned that: "<em>This show will be sold out faster than you can say "decapitated. A twisting, turning adventure through musical genres and a lighthearted romp with dark humor in its heart."</em></p> 412 1/2 E. Douglas Wichita, KS America/Chicago
Back To Previous