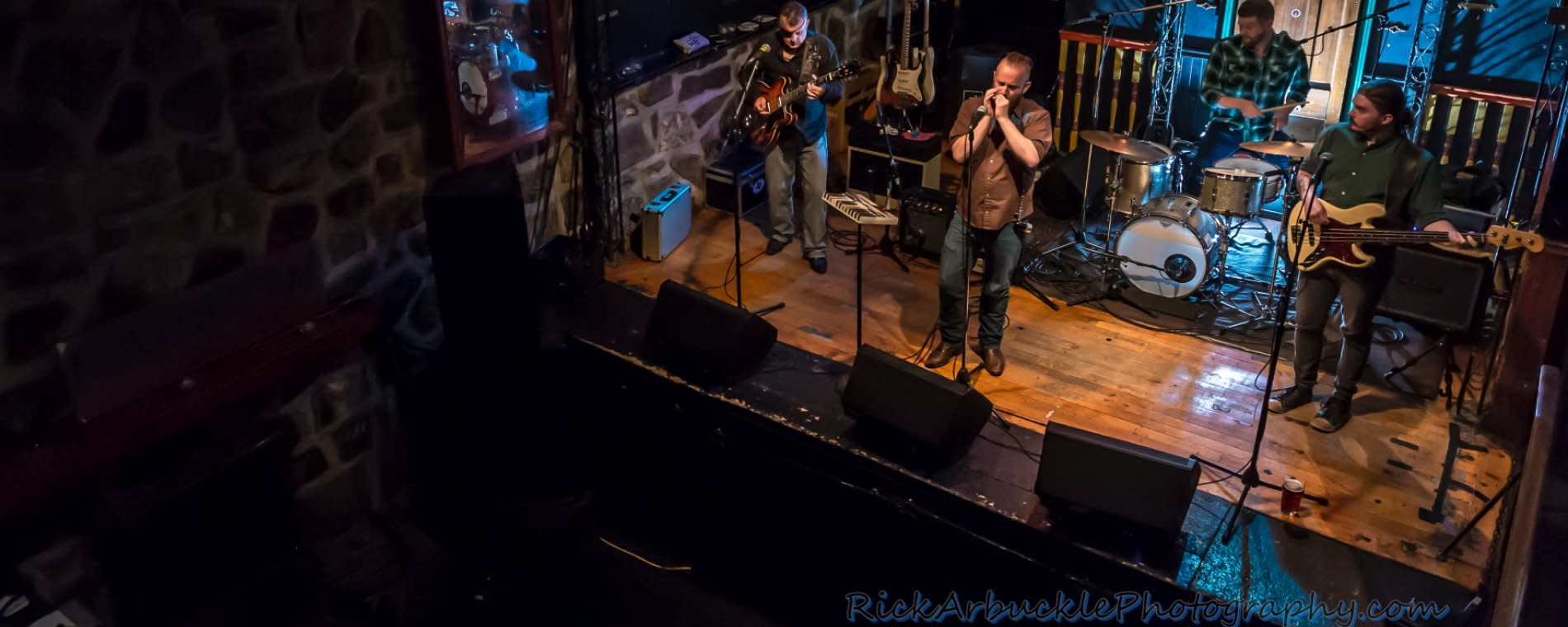 Back to Previous
River Blues - Wichita Riverfest 2021
Time TBD, October 3, 2021 | Acura Stage
River Blues returns for this year's Wichita Riverfest with Kansas City's Katy Guillen and the Drive, and Wichita's own Dustin Arbuckle, performing with Matt Woods, a duo that was nominated for Best Acoustic Blues Album at both the 2021 Blues Music Awards and the Blues Magazine Awards for their self-titled album.
Dustin and the Hay-Nations, a supergroup comprised of Haymakers and Dustin Arbuckle & The Damnations will close  with Americana and roots-rock. The Wichita Blues Society will kick-off the day with a special guest, to be announced.
Don't miss any of the 2021 Riverfest concerts!
Photo: Rick Arbuckle Photography
Admission:

Free with Riverfest button

Get Buttons
Days:

October 3, 2021

2021-10-03 2021-10-03 River Blues - Wichita Riverfest 2021 <p>River Blues returns for this year's <a title="Wichita Riverfest" href="https://www.visitwichita.com/events/annual-events/riverfest/"><strong>Wichita Riverfest</strong></a> with Kansas City's Katy Guillen and the Drive, and Wichita's own Dustin Arbuckle, performing with Matt Woods, a duo that was nominated for Best Acoustic Blues Album at both the 2021 Blues Music Awards and the Blues Magazine Awards for their self-titled album.</p> <p>Dustin and the Hay-Nations, a supergroup comprised of Haymakers and Dustin Arbuckle &amp; The Damnations will close  with Americana and roots-rock. The Wichita Blues Society will kick-off the day with a special guest, to be announced.</p> <p>Don't miss any of the <a title="Riverfest Concerts" href="https://www.visitwichita.com/events/annual-events/riverfest/riverfest-concerts/"><strong>2021 Riverfest concerts</strong></a>!</p> <p><em>Photo: Rick Arbuckle Photography</em></p> 225 W. Douglas Ave. Wichita, KS America/Chicago
Back To Previous