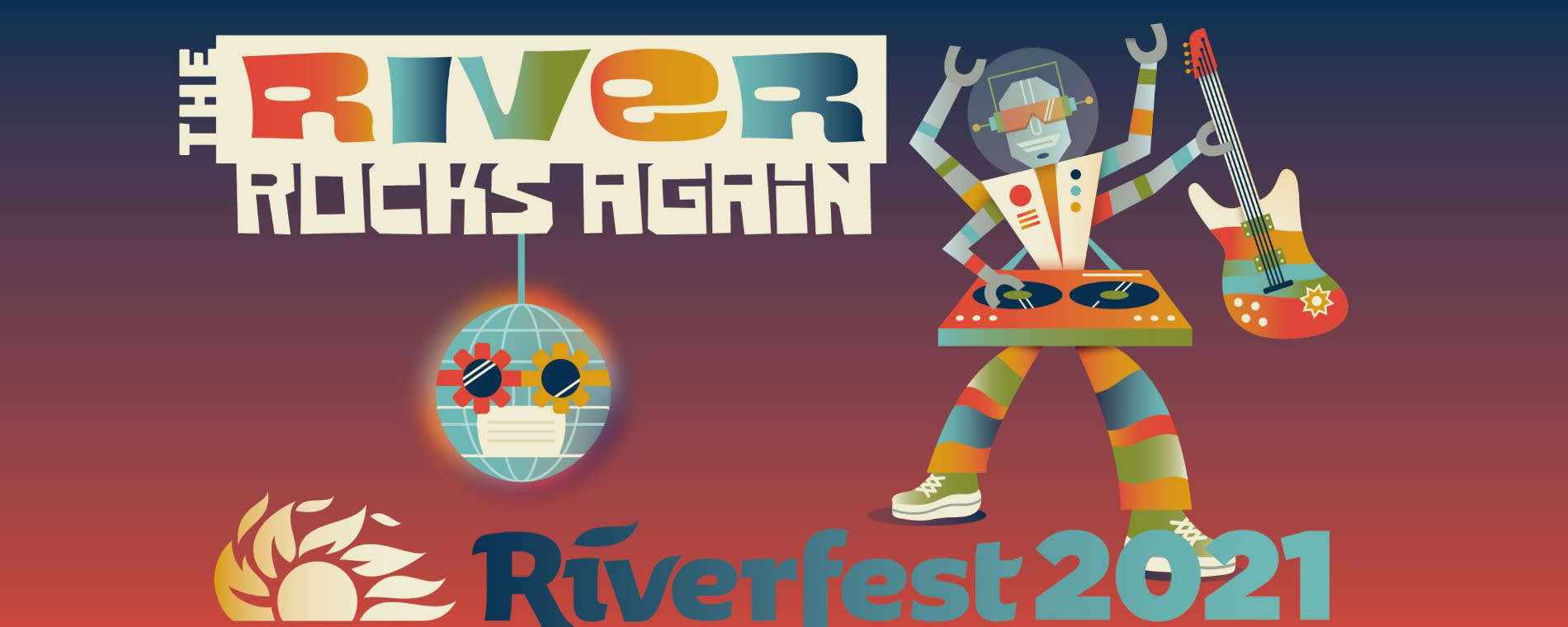 Back to Previous
Riverfest Plein Air - A Painting Competition
June 4, 2021 | Downtown Wichita
Fresh air and painting too, that's what Plein Air is all about! Artists will celebrate the beauty of the Arkansas River and the iconic views of Downtown Wichita at the inaugural Riverfest Plein Air event. $2400 in prize money will be awarded for Best of Show, 1st Place, 2nd Place, Artist's Choice, First Friday Quick Paint and a Keeper of the Plains Quick Paint. Whether novice or professional, this event is open to all!
All-inclusive Weekend Registration: $45; $35 (non-refundable) if registered by May 14
Sunday Quick Paint Registration: $25; $20 (non-refundable) if registered by May 14
No registrations will be accepted after May 31. All registrations include a Riverfest button good for entry into Riverfest Part 2: Sept. 30 – Oct. 3, 2021.
This 3-day event will kick off with a quick paint at sunset on Friday in downtown Wichita as part of the monthly First Friday activities. Saturday will provide a full day of painting from sunrise to sunset and a bevy of vistas to choose from. For instance, at sunrise capture the peaceful beauty of the Arkansas River, the sight of hot air balloons rising in the morning light or a long line of runners winding their way past the Riverfront Stadium, and a nocturne focus on streetscapes in Downtown/Old Town will complete the full day of painting. The weekend will be capped off with a quick paint Sunday morning capturing the symbolic beauty of the majestic Keeper of the Plains.
Each artist will select 1 to 3 paintings created on Saturday and/or Sunday to be placed on exhibit and available for purchase at Century II, Exhibition Hall on Sunday from 11 a.m. to 5:00 p.m.
Masks and social distancing will be required at the exhibition and sale.
Prize Money: Best of Show $1,000, 1st Place $300, 2nd Place $200, Artist Choice Award $300, First Friday Quick Draw $300, and Keeper of the Plains Quick Draw $300
See all Riverfest events happening this summer! And don't forget to make plans for the more traditional festival this fall.
Admission:

$20-$45 Registration

Register Now
Recurrence:

Recurring daily

Days:

June 4, 2021 - June 6, 2021

2021-06-04 2021-06-06 Riverfest Plein Air - A Painting Competition <p>Fresh air and painting too, that's what Plein Air is all about! Artists will celebrate the beauty of the Arkansas River and the iconic views of Downtown Wichita at the inaugural Riverfest Plein Air event. $2400 in prize money will be awarded for Best of Show, 1st Place, 2nd Place, Artist's Choice, First Friday Quick Paint and a Keeper of the Plains Quick Paint. Whether novice or professional, this event is open to all!</p> <p>All-inclusive Weekend Registration: $45; $35 (non-refundable) if registered by May 14<br />Sunday Quick Paint Registration: $25; $20 (non-refundable) if registered by May 14</p> <p>No registrations will be accepted after May 31. All registrations include a Riverfest button good for entry into Riverfest Part 2: Sept. 30 &#8211; Oct. 3, 2021.</p> <p>This 3-day event will kick off with a quick paint at sunset on Friday in downtown Wichita as part of the monthly First Friday activities. Saturday will provide a full day of painting from sunrise to sunset and a bevy of vistas to choose from. For instance, at sunrise capture the peaceful beauty of the Arkansas River, the sight of hot air balloons rising in the morning light or a long line of runners winding their way past the Riverfront Stadium, and a nocturne focus on streetscapes in Downtown/Old Town will complete the full day of painting. The weekend will be capped off with a quick paint Sunday morning capturing the symbolic beauty of the majestic Keeper of the Plains.</p> <p>Each artist will select 1 to 3 paintings created on Saturday and/or Sunday to be placed on exhibit and available for purchase at Century II, Exhibition Hall on Sunday from 11 a.m. to 5:00 p.m.</p> <p>Masks and social distancing will be required at the exhibition and sale.</p> <p><strong>Prize Money:</strong> Best of Show $1,000, 1st Place $300, 2nd Place $200, Artist Choice Award $300, First Friday Quick Draw $300, and Keeper of the Plains Quick Draw $300</p> <p>See all <a title="Riverfest Summer Events" href="https://www.visitwichita.com/events/annual-events/riverfest/summer-riverfest/"><strong>Riverfest events</strong></a> happening this summer! And don't forget to make plans for the more <a title="Riverfest Fall Festival" href="https://www.visitwichita.com/events/annual-events/riverfest/fall-riverfest/" target="_blank"><strong>traditional festival this fall</strong></a>.</p> Wichita, KS America/Chicago
Back To Previous