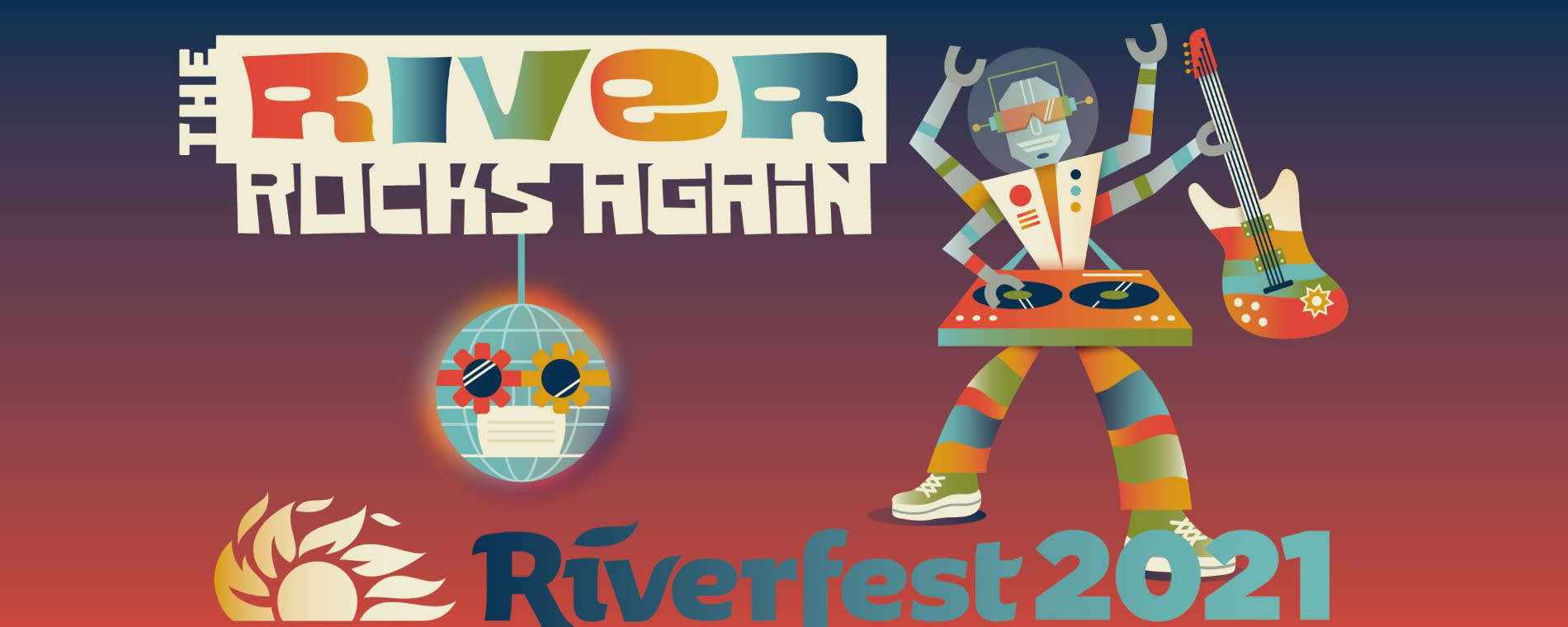 Back to Previous
Riverfest Porch Parade
Anytime, June 4, 2021 | Anywhere in Wichita
Unleash your creativity and celebrate the Riverfest spirit by decorating your porch, yard, or windows. Help us spread joy to your neighbors and connect communities across the city! Wichita Festivals will produce a virtual map with the locations of all registered Riverfest Porch Parade participants, so you can plan a walk or drive around your neighborhood to see and share in the celebration.
The Riverfest Porch Parade will take place from June 4 until June 6. Register by May 21 to receive a complimentary yard sign. On the weekend of June 4-6, a Riverfest VIP Procession will drive through select Riverfest Porch Parade neighborhoods. Get your neighbors to register and join in the celebration to increase your chances of having the Riverfest VIP Procession cruise through your neighborhood!
Don't have a porch? No problem! Feel free to decorate your yard, walkway, window, or something else visible from the street or sidewalk. Porches should be fully decorated through Sunday, June 6. Displays must be appropriate for a family-friendly audience.
Registration Categories
Residential Judged (eligible for prize money): $20 entry fee
Residential Non-Judged (not eligible for prize money): FREE
Business Division (eligible for prizes): $20 entry fee
Theme: The River Rocks Again
Residential Judged and Business Division need to follow this theme
Residential Non-Judged is free to decorate utilizing any theme
Prizes & Judging
Residential Judged Category - People's Choice ($150 cash) and Best Use of Theme/Decoration (1st Place $200 cash, 2nd Place $100 cash, and 3rd Place $50 cash)
Business Division - Best Use of Theme/Decoration (1st Place Plaque & Gift Basket of Goodies from Local Businesses, 2nd Place Plaque, and 3rd Place Plaque)
See all Riverfest events happening this summer! And don't forget to make plans for the more traditional festival this fall.
Admission:

Free to participate; $20 entry fee to be eligible for prizes

Register Now
Recurrence:

Recurring daily

Days:

June 4, 2021 - June 6, 2021

2021-06-04 2021-06-06 Riverfest Porch Parade <p>Unleash your creativity and celebrate the Riverfest spirit by decorating your porch, yard, or windows. Help us spread joy to your neighbors and connect communities across the city! Wichita Festivals will produce a virtual map with the locations of all registered Riverfest Porch Parade participants, so you can plan a walk or drive around your neighborhood to see and share in the celebration.</p> <p>The Riverfest Porch Parade will take place from June 4 until June 6. Register by May 21 to receive a complimentary yard sign. On the weekend of June 4-6, a Riverfest VIP Procession will drive through select Riverfest Porch Parade neighborhoods. Get your neighbors to register and join in the celebration to increase your chances of having the Riverfest VIP Procession cruise through your neighborhood!</p> <p>Don't have a porch? No problem! Feel free to decorate your yard, walkway, window, or something else visible from the street or sidewalk. Porches should be fully decorated through Sunday, June 6. Displays must be appropriate for a family-friendly audience.</p> <p><strong>Registration Categories</strong><br />Residential Judged (eligible for prize money): $20 entry fee<br />Residential Non-Judged (not eligible for prize money): FREE<br />Business Division (eligible for prizes): $20 entry fee</p> <p><strong>Theme: The River Rocks Again</strong><br />Residential Judged and Business Division need to follow this theme<br />Residential Non-Judged is free to decorate utilizing any theme</p> <p><strong>Prizes &amp; Judging</strong><br />Residential Judged Category - People's Choice ($150 cash) and Best Use of Theme/Decoration (1st Place $200 cash, 2nd Place $100 cash, and 3rd Place $50 cash)<br />Business Division - Best Use of Theme/Decoration (1st Place Plaque &amp; Gift Basket of Goodies from Local Businesses, 2nd Place Plaque, and 3rd Place Plaque)</p> <p>See all <a title="Riverfest Summer Events" href="https://www.visitwichita.com/events/annual-events/riverfest/summer-riverfest/"><strong>Riverfest events</strong></a> happening this summer! And don't forget to make plans for the more <a title="Riverfest Fall Festival" href="https://www.visitwichita.com/events/annual-events/riverfest/fall-riverfest/" target="_blank"><strong>traditional festival this fall</strong></a>.</p> Wichita, KS America/Chicago
Back To Previous