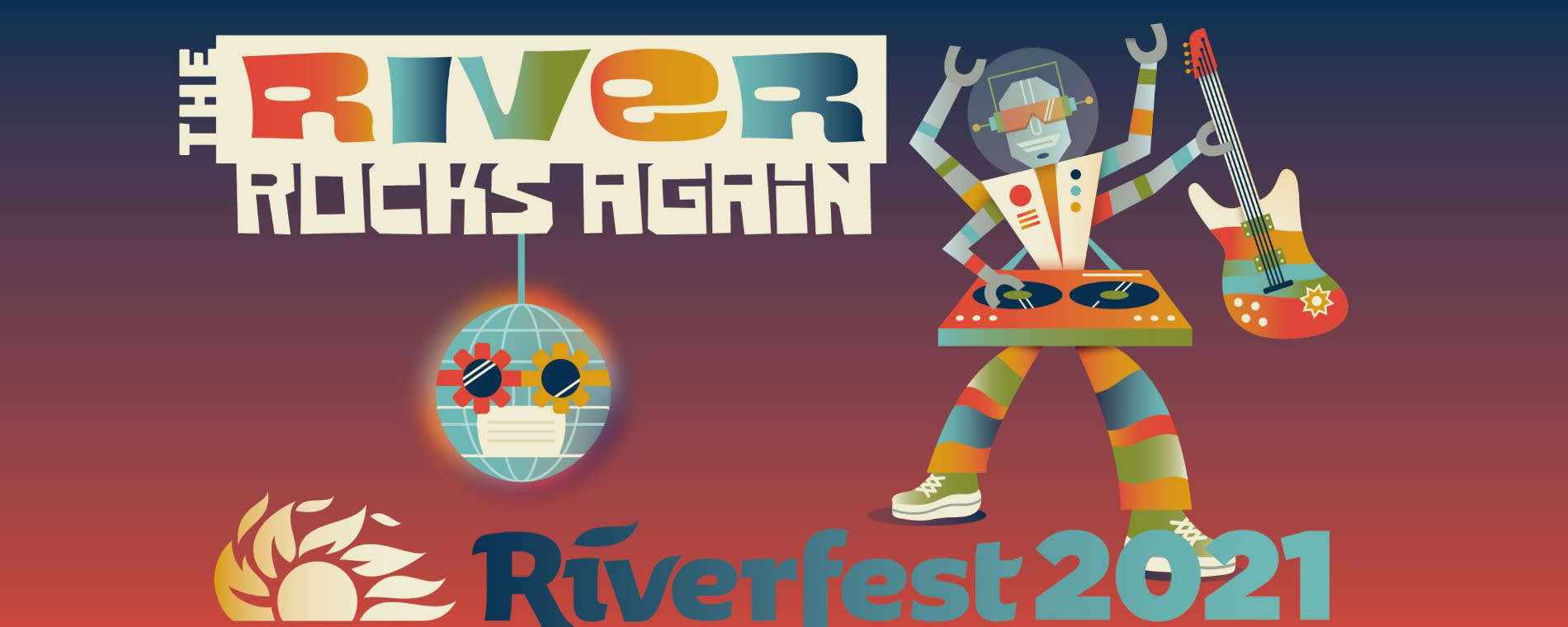 Back to Previous
Riverfest Virtual Pet Parade
Noon-3pm, June 6, 2021 | Virtual Event
Grab your pet and get your crazy costumes ready. Whether you have a dog, cat, bird, lizard or anything in between - we want to see them in the 2021 Riverfest Virtual Pet Parade!
Complete the registration form (link below) to submit your short video or photo of your fabulous pet in whatever costume you would like - you can even create a mini float to show them off in! Registration Deadline: Monday, May 31.
The photos and videos will be shared in an online Virtual Pet Parade on Sunday, June 6 on the Riverfest social media accounts for everyone to see and vote for their favorite entry. Prizes will be awarded to the top 3 People's Choice winners: 1st Place $50, 2nd Place $25, and 3rd Place $10.
See all Riverfest events happening this summer! And don't forget to make plans for the more traditional festival this fall.
Admission:

$5 per entry

Register Now
Days:

June 6, 2021

2021-06-06 2021-06-06 15:00:00 Riverfest Virtual Pet Parade <p>Grab your pet and get your crazy costumes ready. Whether you have a dog, cat, bird, lizard or anything in between - we want to see them in the 2021 Riverfest Virtual Pet Parade!</p> <p>Complete the registration form (link below) to submit your short video or photo of your fabulous pet in whatever costume you would like - you can even create a mini float to show them off in! <strong>Registration Deadline: Monday, May 31</strong>.</p> <p>The photos and videos will be shared in an online Virtual Pet Parade on Sunday, June 6 on the Riverfest social media accounts for everyone to see and vote for their favorite entry. Prizes will be awarded to the top 3 People's Choice winners: 1st Place $50, 2nd Place $25, and 3rd Place $10.</p> <p>See all <a title="Riverfest Summer Events" href="https://www.visitwichita.com/events/annual-events/riverfest/summer-riverfest/"><strong>Riverfest events</strong></a> happening this summer! And don't forget to make plans for the more <a title="Riverfest Fall Festival" href="https://www.visitwichita.com/events/annual-events/riverfest/fall-riverfest/" target="_blank"><strong>traditional festival this fall</strong></a>.</p> Wichita, KS America/Chicago
Back To Previous