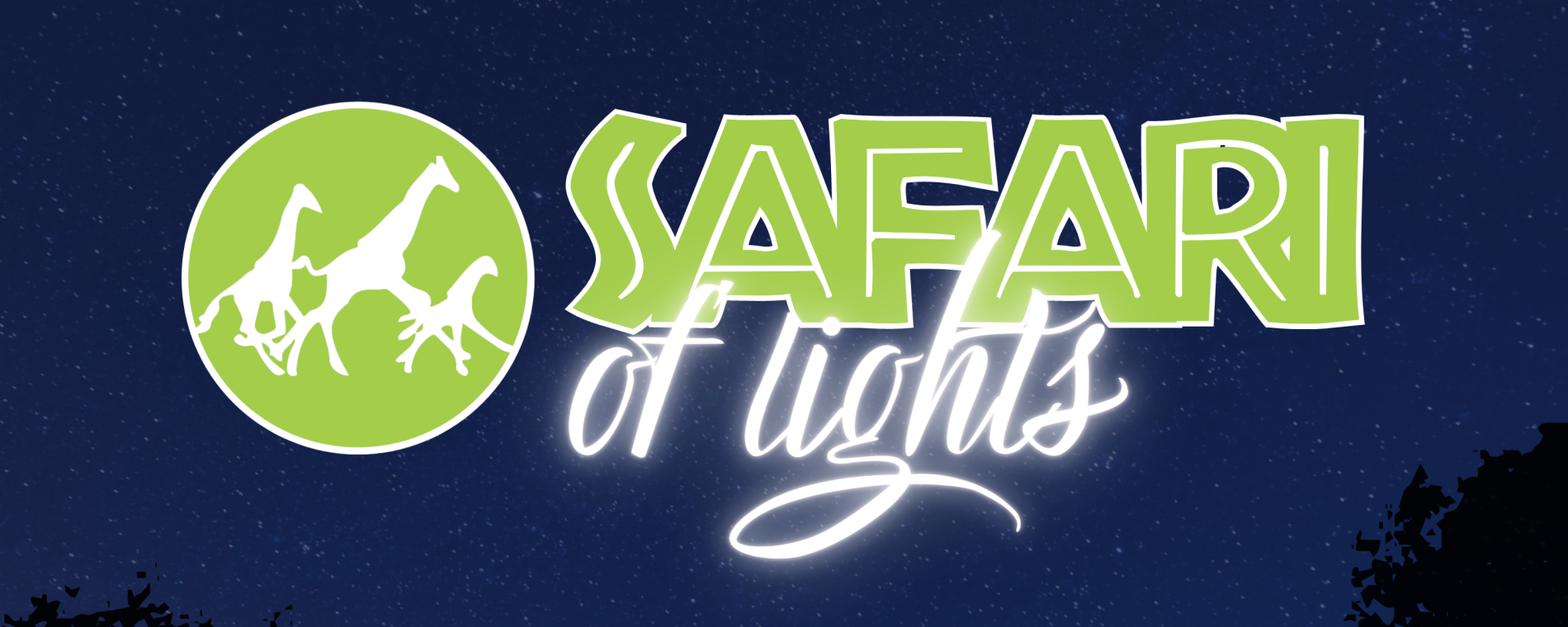 Back to Previous
Safari of Lights
Starting: 06:00 PM, December 9, 2022 | Tanganyika Wildlife Park
We invite you to our second annual Safari of Lights!
Set aside the things, or mountain of toys that will never be used this year – give your family the gift of a lifetime with everlasting memories at Tanganyika Wildlife Park.
*We will not be open on Christmas or Christmas Eve to allow our employees time with their families.
Admission:

Sun-Thur: $20 per car | Fri-Sat: $25 per car

Buy Tickets
Days:

12/4/2022, 12/5/2022, 12/6/2022, 12/7/2022, 12/8/2022, 12/9/2022, 12/10/2022, 12/11/2022, 12/12/2022, 12/13/2022, 12/14/2022, 12/15/2022, 12/16/2022, 12/17/2022, 12/18/2022, 12/19/2022, 12/20/2022, 12/21/2022, 12/22/2022, 12/23/2022, 12/26/2022, 12/27/2022, 12/28/2022, 12/29/2022, 12/30/2022, 1/1/2023

>

2022-12-09 2023-01-01 18:00:00 Safari of Lights <p class="MsoNormal" style="line-height: normal; background: white; text-align: left;" align="center"><span style="font-size: 10.0pt; font-family: 'Arial',sans-serif; mso-fareast-font-family: 'Times New Roman'; mso-bidi-font-family: 'Times New Roman'; color: #333333;">We invite you to our second annual Safari of Lights!</span></p> <p class="MsoNormal" style="line-height: normal; background: white; text-align: left;" align="center"><span style="font-size: 10.0pt; font-family: 'Arial',sans-serif; mso-fareast-font-family: 'Times New Roman'; mso-bidi-font-family: 'Times New Roman'; color: #333333;">Set aside the <em>things, </em>or mountain of toys that will never be used this year &#8211; give your family the gift of a lifetime with everlasting memories at Tanganyika Wildlife Park.</span></p> <p class="MsoNormal" style="line-height: normal; background: white; text-align: left;" align="center"><span style="font-size: 10.0pt; font-family: 'Arial',sans-serif; mso-fareast-font-family: 'Times New Roman'; mso-bidi-font-family: 'Times New Roman'; color: #333333;"><strong>*We will not be open on Christmas or Christmas Eve to allow our employees time with their families.</strong></span></p> 1000 S. Hawkins Lane Goddard, KS America/Chicago
Back To Previous