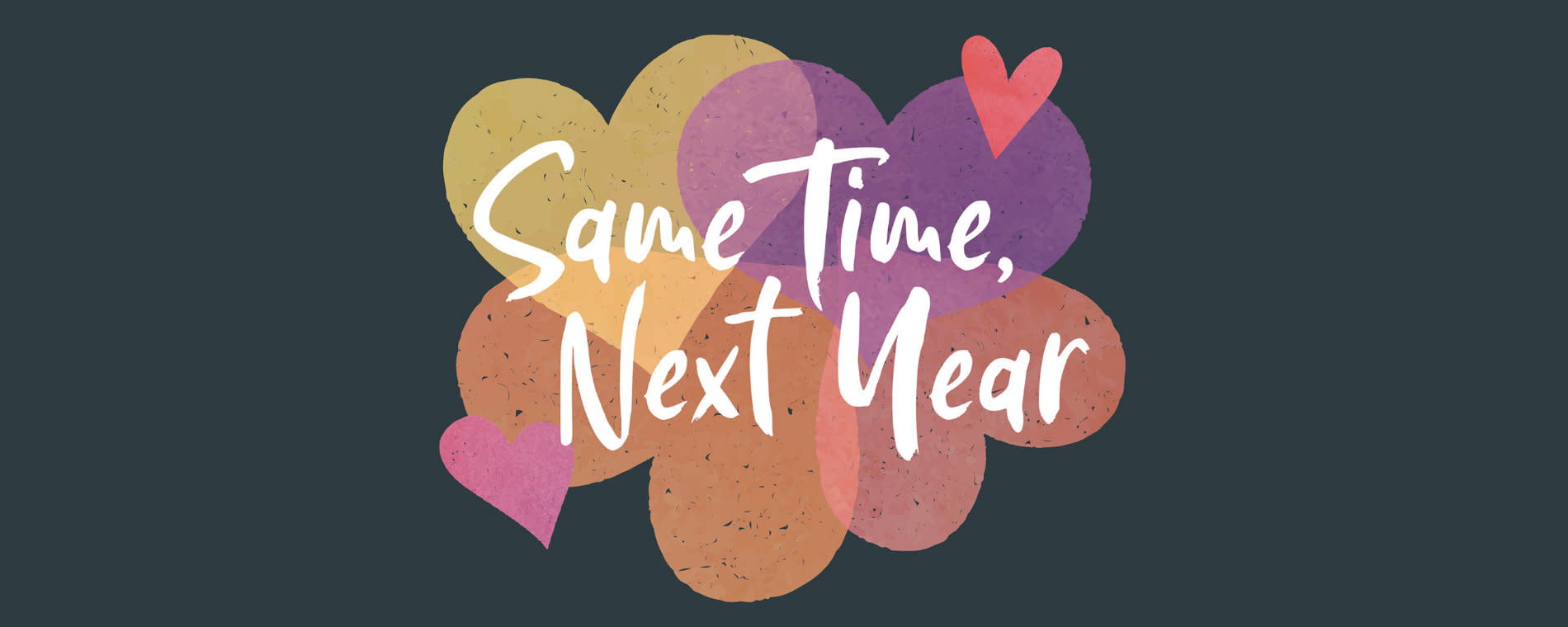 Back to Previous
Same Time, Next Year
Various Times, April 16, 2021 | Roxy's Downtown
This event has been postponed and will be moved to its new date once rescheduled.
Due to the inability to get the streaming rights for our April production, Roxy's Downtown has determined to postpone this show until we can seat more patrons inside the facility.
A Tony award nominee and Drama Desk winning play, the show chronicles a 24-year relationship between a New jersey accountant and an Oakland housewife as they develop an emotional intimacy deeper than one would expect from such a clandestine relationship. Made into a film with Alan Alda and Ellen Burstyn, this play has had incredible international success.
Thursdays-Saturdays - 8-10pm
Sundays - 2-4pm
Tickets
Seating is reserved and can only be booked by calling the box office at 316-265-4400. With limited seating due to social distancing measures in place, performances are selling out quickly, so get your tickets today! Seating chart and more info.
Admission:

$30

Recurrence:

Recurring weekly on Sunday, Thursday, Friday, Saturday

Days:

April 8, 2021 - April 25, 2021

2021-04-16 2021-04-25 Same Time, Next Year <p><em>Due to the inability to get the streaming rights for our April production, Roxy's Downtown has determined to postpone this show until we can seat more patrons inside the facility.</em></p> <p>A Tony award nominee and Drama Desk winning play, the show chronicles a 24-year relationship between a New jersey accountant and an Oakland housewife as they develop an emotional intimacy deeper than one would expect from such a clandestine relationship. Made into a film with Alan Alda and Ellen Burstyn, this play has had incredible international success.</p> <p>Thursdays-Saturdays - 8-10pm<br />Sundays - 2-4pm</p> <p><strong>Tickets<br /></strong>Seating is reserved and can <strong>only be booked by calling the box office</strong> at 316-265-4400. With limited seating due to social distancing measures in place, performances are selling out quickly, so get your tickets today! <a title="More info" href="https://www.roxysdowntown.com/tickets" rel="nofollow" target="_blank"><strong>Seating chart and more info</strong></a>.</p> 412 1/2 E. Douglas Wichita, KS America/Chicago
Back To Previous