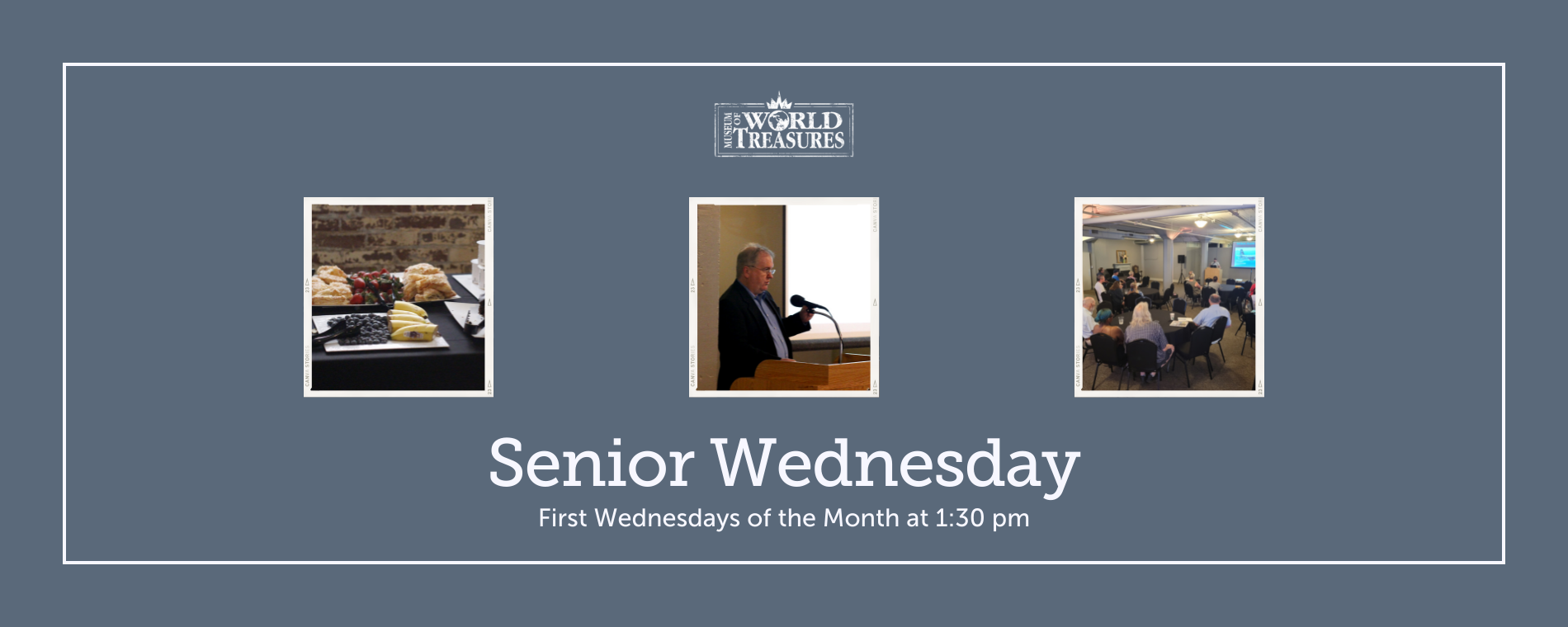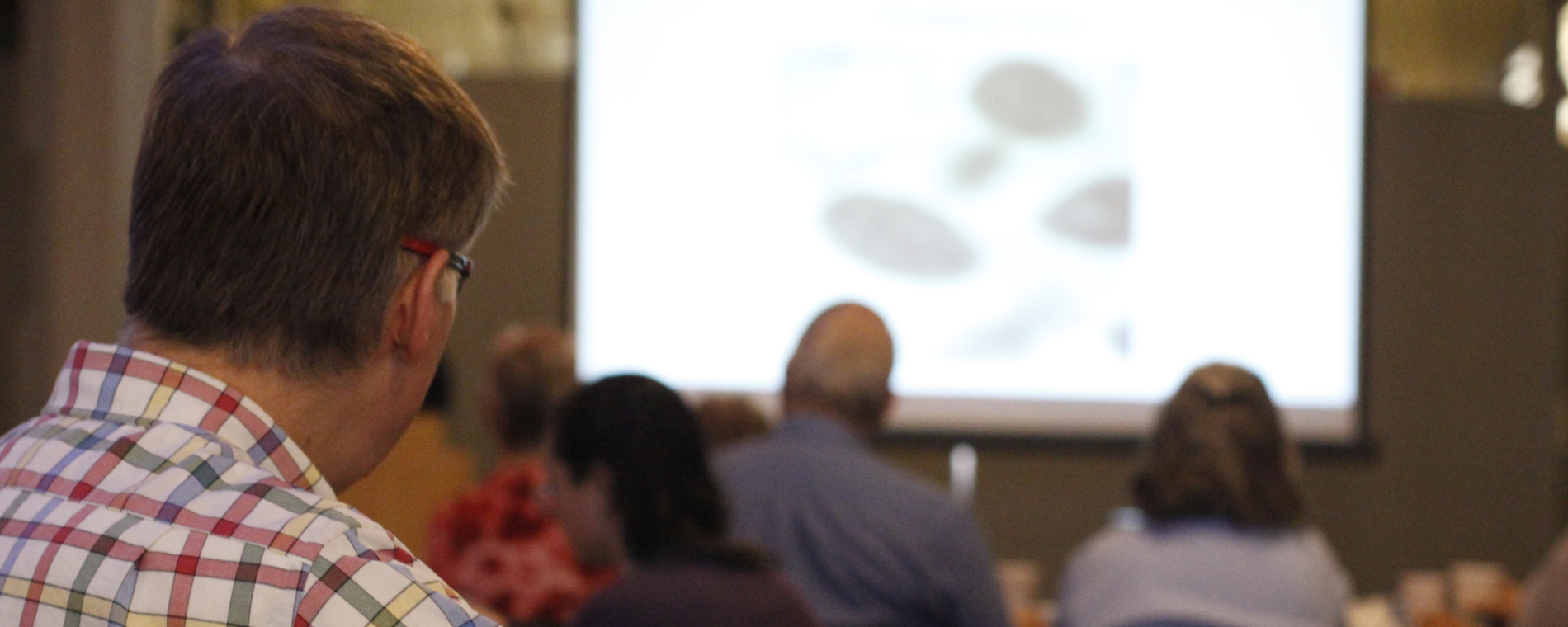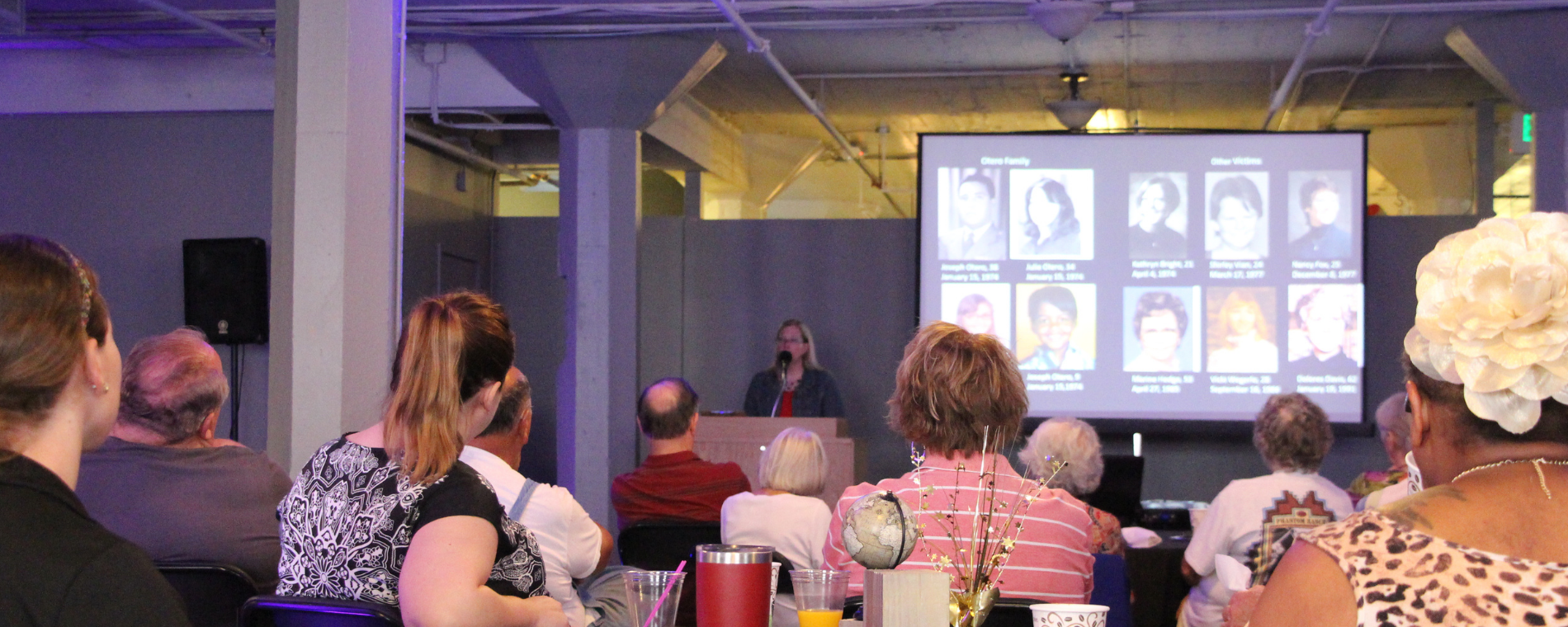 Senior Wednesday
From: 01:30 PM to 02:30 PM, October 4, 2023 | Museum of World Treasures
Senior Wednesdays are informational and entertaining sessions, designed for active seniors and offered by a collaboration of local institutions.
Museum of World Treasures covers the 1st Wednesday of the month at 1:30 p.m. while other organizations in Wichita cover other Wednesday time slots.
For Museum of World Treasures' Senior Wednesday, program fee is $4 +tax or free for Museum members. Light refreshments are provided during the talk.
Admission:

$4 +tax, Free for Museum Members

Recurrence:

Recurring monthly on the 1st Wednesday

Days:

January 4, 2023 - November 1, 2023

>

2023-10-04 2023-11-01 14:30:00 Senior Wednesday <p>Senior Wednesdays are informational and entertaining sessions, designed for active seniors and offered by a collaboration of local institutions.</p> <p>Museum of World Treasures covers the 1st Wednesday of the month at 1:30 p.m. while other organizations in Wichita cover other Wednesday time slots.</p> <p>For Museum of World Treasures' Senior Wednesday, program fee is $4 +tax or free for Museum members. Light refreshments are provided during the talk.</p> 835 E. First St. Wichita, KS America/Chicago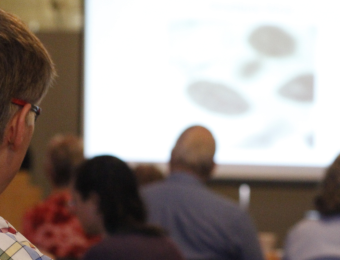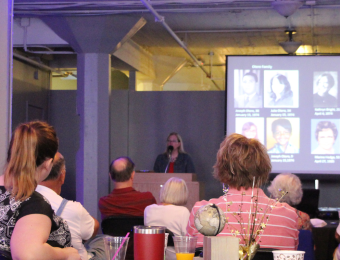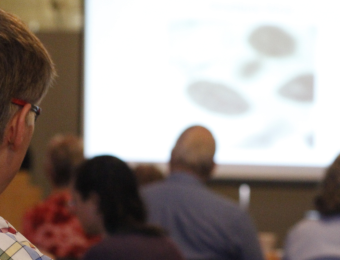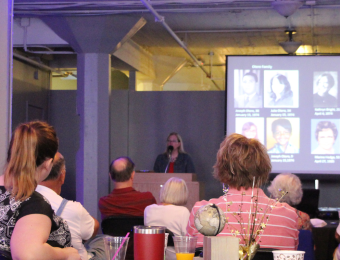 Back To Previous