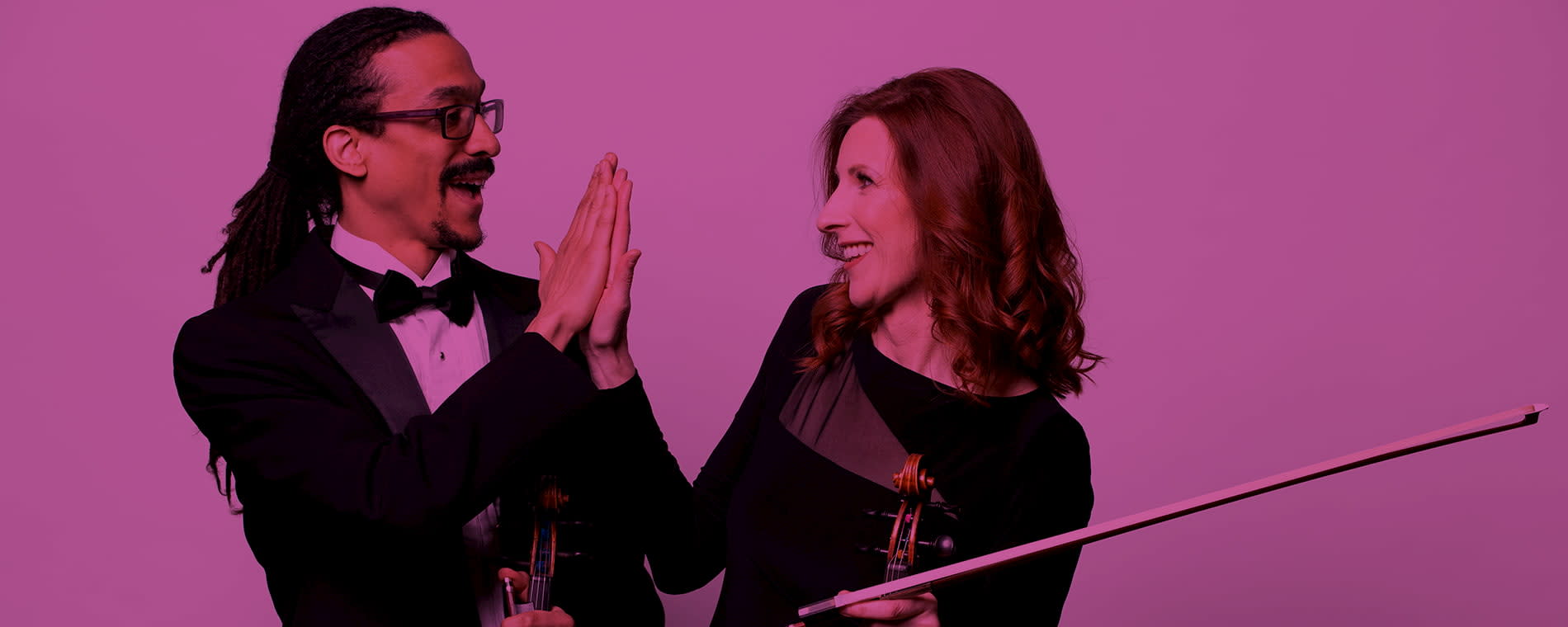 Back to Previous
Serenade for Joy
7:30pm October 24, 2020 | Century II Performing Arts & Convention Center
Hosted by Wichita Symphony Orchestra, featuring Wichita Symphony Strings.
Maestro Daniel Hege and the Wichita Symphony make a joyous return to the stage in a masked up, socially distanced performance! WSO Connect Members receive exclusive presale access and discounts.
MOZART Adagio and Fugue
WANG JIE Five Faces of Joy
GEORGE S. CLINTON Prairie Reminiscence (world premiere)
TCHAIKOVSKY Serenade for Strings
If you don't feel comfortable joining us in the Concert Hall but still want to enjoy the Wichita Symphony, become a WSO Connect member to enjoy performances from home! This performance will be available for on demand viewing to WSO Connect members for 30 days beginning Friday, October 30.
Admission:

$50

Days:

October 24, 2020

2020-10-24 2020-10-24 19:30:00 Serenade for Joy <p>Hosted by <strong><a title="Wichita Symphony Orchestra" href="https://www.visitwichita.com/listing/wichita-symphony-orchestra/27854/">Wichita Symphony Orchestra</a></strong>, featuring Wichita Symphony Strings.</p> <p>Maestro Daniel Hege and the Wichita Symphony make a joyous return to the stage in a masked up, socially distanced performance! WSO Connect Members receive exclusive presale access and discounts.</p> <p><strong>MOZART</strong> Adagio and Fugue<br /><strong>WANG JIE</strong> Five Faces of Joy<br /><strong>GEORGE S. CLINTON</strong> Prairie Reminiscence (world premiere)<br /><strong>TCHAIKOVSKY</strong> Serenade for Strings</p> <p><a title="Get Tickets" href="https://wso.secure.force.com/ticket/#/instances/a0F0y000016Er3FEAS" rel="nofollow" target="_blank"><strong>Get Tickets</strong></a></p> <p><em>If you don't feel comfortable joining us in the Concert Hall but still want to enjoy the Wichita Symphony, <a title="Become a Member" href="https://wichitasymphony.org/wsoconnect" rel="nofollow" target="_blank"><strong>become a WSO Connect member</strong></a> to enjoy performances from home! This performance will be available for on demand viewing to WSO Connect members for 30 days beginning Friday, October 30.</em></p> 225 W. Douglas Ave. Wichita, KS America/Chicago
Back To Previous