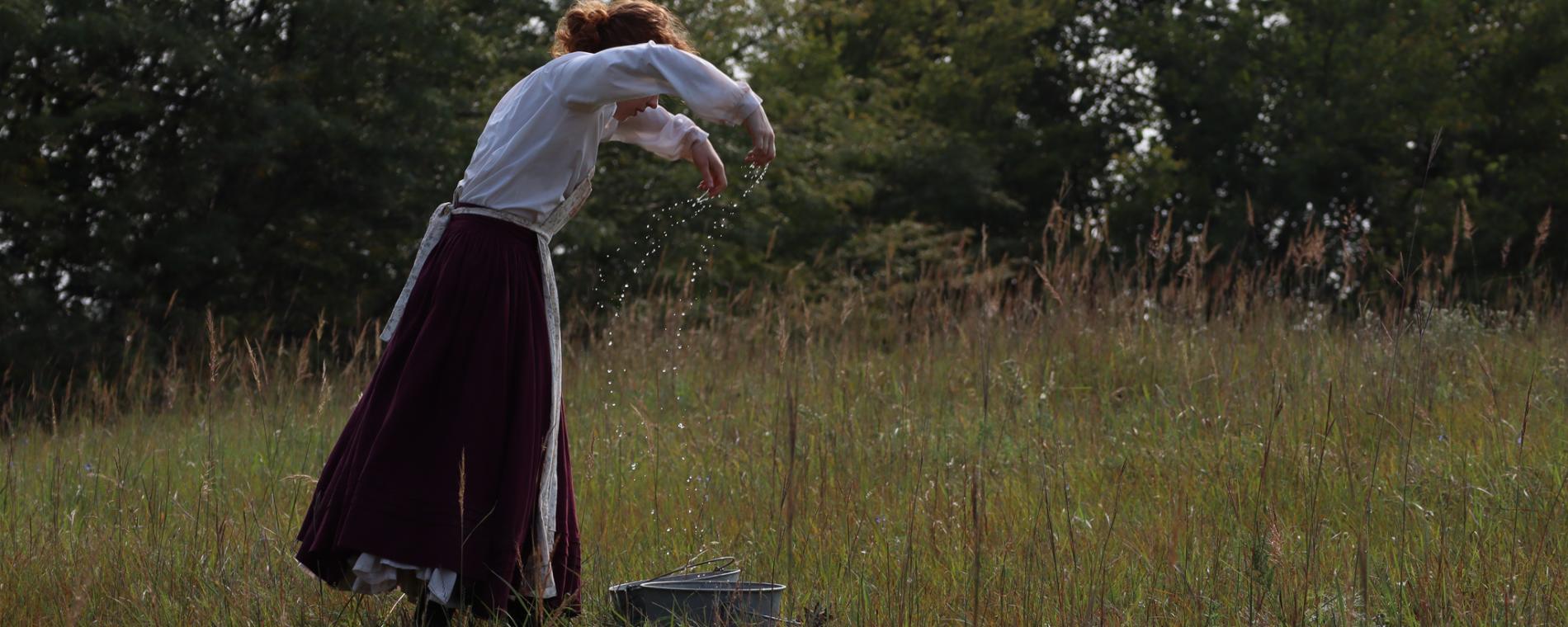 Back to Previous
She Moved the Prairie - Film Viewing and Artist Talk
6-7pm, May 18, 2021 | Mark Arts
Join choreographer and director Cheyla Clawson Chandler for a viewing of the sociocultural dance film "She Moved the Prairie." Segments of the film are currently being shown as part of The Space Between exhibition, curated by Armando Minjarez.
The movements in the film focus on patterns of work done by women on Kansas farms in the early 1900s. Chandler is an artist who creatively weaves together art, culture and history and contributes knowledge and scholarship across several fields of study including dance, film, history and agriculture.
An artist talk/conversation with Chandler will follow the screening of the 25-minute film in our Great Hall.
Admission:

Free - registration is required with limited space

Get Tickets
Days:

May 18, 2021

2021-05-18 2021-05-18 19:00:00 She Moved the Prairie - Film Viewing and Artist Talk <p>Join choreographer and director Cheyla Clawson Chandler for a viewing of the sociocultural dance film "She Moved the Prairie." Segments of the film are currently being shown as part of The Space Between exhibition, curated by Armando Minjarez.</p> <p>The movements in the film focus on patterns of work done by women on Kansas farms in the early 1900s. Chandler is an artist who creatively weaves together art, culture and history and contributes knowledge and scholarship across several fields of study including dance, film, history and agriculture.<br />An artist talk/conversation with Chandler will follow the screening of the 25-minute film in our Great Hall.</p> 1307 N. Rock Rd. Wichita, KS America/Chicago
Back To Previous