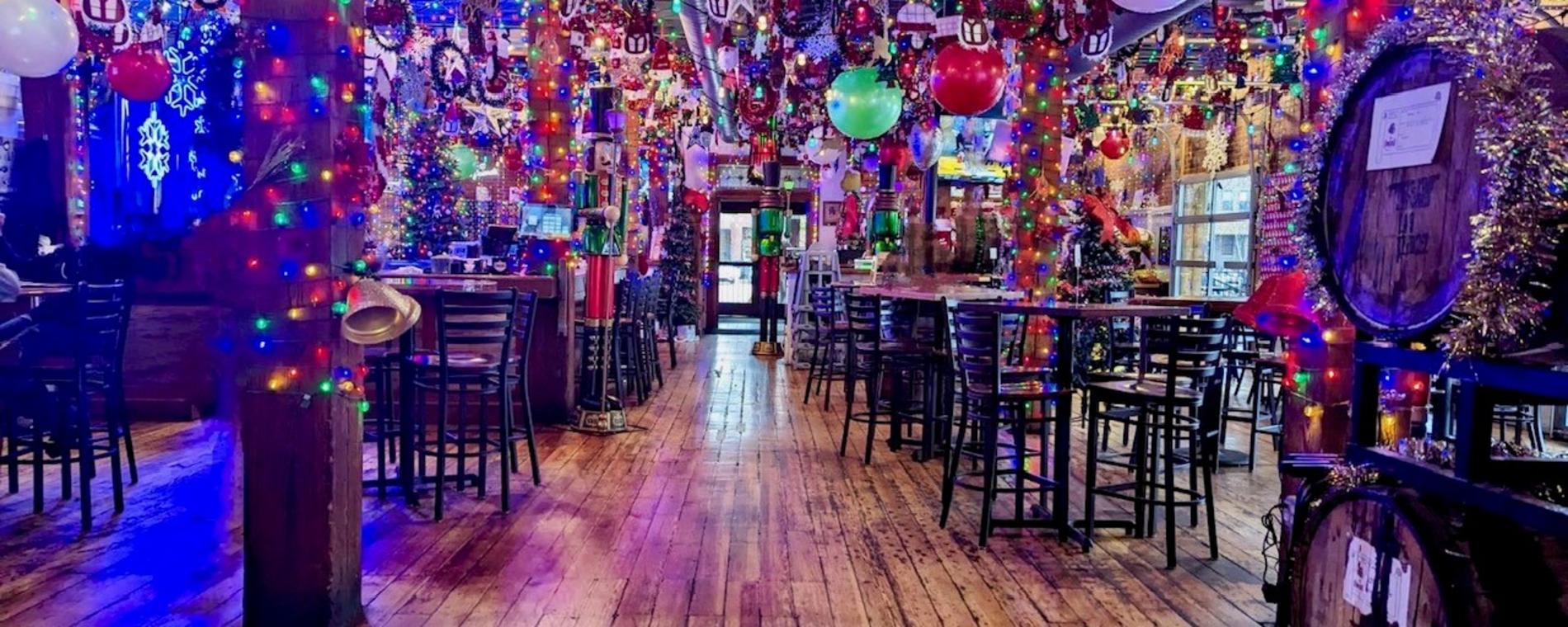 SnowGlobe ICT
December 4, 2023 | River City Brewing Co.
SnowGlobe ICT is a Christmas themed pop-up located at Wichita's original brewpub, River City Brewing Co.
With an insane amount of Christmas decorations and lights, the entire brewpub from inside to the enclosed outdoor patio will be transformed to make you feel as though you are eating and drinking inside an actual Christmas snow globe winter wonderland.
*Reservations will be for 90 minutes. Please note you will not be seated until your entire party has arrived.
Your 90 minutes begins at the time scheduled, not when you are seated so please be sure your guests arrive a little early.
We want you to enjoy the entire time here and not be rushed.
Recurrence:

Recurring daily

Days:

November 20, 2023 - December 31, 2023

>

2023-12-04 2023-12-31 SnowGlobe ICT <div class="xdj266r x11i5rnm xat24cr x1mh8g0r x1vvkbs"> <div class="gmail_default"> <p>SnowGlobe ICT is a Christmas themed pop-up located at Wichita's original brewpub, River City Brewing Co.</p> <p>With an insane amount of Christmas decorations and lights, the entire brewpub from inside to the enclosed outdoor patio will be transformed to make you feel as though you are eating and drinking inside an actual Christmas snow globe winter wonderland.</p> </div> <h3 class="gmail_default"><a href="https://rivercitybrewingco.com/snowglobeict/"><strong>Reserve your spot today!*</strong></a></h3> <p><em>*Reservations will be for 90 minutes. Please note you will not be seated until your entire party has arrived.<br>Your 90 minutes begins at the time scheduled, not when you are seated so please be sure your guests arrive a little early.<br>We want you to enjoy the entire time here and not be rushed.</em></p> </div> 150 N. Mosley St. Wichita, KS America/Chicago
Back To Previous