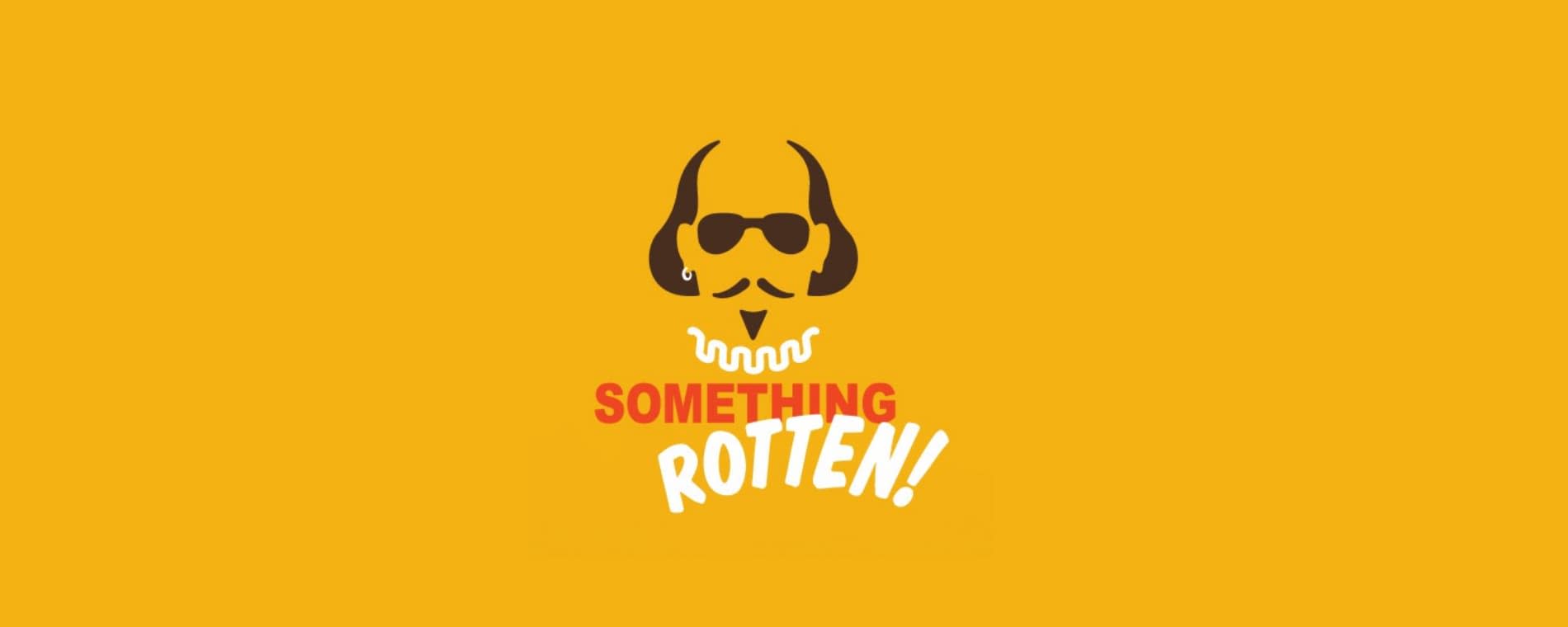 Back to Previous
Something Rotten
This event has been postponed and will be moved to its new date once rescheduled.
The dates for this event have already occurred, please check back again for new dates.
NOTE:
[...] we simply have no choice but to move the entire 2020 season ahead to 2021. - Music Theatre Wichita on Facebook
This particular comedic performance is new to Music Theatre Wichita and takes place back in the times of Shakespeare. Two playwright brothers are trying to outdoor William Shakespeare by writing his next big hit before he does. In the process, they consult the nephew of Nostradamus and end up inviting the world's first Broadway musical.
A treat comes with this performance - artistic director, Wayne Bryan will be performing on stage for the first time since 2009. 
Show Times
Wed & Thur - 7:30p
Fri - 8:00p
Sat - 2:00p & 8:00p
Sun - 2:00p & 7:00p
*This event was originally scheduled for 7/8-7/12/20*
Admission:

$25-72

Recurrence:

Recurring daily

Days:

July 8, 2020 - July 12, 2020

Something Rotten <p><strong>NOTE:</strong><br /><em>[...] we simply have no choice but to move the entire 2020 season ahead to 2021.</em> - <a title="Notice" href="https://www.facebook.com/MTWichita/posts/10158379141345127" rel="nofollow" target="_blank"><strong>Music Theatre Wichita on Facebook</strong></a></p> <p>This particular comedic performance is new to Music Theatre Wichita and takes place back in the times of Shakespeare. Two playwright brothers are trying to outdoor William Shakespeare by writing his next big hit before he does. In the process, they consult the nephew of Nostradamus and end up inviting the world's first Broadway musical.</p> <p>A treat comes with this performance - artistic director, Wayne Bryan will be performing on stage for the first time since 2009. </p> <p><span style="text-decoration: underline;"><strong>Show Times</strong></span><br />Wed &amp; Thur - 7:30p<br />Fri - 8:00p<br />Sat - 2:00p &amp; 8:00p<br />Sun - 2:00p &amp; 7:00p</p> <p><a title="Get Tickets" href="https://mtwichita.org/shows_tickets/ticket_information" rel="nofollow" target="_blank"><strong>Get Tickets</strong></a></p> <p>*This event was originally scheduled for 7/8-7/12/20*</p> America/Chicago
Back To Previous