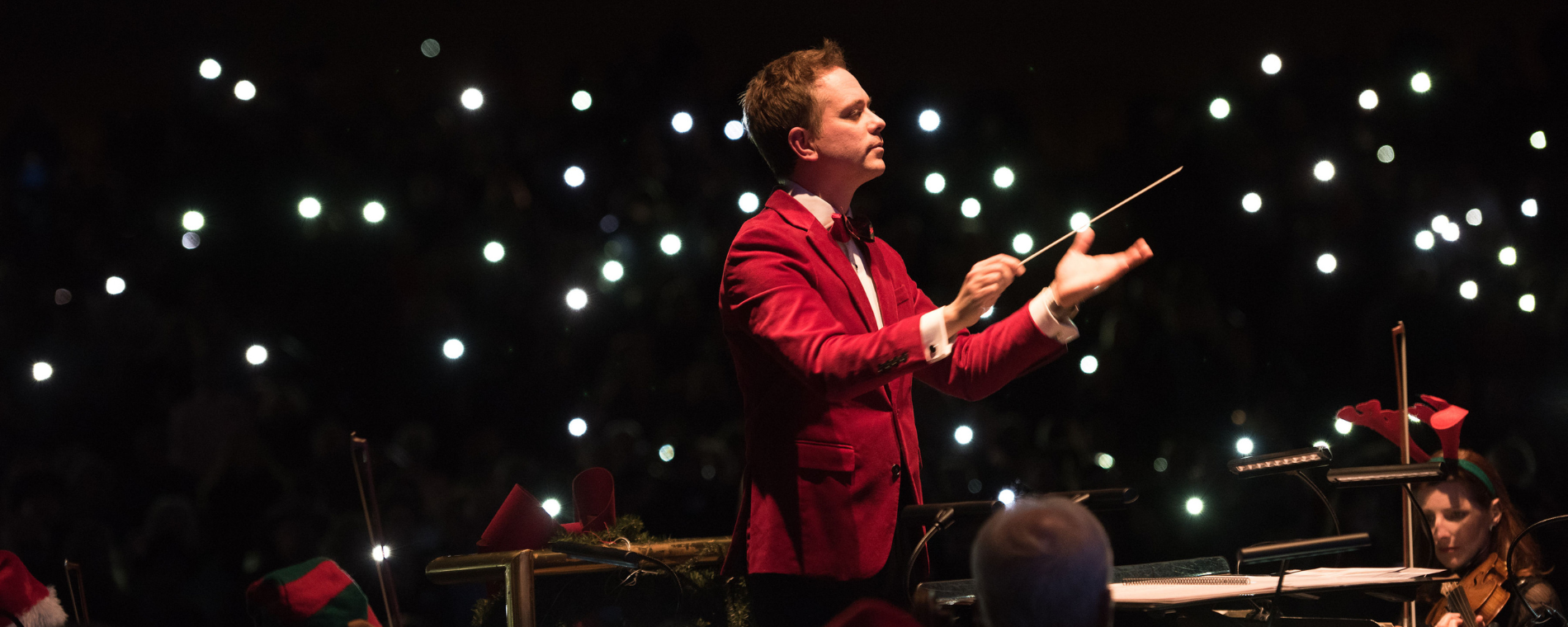 Spirit of the Season Free Family Holiday Concert
From: 07:30 PM to 08:30 PM, December 12, 2023 | Century II Performing Arts & Convention Center
Grab your loved ones and take a sleigh ride down to Century II Convention Hall for the return of Spirit of the Season: Free Family Holiday Concert. This concert is the Wichita Symphony's gift to the community, sponsored by our friends at Spirit AeroSystems.
Celebrate the season at this one-hour concert filled with your favorite Christmas carols and holiday hits performed by your Wichita Symphony.
Canned food donations for the Kansas Food Bank will be accepted, as well as cash donations for the Wichita Symphony's education programs.
Please note, while this concert is free, a ticket is still required for admission due to seating capacity.
A HOLIDAY CONCERT FEATURING
Daniel Hege, Music Director & Conductor
Butler Community College Concert Choir
Matthew Udland, Choir Director
Wichita Symphony Youth Orchestras Ensemble
Eric Crawford, WSYO Conductor
Admission:

Free!

Days:

December 12, 2023

>

2023-12-12 2023-12-12 20:30:00 Spirit of the Season Free Family Holiday Concert <p>Grab your loved ones and take a sleigh ride down to Century II Convention Hall for the return of Spirit of the Season: Free Family Holiday Concert. This concert is the Wichita Symphony's gift to the community, sponsored by our friends at Spirit AeroSystems.</p> <p>Celebrate the season at this one-hour concert filled with your favorite Christmas carols and holiday hits performed by your Wichita Symphony.</p> <p>Canned food donations for the Kansas Food Bank will be accepted, as well as cash donations for the Wichita Symphony's education programs.</p> <p><em>Please note, while this concert is free, a ticket is still required for admission due to seating capacity.</em></p> <p><strong>A HOLIDAY CONCERT FEATURING</strong></p> <p><em>Daniel Hege, Music Director &amp; Conductor<br>Butler Community College Concert Choir<br>Matthew Udland, Choir Director<br>Wichita Symphony Youth Orchestras Ensemble<br>Eric Crawford, WSYO Conductor</em></p> 225 W. Douglas, Ste. 207 Wichita, KS America/Chicago
Back To Previous