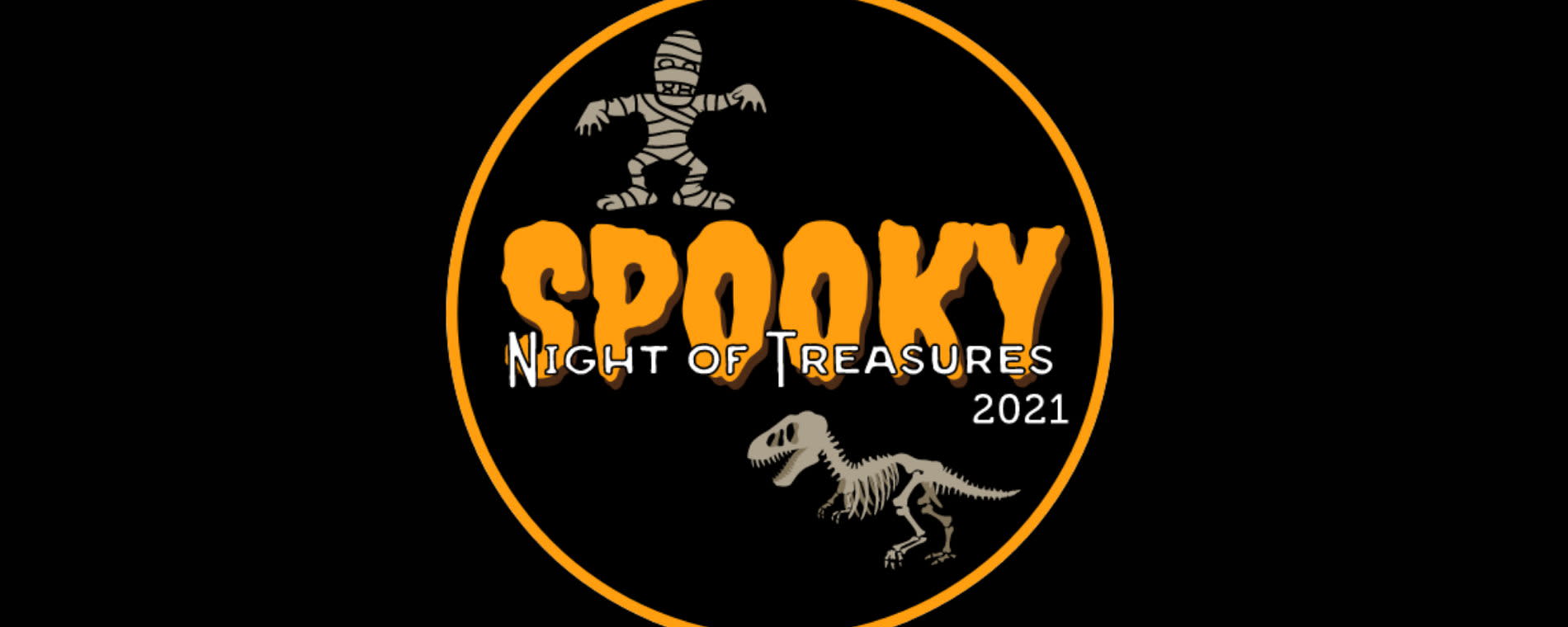 Back to Previous
Spooky Night of Treasures
Various Time Slots, October 28, 2021 | Museum of World Treasures
This Halloween take a walk through haunted history at our Spooky Night of Treasures! Guests will receive a 60 to 90 minute haunted tour of the transformed Museum with spooky storytelling performances. Complete with n open bar, raffle prizes, local treats, and entertainment, this is our 2nd annual Fall Fundraiser that will be sure to bring a thrilling experience to adults of all ages!
Following your tour, enjoy local treats and entertainment plus an open bar with a spooky themed cocktail!
Tickets will sell out fast, so be ready! Tickets go on sale to the public at 10:00am on October 8th. Tickets will also be available for pre-sale as a premium service for Members only from October 1st through the 7th, so become a member today!
Admission:

$30 Individual tickets, $45 VIP Individual tickets, $150 Group tickets (up to 6 people); Tickets will be on sale BY PHONE ONLY! Call 316-263-1311

Recurrence:

Recurring daily

Days:

October 28, 2021 - October 29, 2021

2021-10-28 2021-10-29 23:00:00 Spooky Night of Treasures <p>This Halloween take a walk through haunted history at our Spooky Night of Treasures! Guests will receive a 60 to 90 minute haunted tour of the transformed Museum with spooky storytelling performances. Complete with n open bar, raffle prizes, local treats, and entertainment, this is our 2nd annual Fall Fundraiser that will be sure to bring a thrilling experience to adults of all ages!</p> <p>Following your tour, enjoy local treats and entertainment plus an open bar with a spooky themed cocktail!</p> <p>Tickets will sell out fast, so be ready! Tickets go on sale to the public at 10:00am on October 8th. Tickets will also be available for pre-sale as a premium service for Members only from October 1st through the 7th, so become a member today!</p> 835 E. First St. N Wichita, KS America/Chicago
Back To Previous