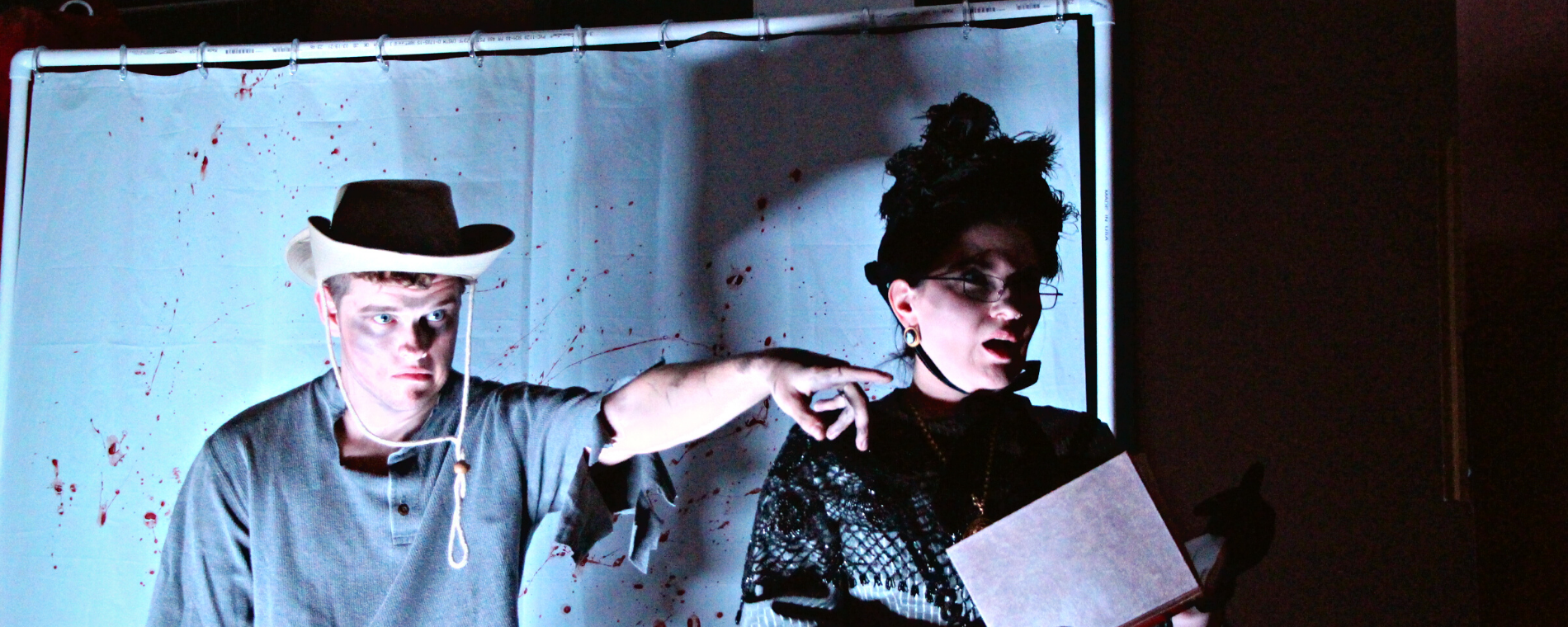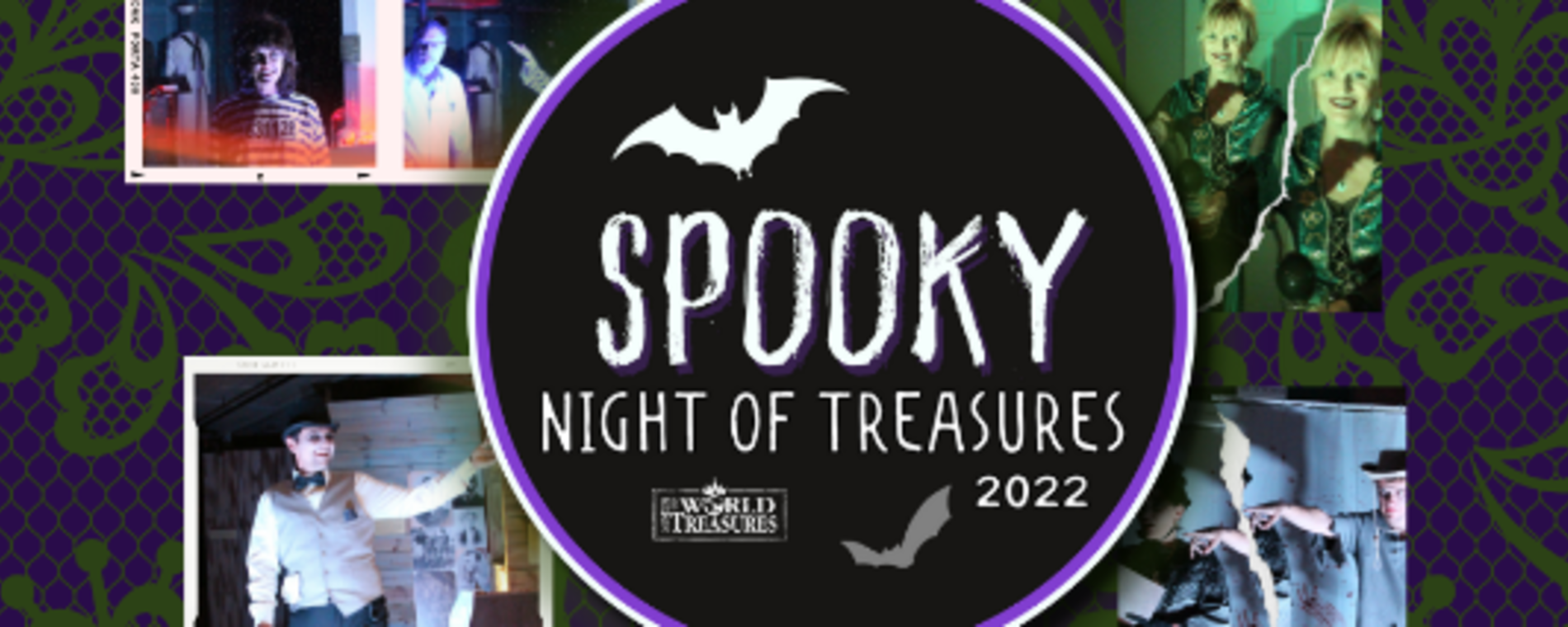 Back to Previous
Spooky Night of Treasures
From: 06:00 PM to 10:00 PM, October 28, 2022 | Museum of World Treasures
The Museum of World Treasures invites you to join us in celebrating our beautifully dark and mysterious world in a fun and spooky way!
Begin your night with a self-guided haunted tour through the Museum with surprises around every corner! Followed by a Halloween-themed party in our event space with activities, including:
Open Bar with a Fiery Featured Cocktail!
Appetizer & Dessert Buffett
Silent Auction & Prizes
Musical Entertainment
Photo Booth
And a Black Light Party Room!
Purchase tickets for this Spooktacular event beginning Tuesday, October 4th. Limited spots are available, so buy your tickets ASAP!
Choose from one of three time blocks to begin your adventure:
6:00 p.m.
6:30 p.m.
7:00 p.m.
Groups of up to 10 people will be allowed in every 10 minutes during your designated time block, so you may experience a short wait.
Admission:

$50

Buy Tickets
Days:

October 28, 2022

>

2022-10-28 2022-10-28 22:00:00 Spooky Night of Treasures <p>The Museum of World Treasures invites you to join us in celebrating our beautifully dark and mysterious world in a fun and spooky way!</p> <p>Begin your night with a self-guided haunted tour through the Museum with surprises around every corner! Followed by a Halloween-themed party in our event space with activities, including:</p> <ul> <li>Open Bar with a Fiery Featured Cocktail!</li> <li>Appetizer &amp; Dessert Buffett</li> <li>Silent Auction &amp; Prizes</li> <li>Musical Entertainment</li> <li>Photo Booth</li> <li><em>And a Black Light Party Room!</em></li> </ul> <p>Purchase tickets for this Spooktacular event beginning Tuesday, October 4th. Limited spots are available, so buy your tickets ASAP!</p> <p>Choose from one of three time blocks to begin your adventure:</p> <ul> <li>6:00 p.m.</li> <li>6:30 p.m.</li> <li>7:00 p.m.</li> </ul> <p>Groups of up to 10 people will be allowed in every 10 minutes during your designated time block, so you may experience a short wait.</p> 835 E. First St. N Wichita, KS America/Chicago
Back To Previous