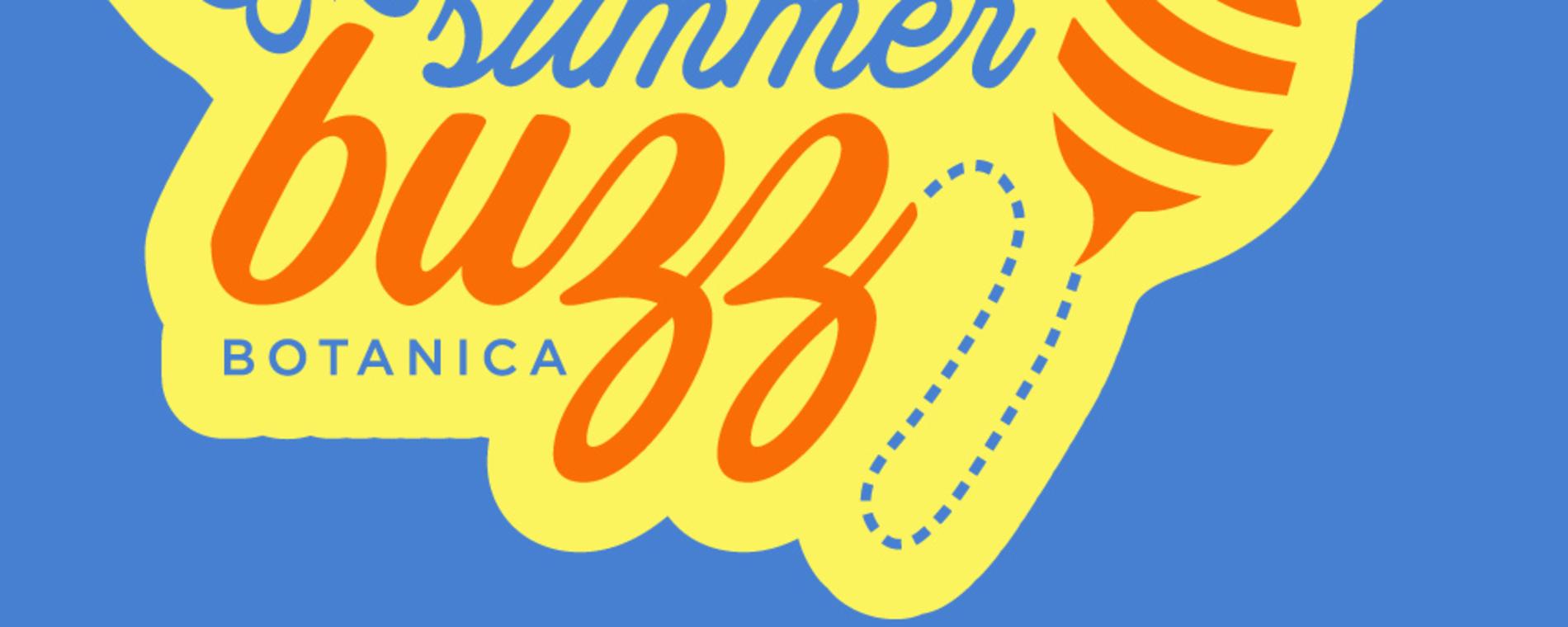 Back to Previous
Summer Buzz
From: 10:00 AM to 04:00 PM, June 25, 2022 | Botanica Wichita
A botanical bonanza! 

Bring out the family for a fun-filled day celebrating Bees, Butterflies and all things summer! Summer Buzz is from 10 a.m. - 4 p.m. on 

Special cctivities led by Great Plains Nature Center, The Red Cross, R & J Bee Rescue, Riverside Music Together, Flow Foundry and more!
60-foot inflatable obstacle course
Zorbes Inflatable Orbs Race Track
Yard Games
Party Music all day with The Dance Man DJ Ronnie Choy
Fun Butterfly & Bee Themed Crafts
Giant Community Sidewalk Chalk Mural
Close Up Magical Performances by Discord Illusions
Face Painting
Honey Tasting Stations
Food Trucks – Hot 2 Trot, Noble House and more
Plus all of your usual favorites: Troll Hill, Carousel Rides, Washed Ashore Art to Save the Sea Exhibit and the Botanica Beach!
*All guests, including members, must pre-purchase tickets and reserve their timeslot in advance. No tickets will be sold at the door.
Admission:

Adults $12, Members $9 Must pre-purchase tickets

Days:

June 25, 2022

2022-06-25 2022-06-25 16:00:00 Summer Buzz <p>A botanical bonanza! <br /> <br /> Bring out the family for a fun-filled day celebrating Bees, Butterflies and all things summer! Summer Buzz is from 10 a.m. - 4 p.m. on <br /> <br /> Special cctivities led by Great Plains Nature Center, The Red Cross, R &amp; J Bee Rescue, Riverside Music Together, Flow Foundry and more!</p> <ul> <li>60-foot inflatable obstacle course</li> <li>Zorbes Inflatable Orbs Race Track</li> <li>Yard Games</li> <li>Party Music all day with The Dance Man DJ Ronnie Choy</li> <li>Fun Butterfly &amp; Bee Themed Crafts</li> <li>Giant Community Sidewalk Chalk Mural</li> <li>Close Up Magical Performances by Discord Illusions</li> <li>Face Painting</li> <li>Honey Tasting Stations</li> <li>Food Trucks &#8211; Hot 2 Trot, Noble House and more</li> </ul> <p>Plus all of your usual favorites: Troll Hill, Carousel Rides, Washed Ashore Art to Save the Sea Exhibit and the Botanica Beach!</p> <p>*All guests, including members, must pre-purchase tickets and reserve their timeslot in advance. No tickets will be sold at the door.</p> 701 N. Amidon Wichita, KS America/Chicago
Back To Previous