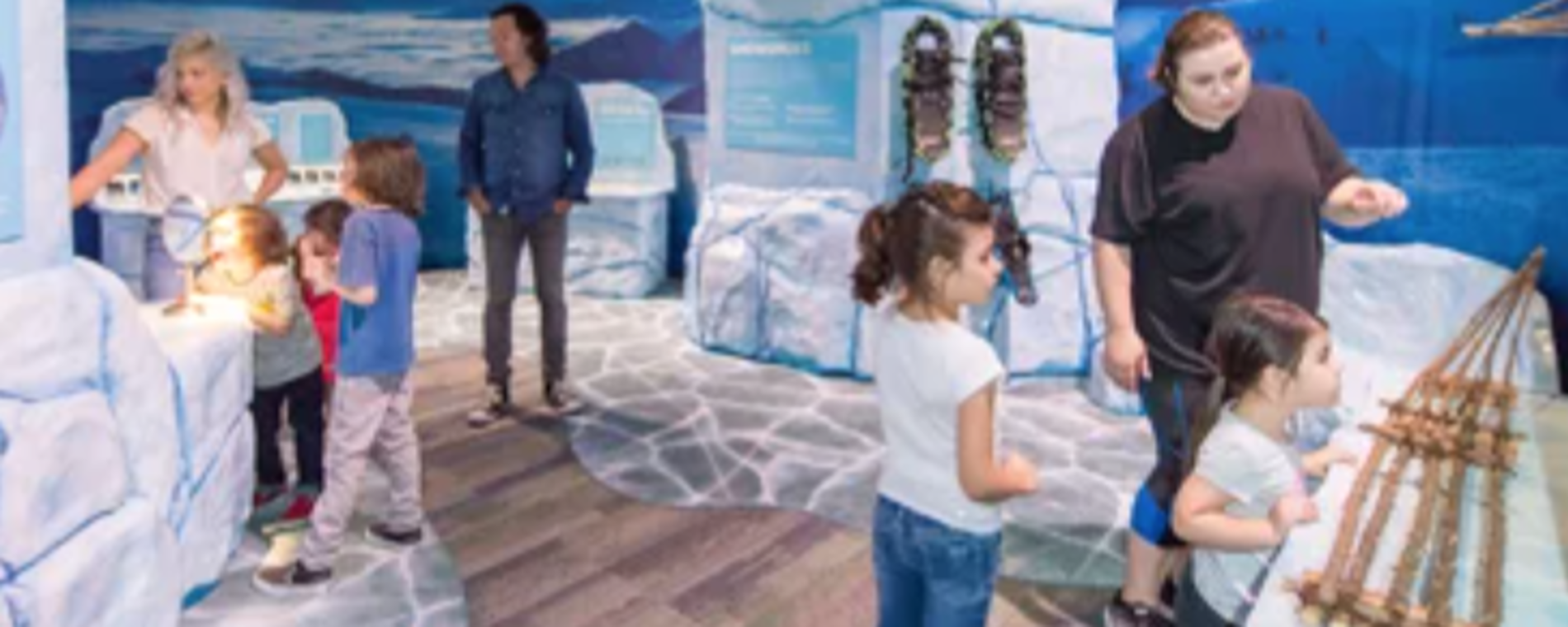 Back to Previous
Survival - Are You Prepared?
10am-5pm, January 26, 2022 | Exploration Place
Adventure, fun, and science collide. Survival: The Exhibition invites you on an exhilarating, heart-pumping, and daring journey of bravery and brains. Experience the thrill of exploration, gain an appreciation for the wonders of nature, and prepare for the unexpected—all within an interactive, informative, and safe space.
Survival: The Exhibition transports guests of all ages to the world's most breathtaking scenery and awe-inspiring locales asking them the question: how can humans survive here? From the rainforest to the high mountains, from the extreme cold to the temperate forest, Survival: The Exhibition combines STEM concepts with hands-on challenges to empower you with the skills, know-how, and confidence to survive any scenario.
Investigate, collaborate, problem-solve, play, build, collect, and climb your way to becoming the ultimate survival expert! 
Survival will be showing at Exploration Place January 21 through April 24, 2022, and is suitable for all ages.
Museum Hours
Daily: 10am-5pm (Thursdays open until 8pm)
Admission:

Regular museum admission ($8-$11.50 plus tax); free for members

Buy Tickets
Recurrence:

Recurring daily

Days:

January 21, 2022 - April 24, 2022

2022-01-26 2022-04-24 10:00:00 Survival - Are You Prepared? <p>Adventure, fun, and science collide. <em>Survival: The Exhibition</em> invites you on an exhilarating, heart-pumping, and daring journey of bravery and brains. Experience the thrill of exploration, gain an appreciation for the wonders of nature, and prepare for the unexpected—all within an interactive, informative, and safe space.</p> <p><em>Survival: The Exhibition</em> transports guests of all ages to the world's most breathtaking scenery and awe-inspiring locales asking them the question: how can humans survive here? From the rainforest to the high mountains, from the extreme cold to the temperate forest, <em>Survival: The Exhibition </em>combines STEM concepts with hands-on challenges to empower you with the skills, know-how, and confidence to survive any scenario.</p> <p>Investigate, collaborate, problem-solve, play, build, collect, and climb your way to becoming the ultimate survival expert! </p> <p><em>Survival will be showing at Exploration Place January 21 through April 24, 2022, and is suitable for all ages.</em></p> <p><strong>Museum Hours</strong><br />Daily: 10am-5pm (Thursdays open until 8pm)</p> 300 N McLean Blvd. Wichita, KS America/Chicago
Back To Previous