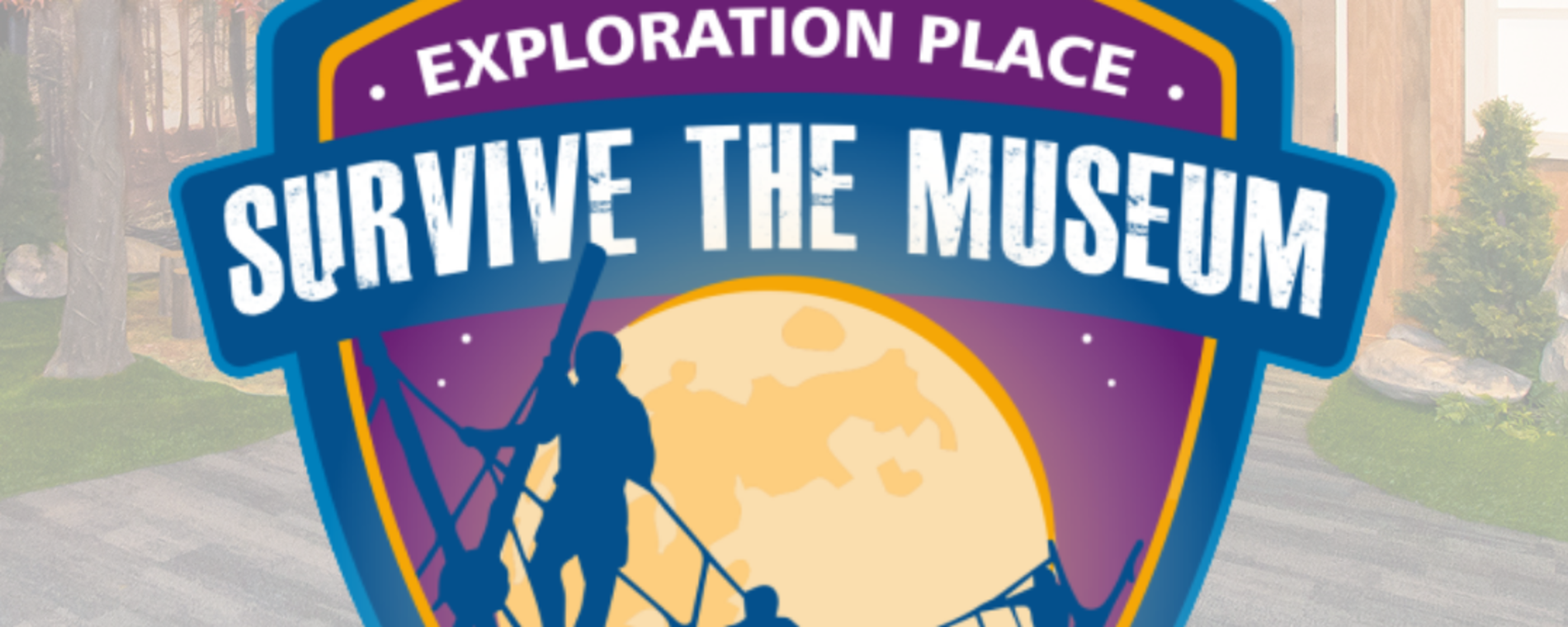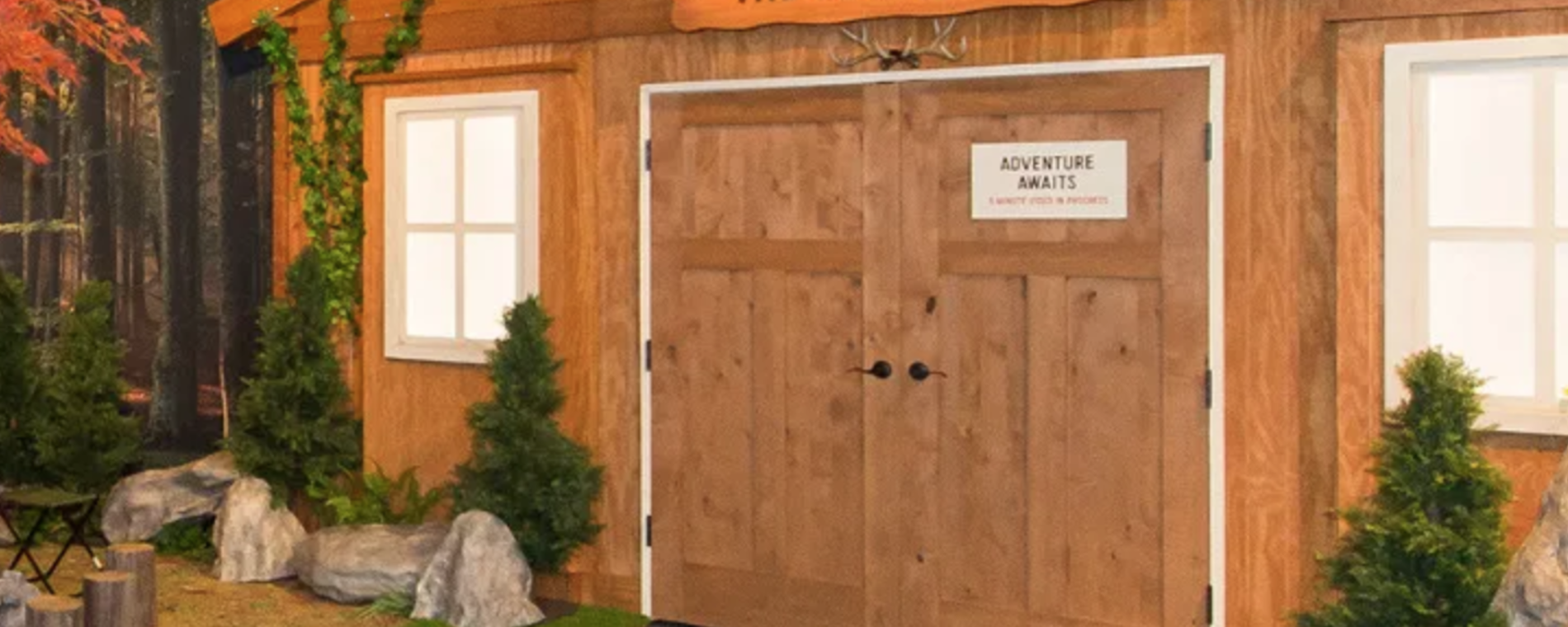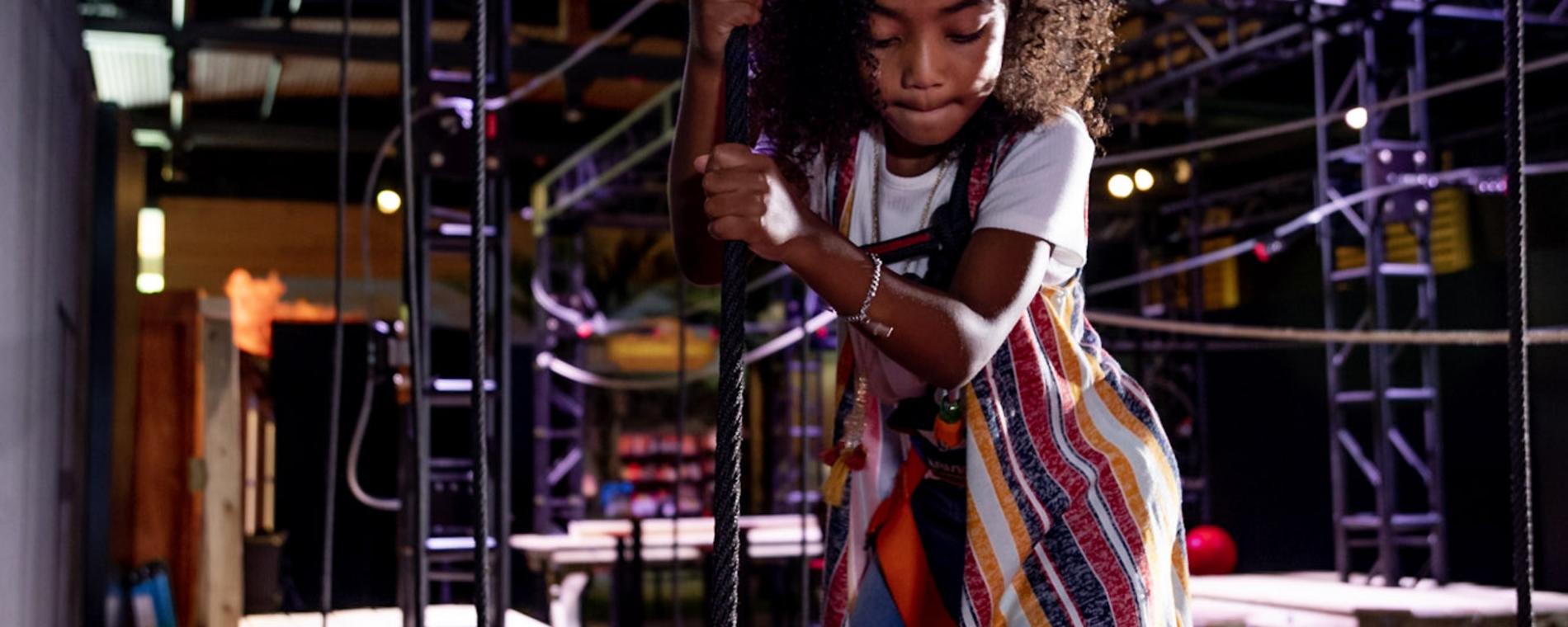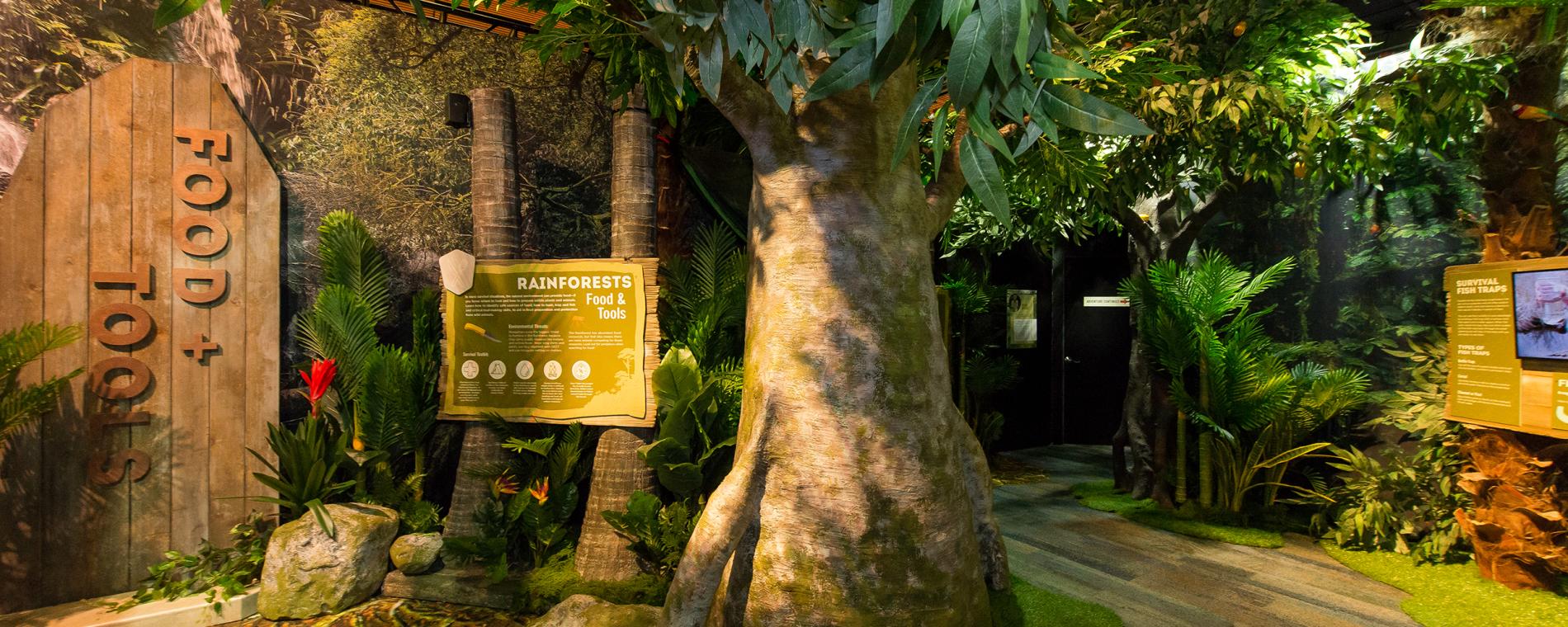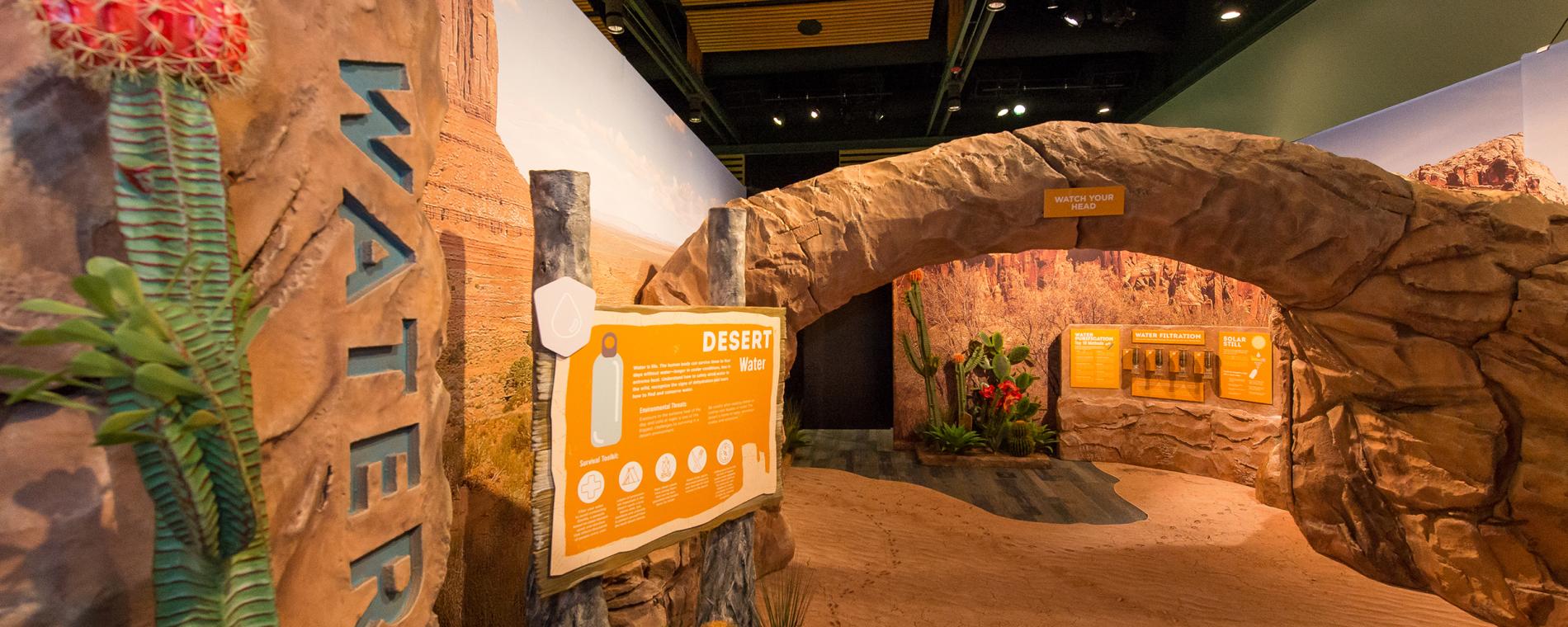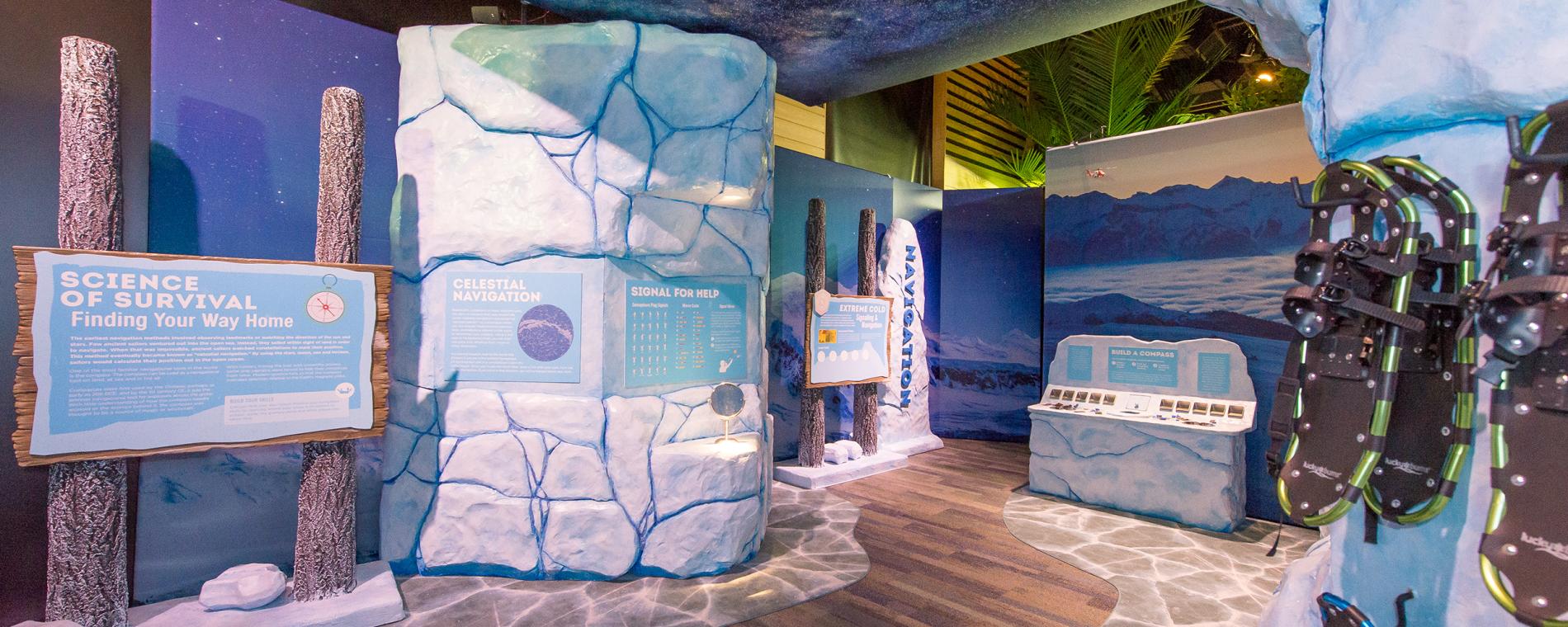 Back to Previous
Survive the Museum - Overnight Experience
From: 07:00 PM to 08:00 AM, February 18, 2022 | Exploration Place
Ever wonder what it would be like to spend a night at the museum? Join us for an overnight adventure!
Are you ready? Are you prepared? Adventure awaits. Survival: The Exhibition transports guests to the world's most awe-inspiring locales and asks the question: How can humans survive here? From the rain forest to the high mountains, from the extreme cold to the temperate forest, visitors will take on the elements and "camp out" at Exploration Place for an overnight adventure.
Come prepared with your overnight gear to sleep in the Where Kids Rule gallery, enjoy time in the new area Survival: The Exhibition, explore the full museum of exhibits and hands-on learning displays, participate in guided survival skill activities, tackle the Adventure Zone low ropes course, munch on tasty snacks and wrap up the evening with a dome show.
This event is best suited for children 8 years old and above. Each date will be limited to 50 attendees. [Event Tips & Info]
All children 17 and under must be accompanied by an adult during the entire event. One adult may chaperone up to three children. Each child and adult in your group must purchase a ticket. 
 What to Expect
Explore the museum exhibits, after hours!
Dedicated time in the Adventure Zone (see pics for an example set up)
Guided activities with the EP education staff

Recycled Rope: Use recycled materials to weave rope. Then test your creation's strength with a series of challenges.
Shelter Challenge: Team up to stay dry! Create a water resistant shelter against the clock while competing with other survivalists.

Watch a show in the dome theater
Set up camp and sleep in the exhibits. Who's always dreamed of sleeping at the base of a castle?
Snacks in the evening, breakfast in the morning
The EP Snack Bar will be open late into the evening
Exclusive access to the Explore Store
And more!
Admission:

$50, 15% off for EP members

Get Tickets
Days:

1/21/2022, 2/18/2022, 3/18/2022

2022-02-18 2022-03-18 08:00:00 Survive the Museum - Overnight Experience <p>Ever wonder what it would be like to spend a night at the museum? Join us for an overnight adventure!</p> <p>Are you ready? Are you prepared? Adventure awaits. <em>Survival: The Exhibition</em> transports guests to the world's most awe-inspiring locales and asks the question: How can humans survive here? From the rain forest to the high mountains, from the extreme cold to the temperate forest, visitors will take on the elements and "camp out" at Exploration Place for an overnight adventure.</p> <p>Come prepared with your overnight gear to sleep in the <em>Where Kids Rule</em> gallery, enjoy time in the new area <em>Survival: The Exhibition</em>, explore the full museum of exhibits and hands-on learning displays, participate in guided survival skill activities, tackle the Adventure Zone low ropes course, munch on tasty snacks and wrap up the evening with a dome show.</p> <p>This event is best suited for children 8 years old and above. Each date will be limited to 50 attendees. <a href="https://exploration.org/wp-content/uploads/2021/12/Survive-the-Museum-Tips-and-Info-1.pdf" target="_blank">[Event Tips &amp; Info]</a></p> <p><strong>All children 17 and under must be accompanied by an adult during the entire event. One adult may chaperone up to three children. Each child and adult in your group must purchase a ticket. </strong></p> <p> <strong>What to Expect</strong></p> <ul> <li> <ul> <li>Explore the museum exhibits, after hours!</li> <li>Dedicated time in the Adventure Zone (see pics for an <em>example</em> set up)</li> <li>Guided activities with the EP education staff <ul> <li>Recycled Rope: Use recycled materials to weave rope. Then test your creation's strength with a series of challenges.</li> <li>Shelter Challenge: Team up to stay dry! Create a water resistant shelter against the clock while competing with other survivalists.</li> </ul> </li> <li>Watch a show in the dome theater</li> <li>Set up camp and sleep in the exhibits. Who's always dreamed of sleeping at the base of a castle?</li> <li>Snacks in the evening, breakfast in the morning</li> <li>The EP Snack Bar will be open late into the evening</li> <li>Exclusive access to the Explore Store</li> <li>And more!</li> </ul> </li> </ul> 300 N McLean Blvd Wichita, KS America/Chicago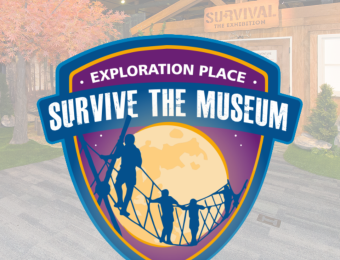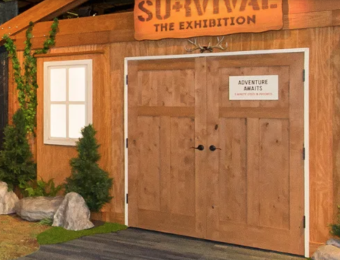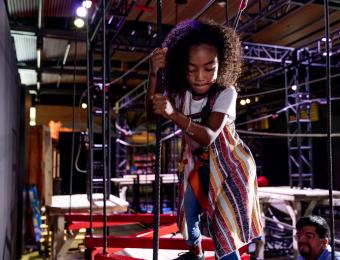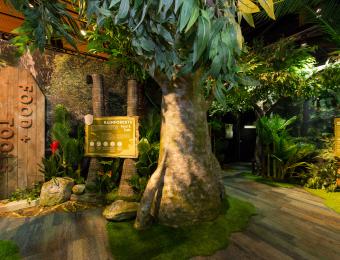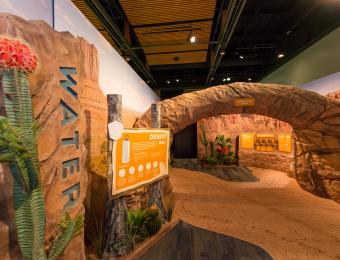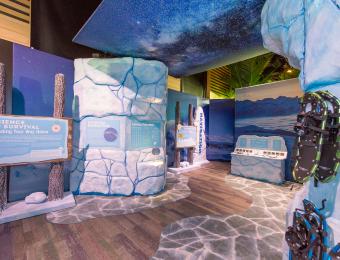 Back To Previous