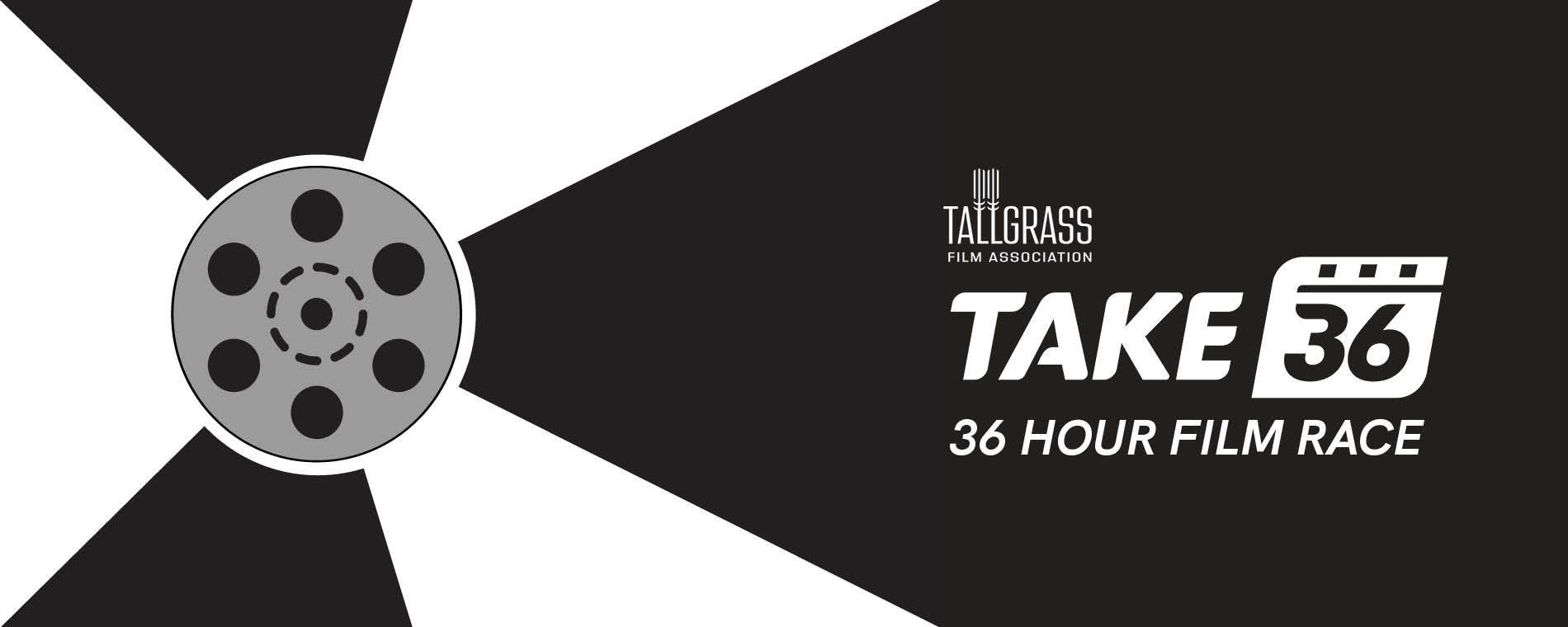 Back to Previous
Take 36: 36 Hour Film Race
7:00 PM , March 26, 2023 | Orpheum Theatre
Presented by Scholfield Honda.
Tallgrass Film Association welcomes you to our short film competition, Take 36!
In Take 36 we task creatives to conceive, develop, write, shoot, edit, and submit a short film, made in just 36 hours! And just to keep things interesting, we will have some required criteria that must be present in all submitted films! The competition will kick-off on the evening of Friday, March 24, and wrap up 36 hours later on Sunday morning, March 26. Anyone is welcome to participate! We have had filmmakers from local middle schools and high schools compete as well as seasoned professionals.
Interested in seeing our top films but don't want to participate in the competition? Join us on Sunday, March 26 at 7 p.m. at The Orpheum for our Top Ten Film Showcase with special VIP Judges.
Admission:

$10, $125

Days:

March 26, 2023

>

2023-03-26 2023-03-26 20:00:00 Take 36: 36 Hour Film Race <p>Presented by Scholfield Honda.</p> <p>Tallgrass Film Association welcomes you to our short film competition, Take 36!</p> <p>In Take 36 we task creatives to conceive, develop, write, shoot, edit, and submit a short film, made in just 36 hours! And just to keep things interesting, we will have some required criteria that must be present in all submitted films! The competition will kick-off on the evening of Friday, March 24, and wrap up 36 hours later on Sunday morning, March 26. Anyone is welcome to participate! We have had filmmakers from local middle schools and high schools compete as well as seasoned professionals.</p> <p>Interested in seeing our top films but don't want to participate in the competition? Join us on Sunday, March 26 at 7 p.m. at The Orpheum for our Top Ten Film Showcase with special VIP Judges.</p> <p> </p> 200 N. Broadway St., Ste. 330 Wichita, KS America/Chicago
Back To Previous