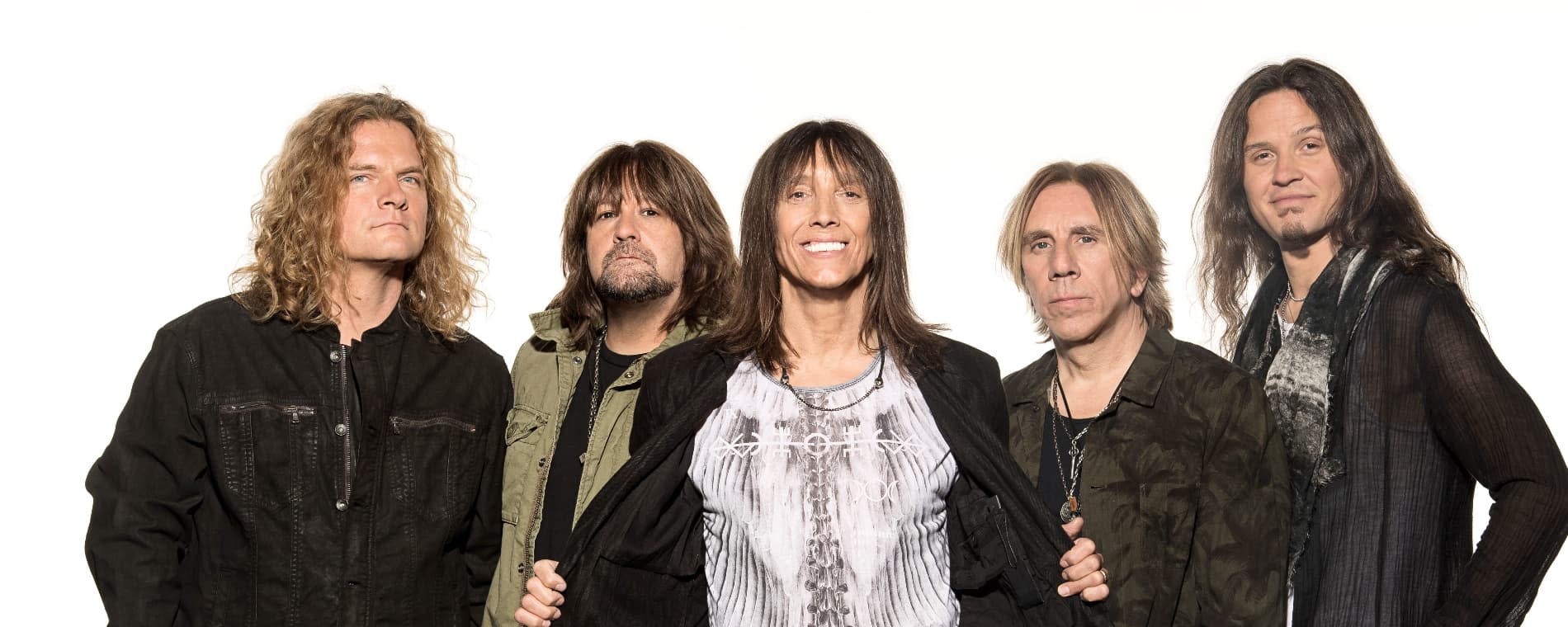 Back to Previous
Tesla 2020 Tour
This event has been postponed and will be moved to its new date once rescheduled.
The dates for this event have already occurred, please check back again for new dates.
NOTE:
Tesla with Bad Marriage has been postponed - new date TBD. - Cotillion
Tesla live in Wichita with special guest Bad Marriage! 
Get Tickets
All ages. All seating is general admission.
Online ticket purchases come with one (1) physical CD copy of "Five Man London Jam", scheduled for release on 3/13/20 (maximum of 4 albums per household). After your ticket purchase, you'll receive an additional email in the coming weeks with instructions on how to redeem your album. US/CAN residents only. One (1) CD per online ticket. Maximum of 4 albums redeemed per household. Not valid for Fan to Fan Resale.
Tesla M&G Package includes: One general admission ticket, meet & greet with Tesla, personal photo op with Tesla, access to the Tesla pre-show soundcheck, signed Tesla 8x10, Tesla VIP merchandise item (exclusive to Tesla VIP Packages), and commemorative Tesla M&G laminate
Support acts subject to change. No Refunds - No Exchanges.
Concessions and full bars open! Also featuring local favorites Nancy's A-Maize-N Sandwich Booth and Wichita Brewing Company Hand-Crafted Beers! Check Room is open during events to check your merchandise purchases, coats, hats and purses.
*This event was originally scheduled for 4/21*
Admission:

$41-250

Days:

April 21, 2020

Tesla 2020 Tour <p><strong>NOTE:</strong><br />Tesla with Bad Marriage has been postponed - new date TBD. - <strong><a title="Get Tickets" href="https://thecotillion.com/event/tesla-postponed/" rel="nofollow" target="_blank">Cotillion</a></strong></p> <p>Tesla live in Wichita with special guest Bad Marriage! </p> <p><strong><a title="Get Tickets" href="https://event.etix.com/ticket/online/performanceSale.do?performance_id=3606620&amp;partner_id=240&amp;method=restoreToken" rel="nofollow" target="_blank">Get Tickets</a></strong><br />All ages. All seating is general admission.</p> <p>Online ticket purchases come with one (1) physical CD copy of "Five Man London Jam", scheduled for release on 3/13/20 (maximum of 4 albums per household). After your ticket purchase, you'll receive an additional email in the coming weeks with instructions on how to redeem your album. US/CAN residents only. One (1) CD per online ticket. Maximum of 4 albums redeemed per household. Not valid for Fan to Fan Resale.</p> <p>Tesla M&amp;G Package includes: One general admission ticket, meet &amp; greet with Tesla, personal photo op with Tesla, access to the Tesla pre-show soundcheck, signed Tesla 8x10, Tesla VIP merchandise item (exclusive to Tesla VIP Packages), and commemorative Tesla M&amp;G laminate</p> <p>Support acts subject to change. No Refunds - No Exchanges.</p> <p>Concessions and full bars open! Also featuring local favorites Nancy's A-Maize-N Sandwich Booth and Wichita Brewing Company Hand-Crafted Beers! Check Room is open during events to check your merchandise purchases, coats, hats and purses.</p> <p>*This event was originally scheduled for 4/21*</p> America/Chicago
Back To Previous