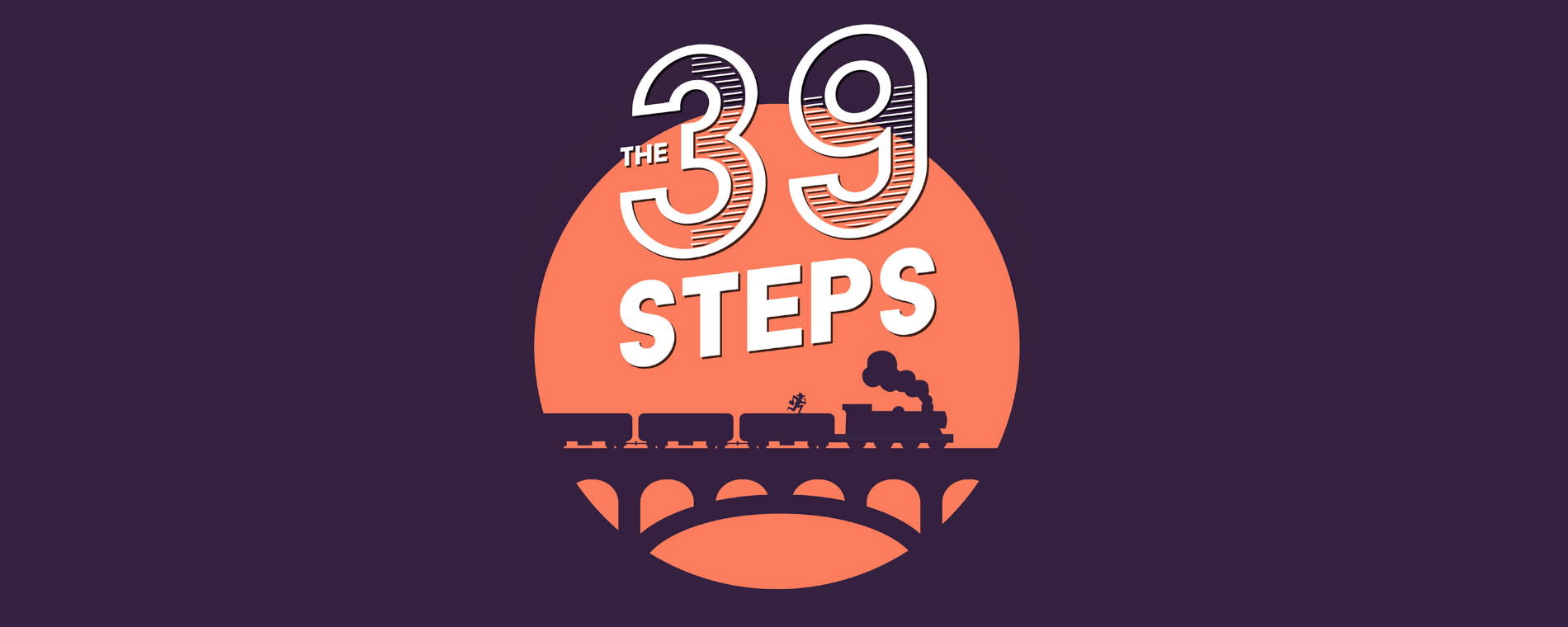 Back to Previous
The 39 Steps
Various Times, February 11, 2021 | Roxy's Downtown
A Tony nominee and Olivier award-winning parody adapted from the 1935 film by Alfred Hitchcock. This four-person adaptation requires one actor to play the hero, one actress to play the three women with whom he has romantic entanglements, and two other actors to perform every other character in the show. Lightning-fast quick changes, multiple characters portrayed at the same time, the script is full of allusions to and puns of the titles of Alfred Hitchcock's other films.
Thursdays-Saturdays - 8-9pm
Sundays - 2-3pm
Tickets
Seating is reserved and can only be booked by calling the box office at 316-265-4400. With limited seating due to social distancing measures in place, performances are selling out quickly, so get your tickets today! Seating chart and more info.
Admission:

$30

Recurrence:

Recurring weekly on Sunday, Thursday, Friday, Saturday

Days:

February 11, 2021 - February 28, 2021

2021-02-11 2021-02-28 The 39 Steps <p>A Tony nominee and Olivier award-winning parody adapted from the 1935 film by Alfred Hitchcock. This four-person adaptation requires one actor to play the hero, one actress to play the three women with whom he has romantic entanglements, and two other actors to perform every other character in the show. Lightning-fast quick changes, multiple characters portrayed at the same time, the script is full of allusions to and puns of the titles of Alfred Hitchcock's other films.</p> <p>Thursdays-Saturdays - 8-9pm<br />Sundays - 2-3pm</p> <p><strong>Tickets<br /></strong>Seating is reserved and can <strong>only be booked by calling the box office</strong> at 316-265-4400. With limited seating due to social distancing measures in place, performances are selling out quickly, so get your tickets today! <a title="More info" href="https://www.roxysdowntown.com/tickets" rel="nofollow" target="_blank"><strong>Seating chart and more info</strong></a>.</p> 412 1/2 E. Douglas Wichita, KS America/Chicago
Back To Previous