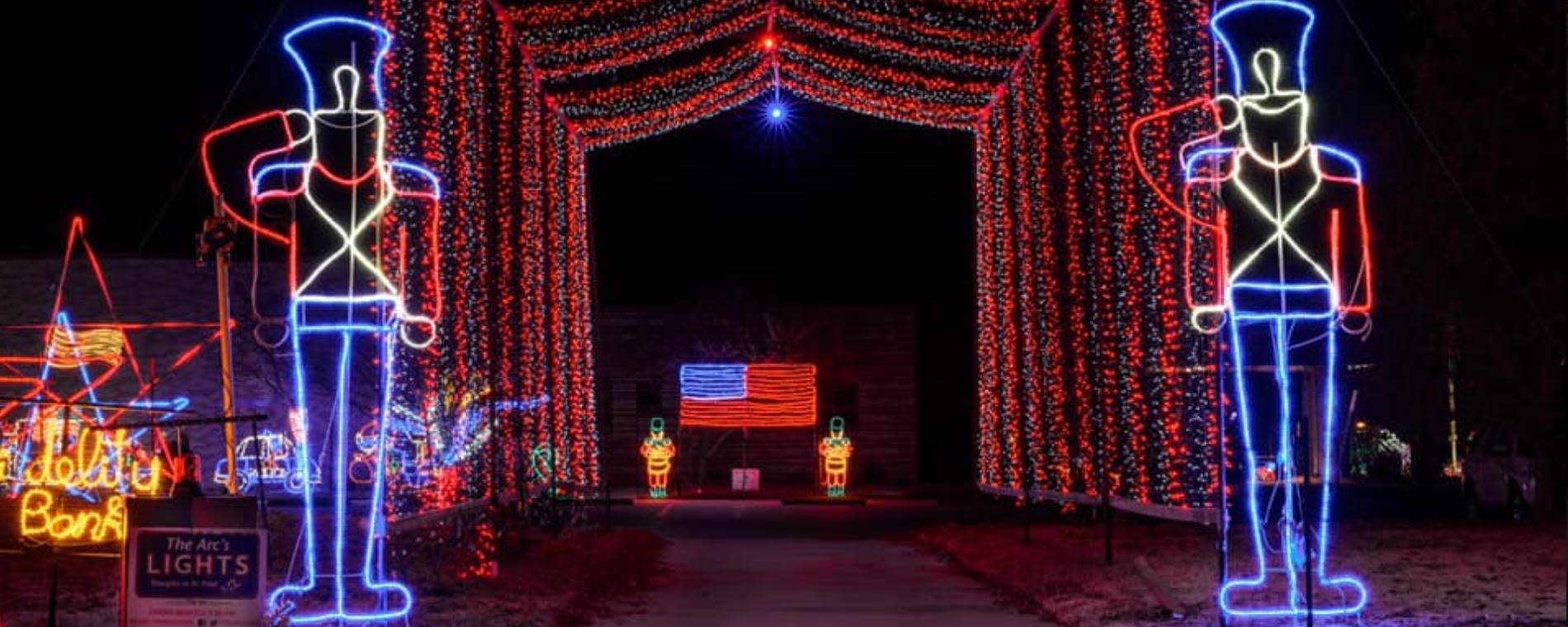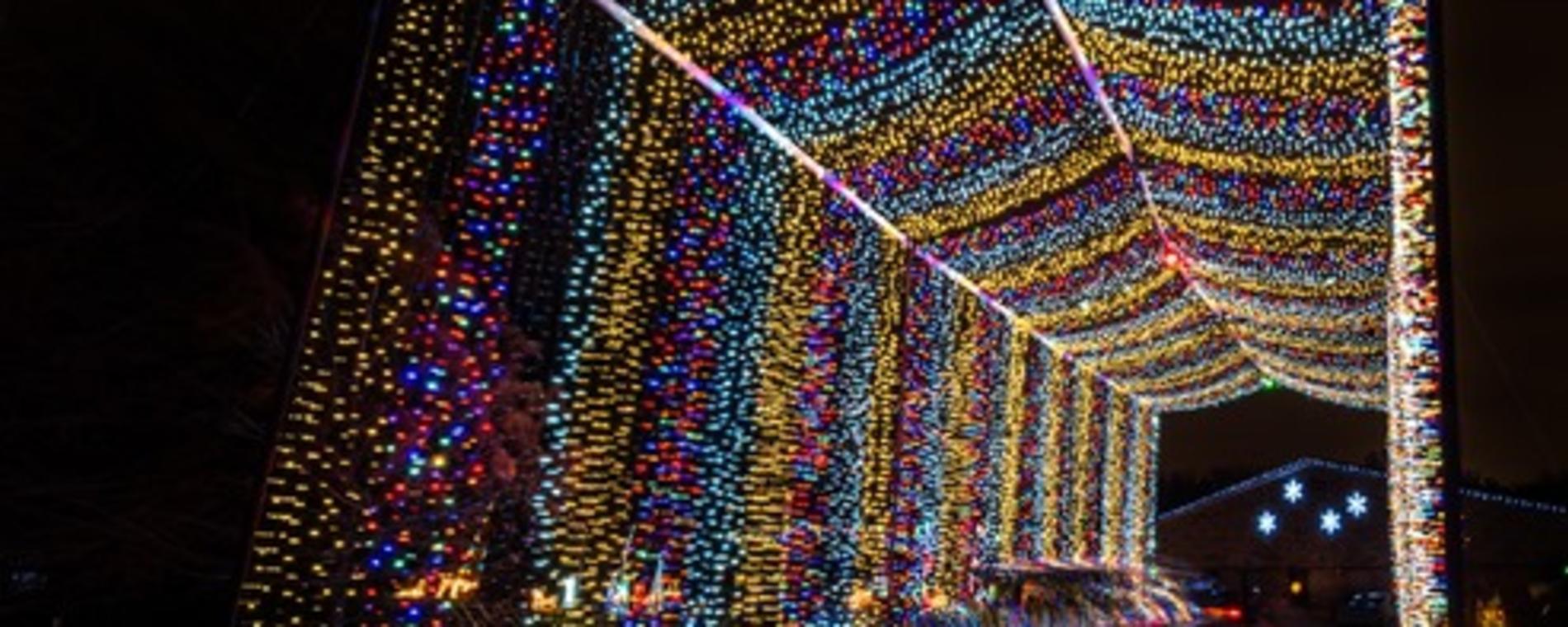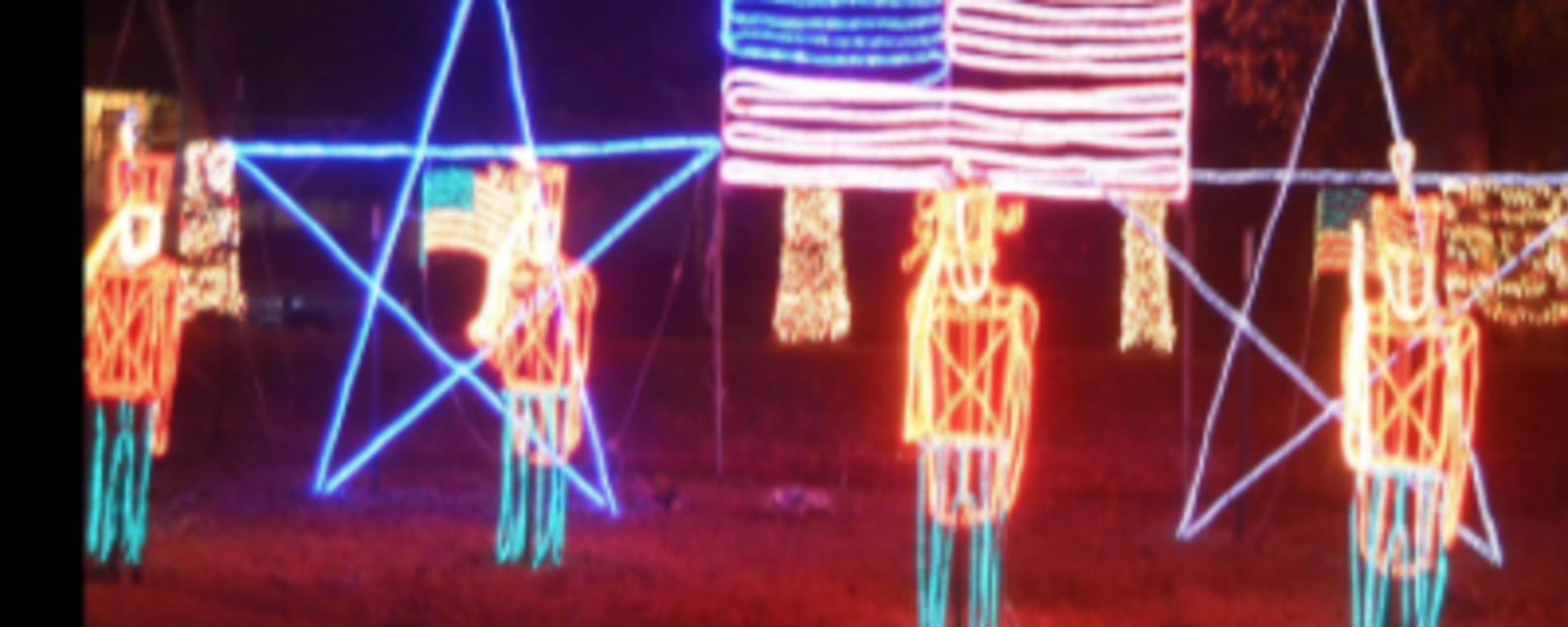 Back to Previous
The Arc's Lights 2020
5:30pm Start November 30, 2020 | The Arc of Sedgwick County
It's a magical holiday wonderland you can experience without getting out of your car. Drive through this popular display and explore the Tunnel of Lights and more than 1-million sparkling Christmas lights. They have a variety of light displays, including new ones that include toy factories, trains, a penguin scene and much more. This signature Wichita tradition raises money for youth and adults with developmental disabilities. Come out and enjoy the spectacular displays and help us change lives! A wonderful holiday tradition for 23 years.
Schedule 11/26-12/28
Opening Night: Thanksgiving 5:30-9p
Fridays-Saturdays - 5:30-10pm
Sundays-Thursdays - 5:30-9pm
Dec. 21-23 - 5:30-10pm
Christmas Eve - 5:30-11pm
Fridays-Sundays Require Tickets
Discounted tickets ($8/carload) available in advance online or at area QuikTrips
$10/carload at the gate
Explore all of the best places in Wichita to see Christmas lights!
Admission:

$8-$10/Carload Fri-Sun; Donations accepted every night

Days:

November 26, 2020 - December 28, 2020

2020-11-30 2020-12-28 17:30:00 The Arc's Lights 2020 <p>It's a magical holiday wonderland you can experience without getting out of your car. Drive through this popular display and explore the Tunnel of Lights and more than 1-million sparkling Christmas lights. They have a variety of light displays, including new ones that include toy factories, trains, a penguin scene and much more. This signature Wichita tradition raises money for youth and adults with developmental disabilities. Come out and enjoy the spectacular displays and help us change lives! A wonderful holiday tradition for 23 years.</p> <p><span style="text-decoration: underline;"><strong>Schedule 11/26-12/28</strong></span><br />Opening Night: Thanksgiving 5:30-9p<br />Fridays-Saturdays - 5:30-10pm<br />Sundays-Thursdays - 5:30-9pm<br />Dec. 21-23 - 5:30-10pm<br />Christmas Eve - 5:30-11pm</p> <p><span style="text-decoration: underline;"><strong>Fridays-Sundays Require Tickets</strong></span><br />Discounted tickets ($8/carload) available in advance <a title="Get Tickets" href="https://app.etapestry.com/onlineforms/TheARCofSedgwickCounty/TheLightsAdmission.html" rel="nofollow" target="_blank"><strong>online</strong></a> or at area QuikTrips<br />$10/carload at the gate</p> <p>Explore all of the <a title="Christmas Lights in Wichita" href="https://www.visitwichita.com/blog/post/best-places-to-see-christmas-lights-in-wichita/"><strong>best places in Wichita to see Christmas lights</strong></a>!</p> Douglas Ave at St Paul St (between Meridian and West St) Wichita, KS America/Chicago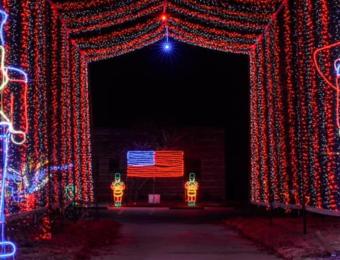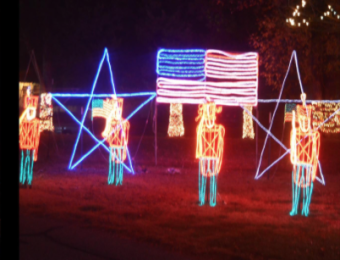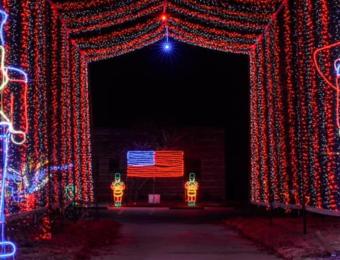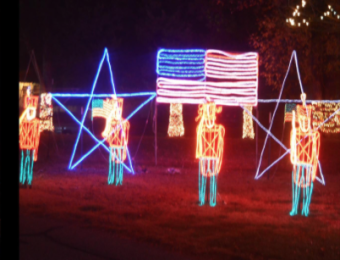 Back To Previous