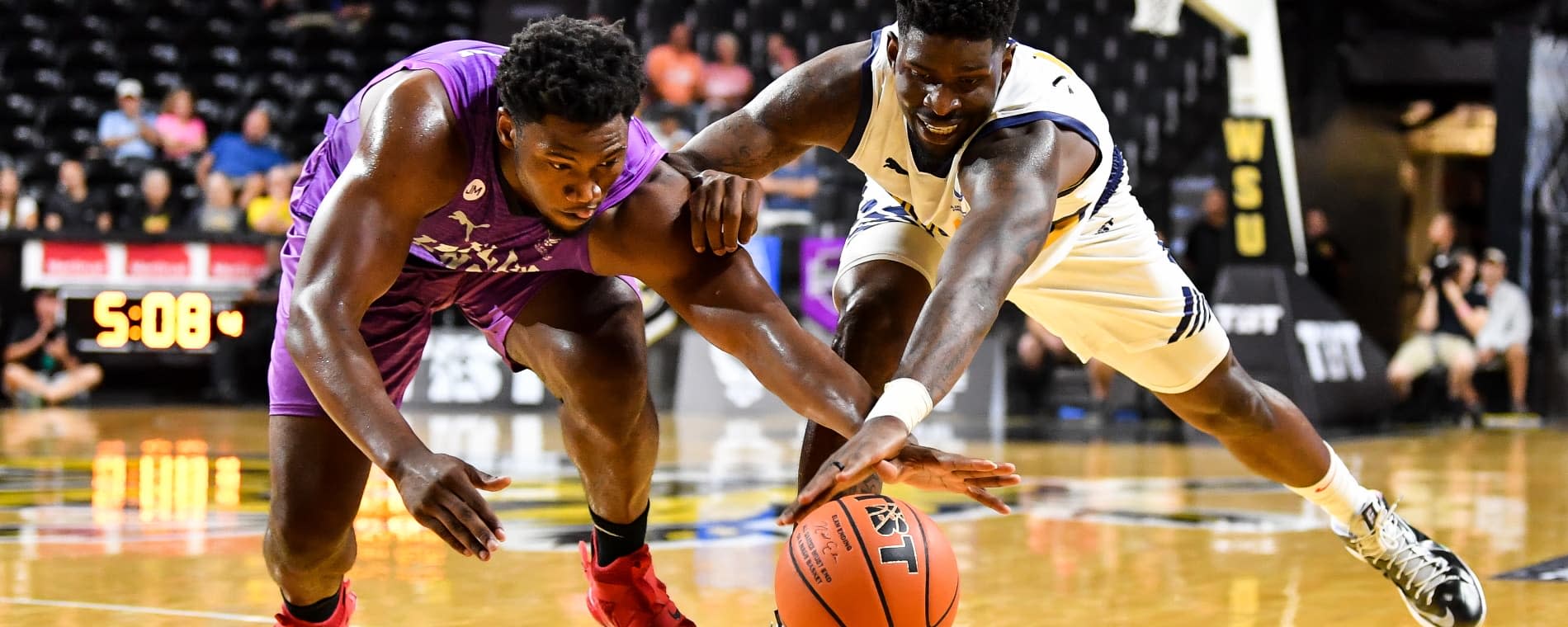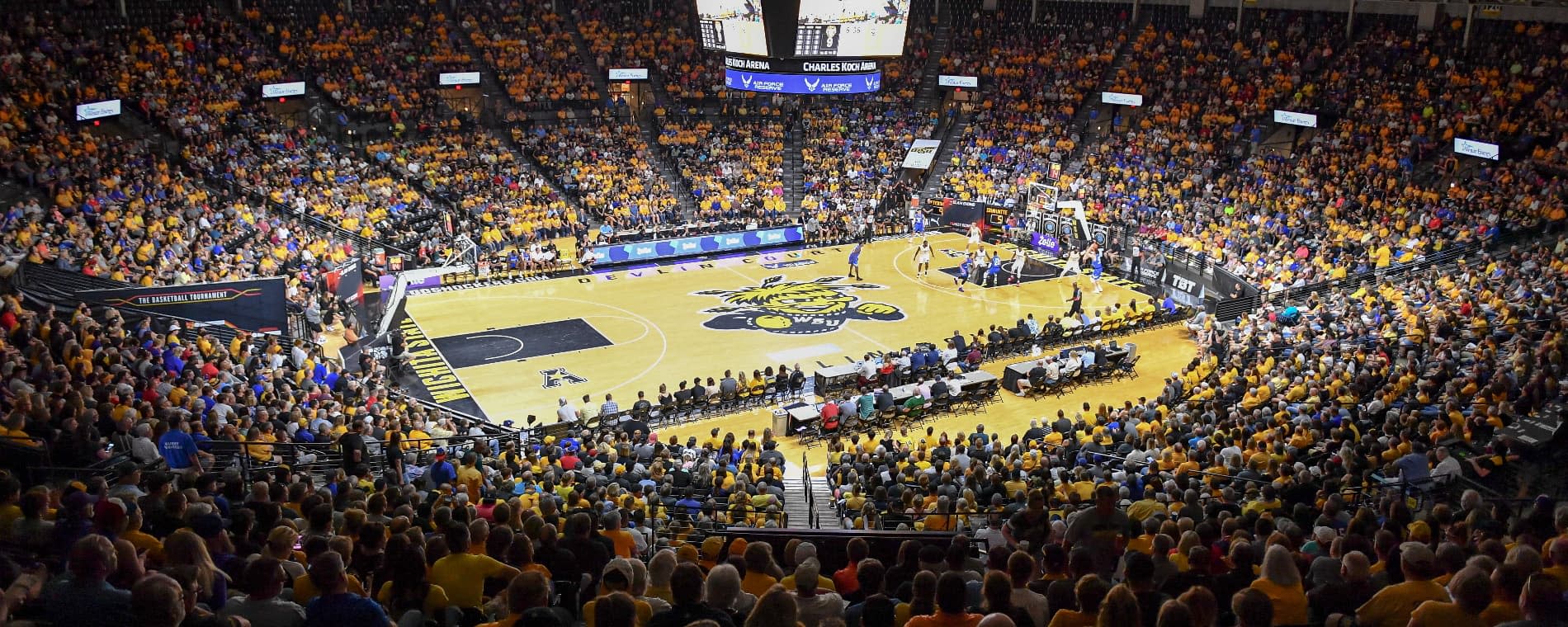 Back to Previous
The Basketball Tournament (TBT) 2021 Regional
Various Times, July 16, 2021 | Charles Koch Arena - Wichita State University
After shattering the attendance record for four straight days in 2019, The Basketball Tournament (TBT) – a $1 million, winner-take-all summer basketball event televised live on ESPN – has selected Wichita as one of its 2021 regional sites, which will take place July 16-20 at Charles Koch Arena.
Two teams from Wichita, as well as six other teams from TBT's three remaining regionals, will advance to Championship Weekend at the University of Dayton Arena in Dayton, Ohio, from July 31-Aug. 3.
All-session tickets for the TBT Wichita Regional are on sale now through the Shocker Ticket Office. To order, visit the Get Tickets link below or call 316-978-FANS (3267). WSU COVID-19 safety protocols and procedures.
Admission:

$75-$225

Get Tickets
Recurrence:

Recurring daily

Days:

July 16, 2021 - July 20, 2021

2021-07-16 2021-07-20 The Basketball Tournament (TBT) 2021 Regional <p>After shattering the attendance record for four straight days in 2019, The Basketball Tournament (TBT) &#8211; a $1 million, winner-take-all summer basketball event televised live on ESPN &#8211; has selected Wichita as one of its 2021 regional sites, which will take place July 16-20 at Charles Koch Arena.</p> <p>Two teams from Wichita, as well as six other teams from TBT's three remaining regionals, will advance to Championship Weekend at the University of Dayton Arena in Dayton, Ohio, from July 31-Aug. 3.</p> <p>All-session tickets for the TBT Wichita Regional are on sale now through the Shocker Ticket Office. To order, visit the <em>Get Tickets</em> link below or call 316-978-FANS (3267). <a title="WSU Covid-19 Info" href="https://goshockers.com/sports/2020/6/25/covid-fan-page.aspx?path=athletics" rel="nofollow" target="_blank"><strong>WSU COVID-19 safety protocols and procedures</strong></a>.</p> <p><a title="TBT 2021 Press Release" href="https://www.visitwichita.com/articles/post/wichitaselected-as-the-basketball-tournament-tbt-regionalsite-for-2021/"><strong>Read the press release</strong></a>.</p> 1845 N. Fairmount Wichita, KS America/Chicago
Back To Previous