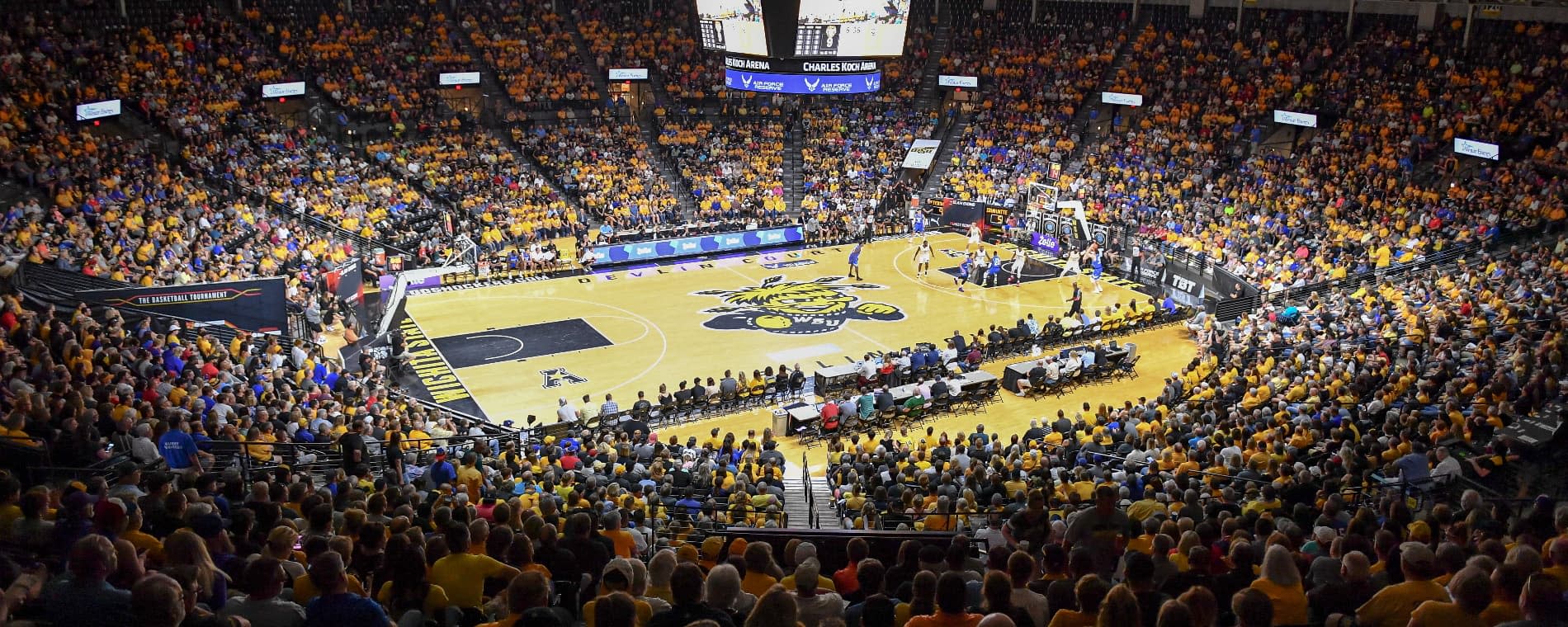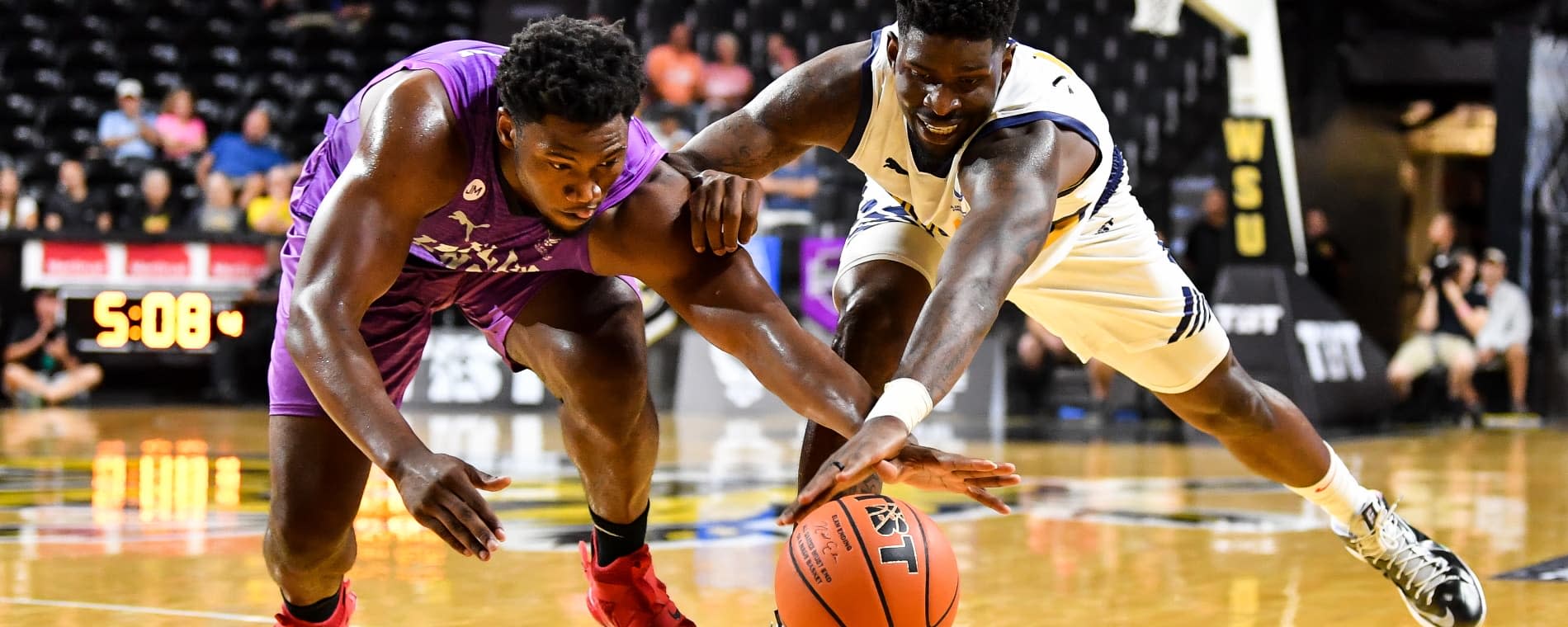 Back to Previous
The Basketball Tournament (TBT) 2022 Regionals & Quarterfinals
Various Times, July 22, 2022 | Charles Koch Arena
The Basketball Tournament (TBT), the 64-team, $1 million winner-take-all event televised live on ESPN, will return to Wichita once again in 2022 and is hosted by Visit Wichita and Wichita State University. AfterShocks, the Wichita State alumni team, will serve as the featured team in the eight-team Wichita Regional taking place at Koch Arena, July 22-25.
In addition to hosting regional play, Wichita will also be hosting one of TBT's quarterfinals games for the first time ever. The winner of the Creighton Regional will play the winner of the Wichita Regional on July 28.
2022 will be Wichita's third year hosting a TBT event. As a first-time host site in 2019, Wichita broke the TBT attendance record for four straight days, drawing 20,000 fans to Koch Arena to see Aftershocks compete in their first TBT. Aftershocks' first game against Iowa United drew a record 7,184 fans. After a year away due to the COVID-19 pandemic, the event returned to Wichita in 2021 and so did the fans. More than 6,500 turned out to see the AfterShocks punch their first-ever ticket to the TBT quarterfinals behind some Elam Ending heroics from hometown hero Conner Frankamp.
All-session tickets for the TBT Wichita Regional are on sale now through the Shocker Ticket Office. To order, visit the Get Tickets link below or call 316-978-FANS (3267). WSU COVID-19 safety protocols and procedures.
Admission:

$55 all session

Get Tickets
Days:

7/22/2022, 7/23/2022, 7/24/2022, 7/25/2022, 7/28/2022

2022-07-22 2022-07-28 The Basketball Tournament (TBT) 2022 Regionals & Quarterfinals <p>The Basketball Tournament (TBT), the 64-team, $1 million winner-take-all event televised live on ESPN, will return to Wichita once again in 2022 and is hosted by Visit Wichita and Wichita State University. AfterShocks, the Wichita State alumni team, will serve as the featured team in the eight-team Wichita Regional taking place at Koch Arena, July 22-25.</p> <p>In addition to hosting regional play, Wichita will also be hosting one of TBT's quarterfinals games for the first time ever. The winner of the Creighton Regional will play the winner of the Wichita Regional on July 28.</p> <p>2022 will be Wichita's third year hosting a TBT event. As a first-time host site in 2019, Wichita broke the TBT attendance record for four straight days, drawing 20,000 fans to Koch Arena to see Aftershocks compete in their first TBT. Aftershocks' first game against Iowa United drew a record 7,184 fans. After a year away due to the COVID-19 pandemic, the event returned to Wichita in 2021 and so did the fans. More than 6,500 turned out to see the AfterShocks punch their first-ever ticket to the TBT quarterfinals behind some Elam Ending heroics from hometown hero Conner Frankamp.</p> <p>All-session tickets for the TBT Wichita Regional are on sale now through the Shocker Ticket Office. To order, visit the <em>Get Tickets</em> link below or call 316-978-FANS (3267). <a title="WSU Covid-19 Info" href="https://goshockers.com/sports/2020/6/25/covid-fan-page.aspx?path=athletics" rel="nofollow" target="_blank"><strong>WSU COVID-19 safety protocols and procedures</strong></a>.</p> 1845 N. Fairmount Wichita, KS America/Chicago
Back To Previous