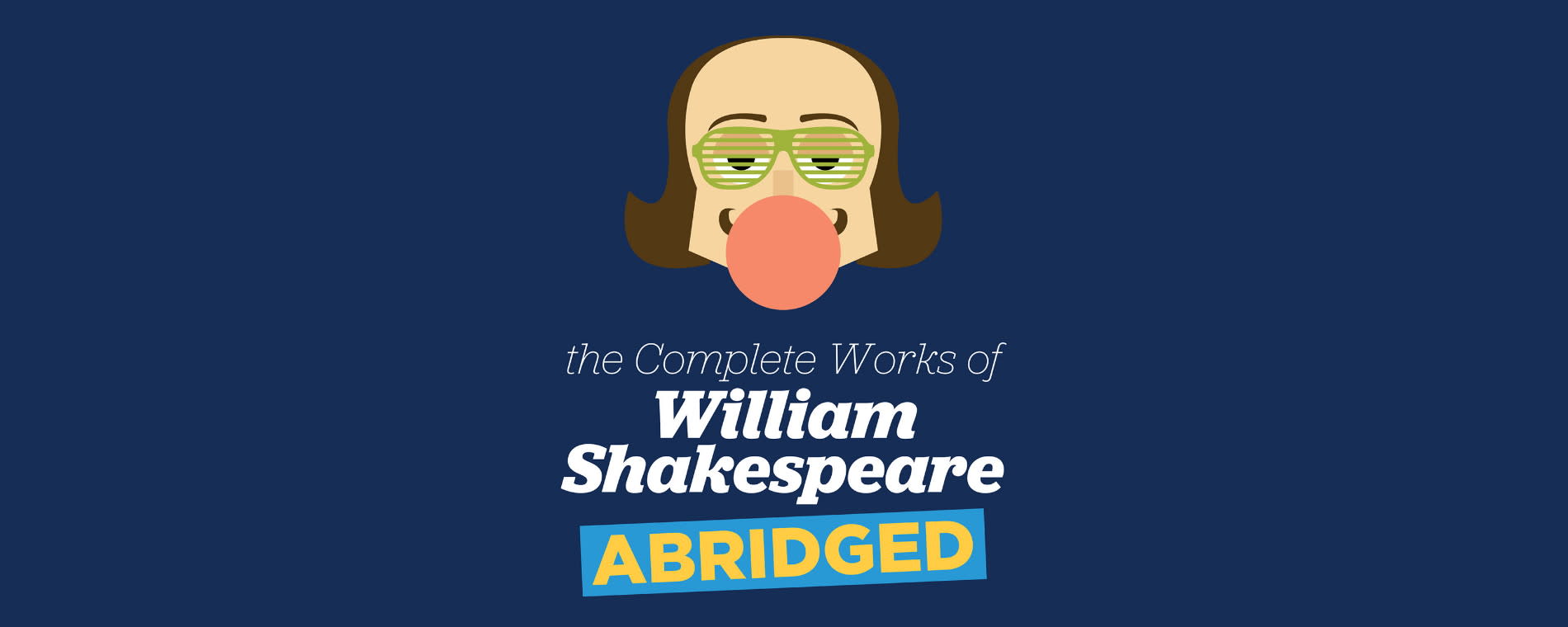 Back to Previous
The Complete Works of William Shakespeare - Abridged
Various Times, January 28, 2021 | Roxy's Downtown
A parody of the plays of William Shakespeare, all being performed in comically shortened or merged form with a very small case using their real names and playing numerous roles. Improvisation, breaking the fourth wall, and audience participation are all mainstays of this production.
Thursdays-Saturdays - 8-10pm
Sundays - 2-4pm
Tickets
Seating is reserved and can only be booked by calling the box office at 316-265-4400. With limited seating due to social distancing measures in place, performances are selling out quickly, so get your tickets today! Seating chart and more info.
Admission:

$30

Recurrence:

Recurring weekly on Sunday, Thursday, Friday, Saturday

Days:

January 14, 2021 - January 31, 2021

2021-01-28 2021-01-31 The Complete Works of William Shakespeare - Abridged <p>A parody of the plays of William Shakespeare, all being performed in comically shortened or merged form with a very small case using their real names and playing numerous roles. Improvisation, breaking the fourth wall, and audience participation are all mainstays of this production.</p> <p>Thursdays-Saturdays - 8-10pm<br />Sundays - 2-4pm</p> <p><strong>Tickets<br /></strong>Seating is reserved and can <strong>only be booked by calling the box office</strong> at 316-265-4400. With limited seating due to social distancing measures in place, performances are selling out quickly, so get your tickets today! <a title="More info" href="https://www.roxysdowntown.com/tickets" rel="nofollow" target="_blank"><strong>Seating chart and more info</strong></a>.</p> 412 1/2 E. Douglas Wichita, KS America/Chicago
Back To Previous