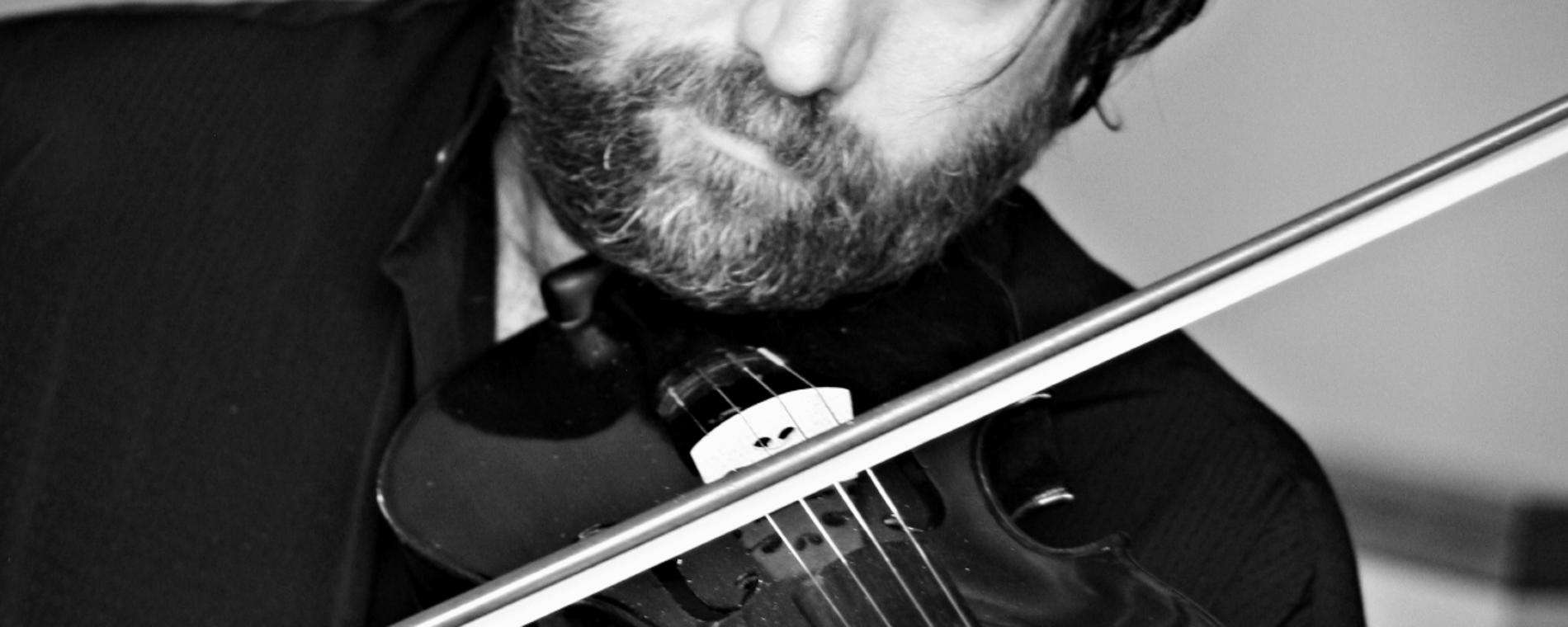 Back to Previous
The Fiddler at Third Place Brewing
04:30 PM, December 1, 2022 | Third Place Brewing
Fiddler Shawn Craver moved to Wichita, Kansas from Appalachia 13 years ago. Since then he has performed several hundred shows across the region with various bands. He's a Maryland State Banjo Champion, a Mid-Atlantic Mandolin Champion, and a recent main stage fiddler at The Kansas State Fiddle Contest in Lawrence. His latest gig is playing fiddle for Third Place Brewing's happy hour on Thursdays in downtown Wichita.
Shawn says, "Every ale-house needs a fiddler in the corner and last week people walking by on the sidewalk saw the fiddler in the window and came in for a few beers. Sometimes it's the little things that make a city fun."

Shawn Craver "The Fiddler" will be playing solo, acoustic, traditional fiddle music for Third Place Brewing's happy hour every Thursday from 4:30 p.m. until 6 p.m. Third Place is located at 630 E Douglas Ave #150, Wichita, KS 67202. The music is free, but the fiddler's case will be open for tips. For more information visit www.shawncraverfiddler.com.
Admission:

Free

Recurrence:

Recurring weekly on Thursday

Days:

December 16, 2021 - December 8, 2022

>

2022-12-01 2022-12-08 18:00:00 The Fiddler at Third Place Brewing <p>Fiddler Shawn Craver moved to Wichita, Kansas from Appalachia 13 years ago. Since then he has performed several hundred shows across the region with various bands. He's a Maryland State Banjo Champion, a Mid-Atlantic Mandolin Champion, and a recent main stage fiddler at The Kansas State Fiddle Contest in Lawrence. His latest gig is playing fiddle for Third Place Brewing's happy hour on Thursdays in downtown Wichita.</p> <p>Shawn says, "Every ale-house needs a fiddler in the corner and last week people walking by on the sidewalk saw the fiddler in the window and came in for a few beers. Sometimes it's the little things that make a city fun."<br /><br />Shawn Craver "The Fiddler" will be playing solo, acoustic, traditional fiddle music for Third Place Brewing's happy hour every Thursday from 4:30 p.m. until 6 p.m. Third Place is located at 630 E Douglas Ave #150, Wichita, KS 67202. The music is free, but the fiddler's case will be open for tips. For more information visit www.shawncraverfiddler.com.</p> 630 E Douglas Ave., Ste 150 Wichita, KS America/Chicago
Back To Previous