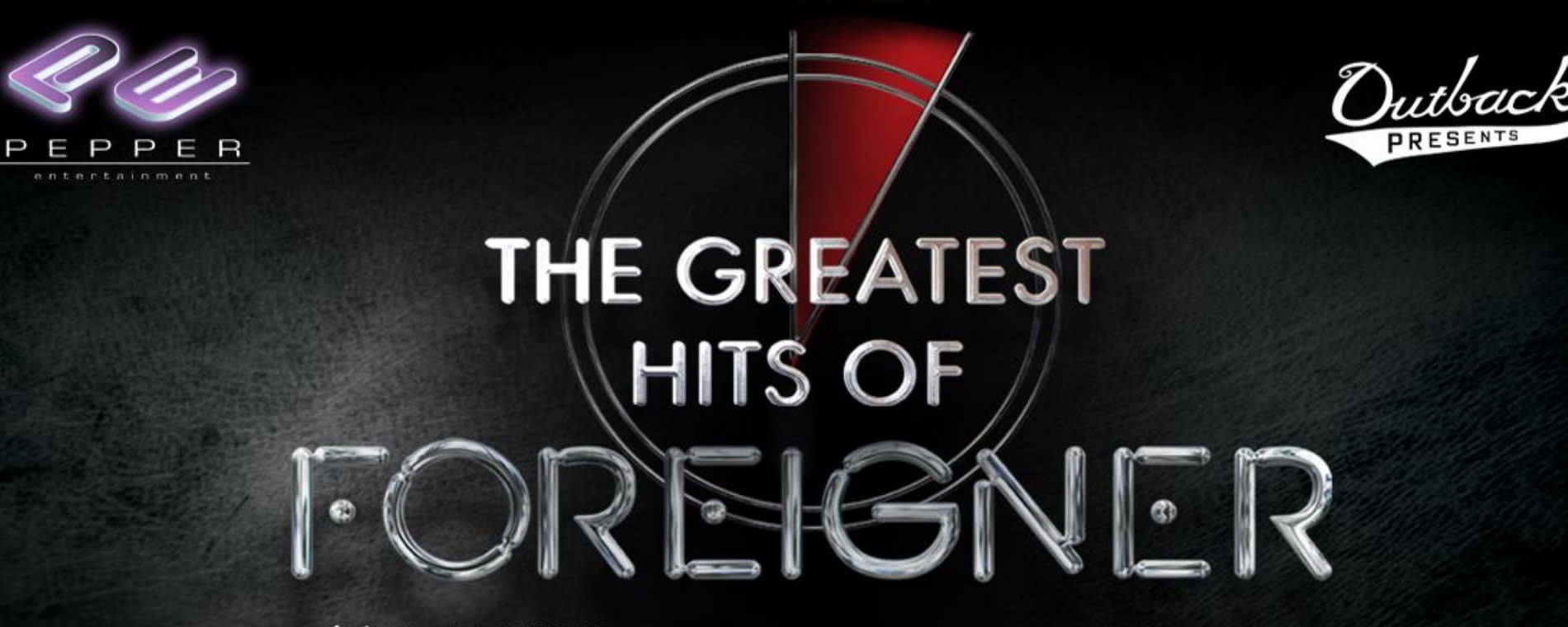 Back to Previous
The Greatest Hits of Foreigner
8:00pm, August 7, 2021 | Hartman Arena
Foreigner is bringing "The Greatest Hits of Foreigner On Tour" to Hartman Arena on Saturday, August 7th. With hits such as "I Want To Know What Love Is," "Cold As Ice," "Hot Blooded," and many more, this will be a show you don't want to miss!
Please refer to Hartman Arena and pepperentertainment.com/covid-19 measures regarding this event.
For this event, we are encouraging masks to be worn but they are not required.
Admission:

Starting at $39.50 (plus online fees)

Get Tickets
Days:

August 7, 2021

2021-08-07 2021-08-07 20:00:00 The Greatest Hits of Foreigner <p>Foreigner is bringing "The Greatest Hits of Foreigner On Tour" to Hartman Arena on Saturday, August 7th. With hits such as "I Want To Know What Love Is," "Cold As Ice," "Hot Blooded," and many more, this will be a show you don't want to miss!</p> <p>Please refer to <a title="Hartman Arena COVID-19 Info" href="https://www.hartmanarena.com/p/plan-your-visit/covid-19-info" rel="nofollow" target="_blank"><strong>Hartman Arena</strong></a> and <a title="Pepper Entertainment COVID-19 Info" href="https://pepperentertainment.com/covid-19" rel="nofollow" target="_blank"><strong>pepperentertainment.com/covid-19</strong></a> measures regarding this event.</p> <p>For this event, we are encouraging masks to be worn but they are not required.</p> 8151 N. Hartman Arena Drive Park City, KS America/Chicago
Back To Previous