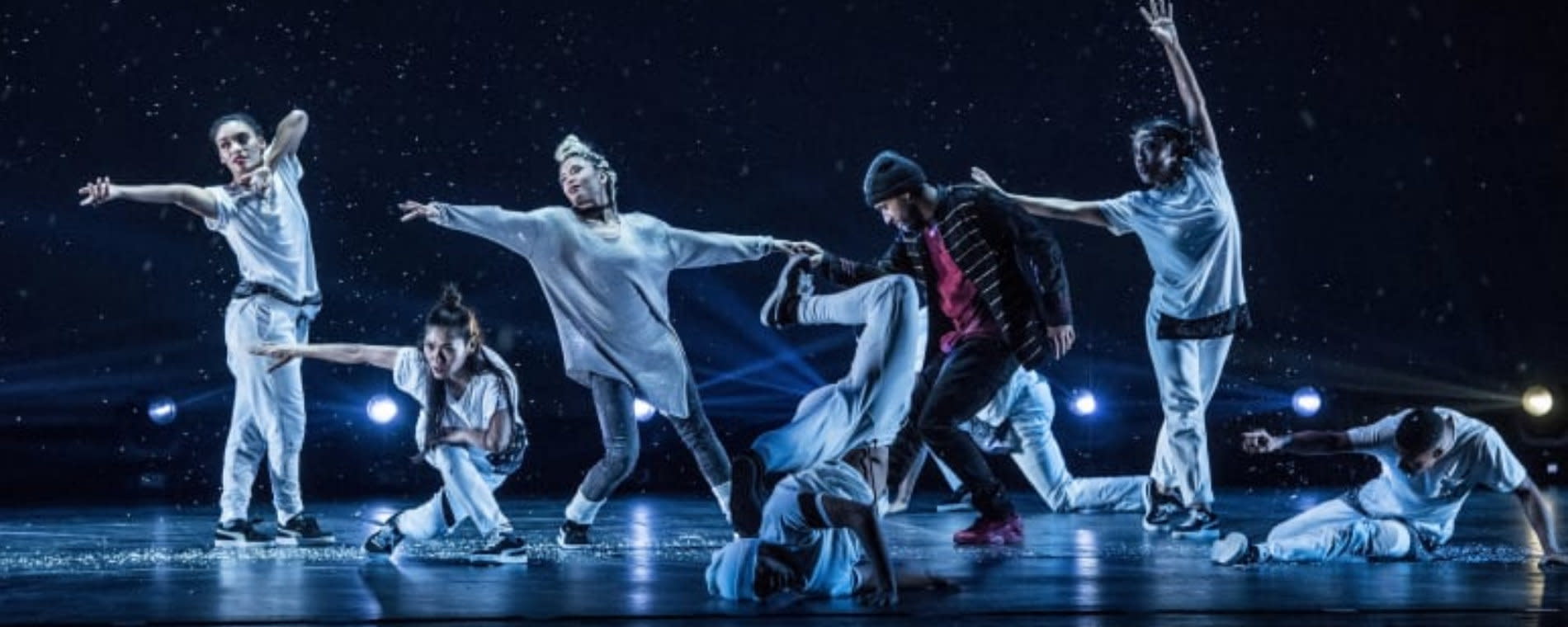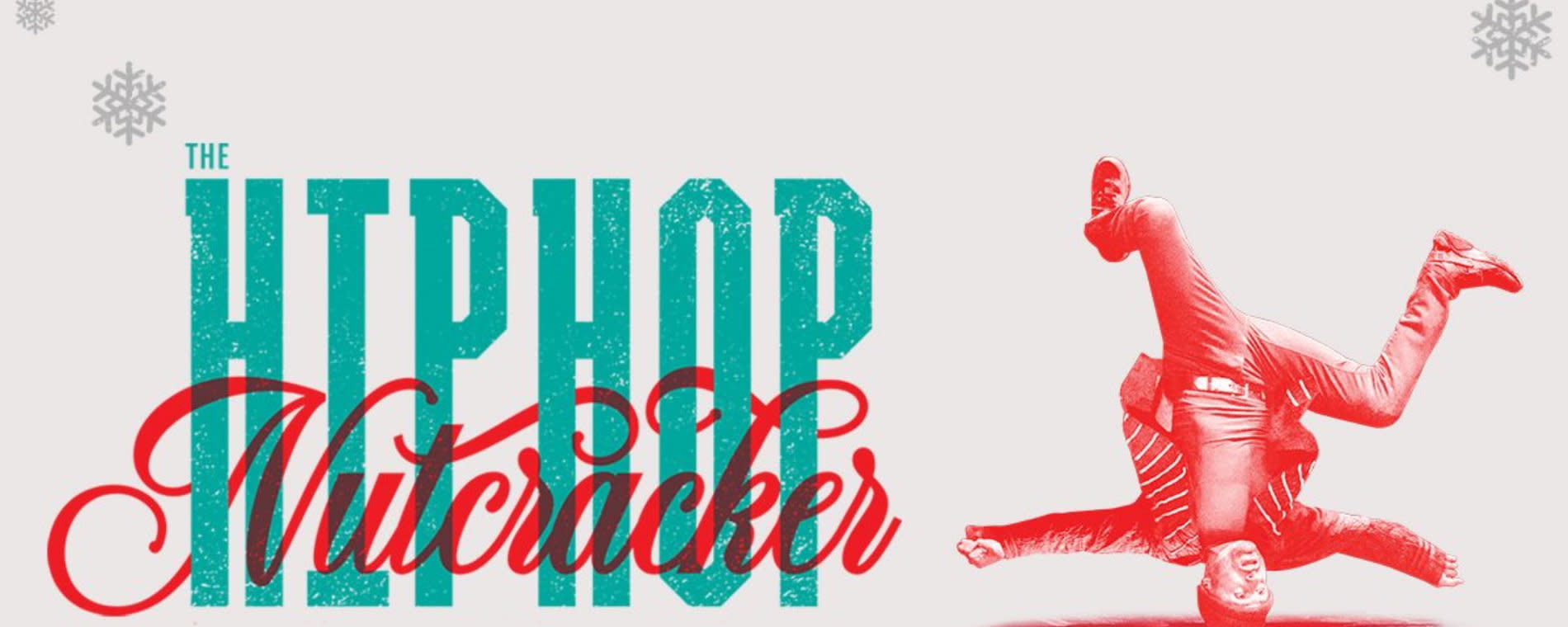 Back to Previous
The Hip Hop Nutcracker
7:00pm December 17, 2020 | Virtual Event
This is now a virtual/at-home event.
Since we can't gather in person for live performances this holiday season, we're thrilled to present another virtual offering, bringing holiday entertainment directly to your home for two evenings this December. The Hip Hop Nutcracker is a holiday mash-up for the entire family.
Recorded live at the New Jersey Performing Arts Center, The Hip Hop Nutcracker is a contemporary dance spectacle set to Tchaikovsky's timeless music. A unique and joyful event, this evening-length production is performed by a supercharged cast of a dozen all-star dancers, a DJ, a violinist, and MC Kurtis Blow, one of hip hop's founding fathers, who opens the show with a short set.
Through this re-mixed and re-imagined version of the classic, the dynamic performers of The Hip Hop Nutcracker take us on a journey that celebrates love, community and the magic of the holiday season.
Click the purchase ticket button to buy a General Admission or VIP ticket. Upon completion of purchase, you will receive an email with instructions on how to login to the performance. On the day of the show, follow those instructions and you will be allowed entry when the performance is ready to begin.
General Admission must view online at the scheduled time.
VIP package performances are video on demand and allows viewer to watch over 48 hour window (following initial scheduled time) and view a post-show conversation with the show's creators. Post show conversation will be live and will start at 85 minutes after the initial scheduled showtime. Package also includes an autographed show poster. Purchaser must include address and phone in confirmation in order to receive.
Admission:

GA $20; VIP $50

Days:

December 17, 2020 - December 18, 2020

2020-12-17 2020-12-18 20:30:00 The Hip Hop Nutcracker <p>Since we can't gather in person for live performances this holiday season, we're thrilled to present another virtual offering, bringing holiday entertainment directly to your home for two evenings this December. The Hip Hop Nutcracker is a holiday mash-up for the entire family.</p> <p>Recorded live at the New Jersey Performing Arts Center, The Hip Hop Nutcracker is a contemporary dance spectacle set to Tchaikovsky's timeless music. A unique and joyful event, this evening-length production is performed by a supercharged cast of a dozen all-star dancers, a DJ, a violinist, and MC Kurtis Blow, one of hip hop's founding fathers, who opens the show with a short set.</p> <p>Through this re-mixed and re-imagined version of the classic, the dynamic performers of The Hip Hop Nutcracker take us on a journey that celebrates love, community and the magic of the holiday season.</p> <p><a title="Get Tickets" href="https://www.stellartickets.com/events/hhn-and-orpheum-wichita/hip-hop-nutcracker-wichita" rel="nofollow" target="_blank"><strong>Get Tickets</strong></a></p> <p>Click the purchase ticket button to buy a General Admission or VIP ticket. Upon completion of purchase, you will receive an email with instructions on how to login to the performance. On the day of the show, follow those instructions and you will be allowed entry when the performance is ready to begin.</p> <p><span style="text-decoration: underline;">General Admission</span> must view online at the scheduled time.</p> <p><span style="text-decoration: underline;">VIP</span> package performances are video on demand and allows viewer to watch over 48 hour window (following initial scheduled time) and view a post-show conversation with the show's creators. Post show conversation will be live and will start at 85 minutes after the initial scheduled showtime. Package also includes an autographed show poster. Purchaser must include address and phone in confirmation in order to receive.</p> Wichita, KS America/Chicago
Back To Previous