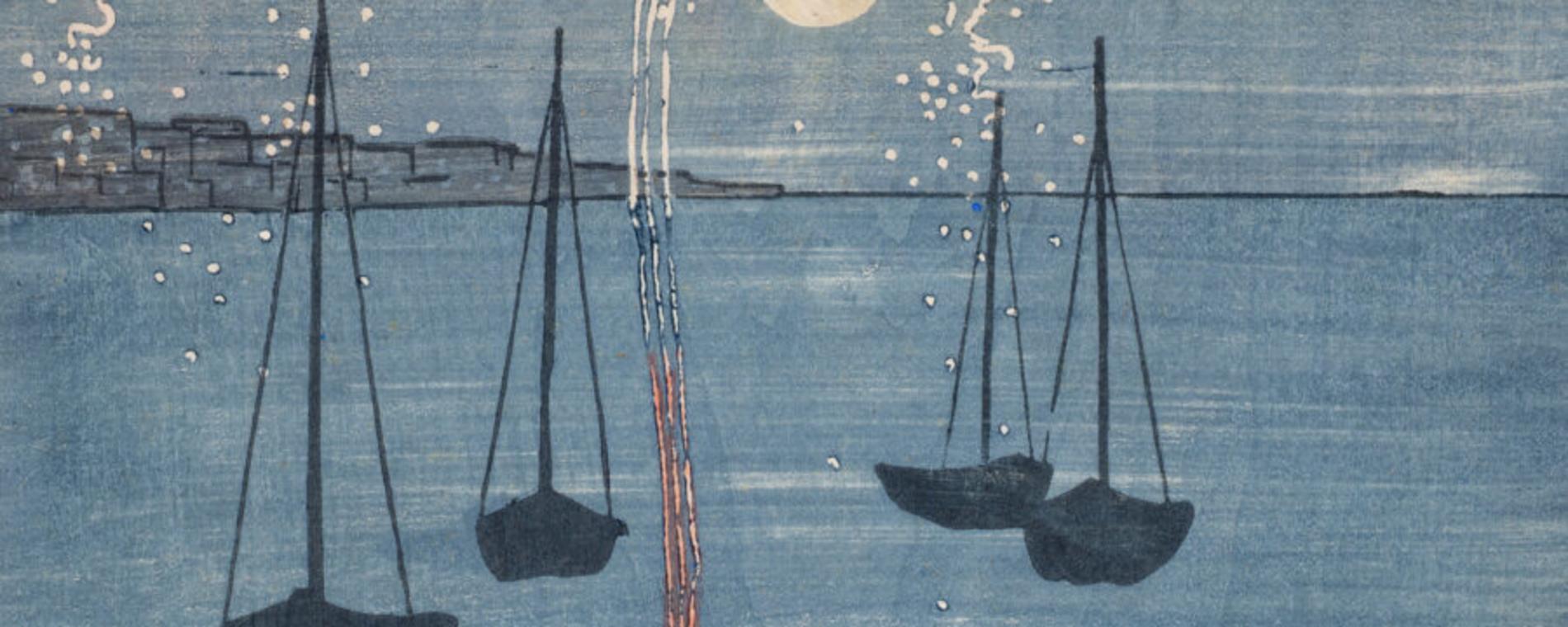 Back to Previous
The International Block Print Renaissance Then and Now: A Centennial Celebration of Block Prints in Wichita, Kansas, 1922-2022
From: 10:00 AM to 05:00 PM, June 28, 2022 | Wichita Art Museum
The International Block Print Renaissance began in the last decades of the 19th century in Europe, as artists and collectors rediscovered the block print medium. Wichita played a major role in expanding this renaissance throughout America.
In 1922, the newly assembled Wichita Art Association presented American Block Print Makers as one of its first exhibitions. The exhibition inaugurated a century-long relationship between Wichita and prints. Beginning in 1928, Wichita hosted an annual juried block print exhibition. In 1930, two years after the opening of the first annual block print exhibition, the Prairie Print Makers—a national print society and artist collective—was founded. In the early 1940s, Wichita's annual print exhibition was expanded to include all printmaking media. It continued through the 1990s and became one of the most important print competitions in America. Together, these events firmly established Wichita's position in the history of printmaking and American art.
The International Block Print Renaissance Then and Now includes over 140 prints. Together with its accompanying catalogue, the exhibition explores Wichita's important role in the history of this international renaissance. It features prints by European leaders including Emil Orlik, Walther Klemm, Henri Riviére, Frank Morley Fletcher, John Platt, Allen Seaby, Jules Chadel, Hans Neumann, and Auguste Lepére. It also includes works by the Japanese masters Katsushika Hokusai and Utagawa Hiroshige. These European and Japanese masters influenced and inspired the American printmakers featured in the show, including B.J.O. Nordfeldt, Ernest Watson, Helen Hyde, Frances Gearhart, Gustave Baumann, and C.A. Seward. Many of these artists were included in the 1922 exhibition and the annual Wichita print shows that followed.
The International Block Print Renaissance Then and Now also celebrates the ongoing vigor of this renaissance through the work of 12 contemporary printmakers—Jean Gumpper, Mark Sisson, Mike Lyon, Karen Kunc, Leon Loughridge, Gordon Mortenson, Micah Schwaberow, Walt Padgett, Michelle Martin, Tim High, Louise Fisher, and Linda Lee Boyd. These artists—like their predecessors who worked a century before—continue to push the artistic possibilities of the block print medium.  
Admission:

Free

Buy Tickets
Recurrence:

Recurring daily

Days:

February 26, 2022 - August 7, 2022

2022-06-28 2022-08-07 17:00:00 The International Block Print Renaissance Then and Now: A Centennial Celebration of Block Prints in Wichita, Kansas, 1922-2022 <p>The International Block Print Renaissance began in the last decades of the 19th century in Europe, as artists and collectors rediscovered the block print medium. Wichita played a major role in expanding this renaissance throughout America.</p> <p>In 1922, the newly assembled Wichita Art Association presented <em>American Block Print Makers </em>as one of its first exhibitions. The exhibition inaugurated a century-long relationship between Wichita and prints. Beginning in 1928, Wichita hosted an annual juried block print exhibition. In 1930, two years after the opening of the first annual block print exhibition, the Prairie Print Makers—a national print society and artist collective—was founded. In the early 1940s, Wichita's annual print exhibition was expanded to include all printmaking media. It continued through the 1990s and became one of the most important print competitions in America. Together, these events firmly established Wichita's position in the history of printmaking and American art.</p> <p><em>The International Block Print Renaissance Then and Now </em>includes over 140 prints. Together with its accompanying catalogue, the exhibition explores Wichita's important role in the history of this international renaissance. It features prints by European leaders including Emil Orlik, Walther Klemm, Henri Riviére, Frank Morley Fletcher, John Platt, Allen Seaby, Jules Chadel, Hans Neumann, and Auguste Lepére. It also includes works by the Japanese masters Katsushika Hokusai and Utagawa Hiroshige. These European and Japanese masters influenced and inspired the American printmakers featured in the show, including B.J.O. Nordfeldt, Ernest Watson, Helen Hyde, Frances Gearhart, Gustave Baumann, and C.A. Seward. Many of these artists were included in the 1922 exhibition and the annual Wichita print shows that followed.</p> <p><em>The International Block Print Renaissance Then and Now </em>also celebrates the ongoing vigor of this renaissance through the work of 12 contemporary printmakers—Jean Gumpper, Mark Sisson, Mike Lyon, Karen Kunc, Leon Loughridge, Gordon Mortenson, Micah Schwaberow, Walt Padgett, Michelle Martin, Tim High, Louise Fisher, and Linda Lee Boyd. These artists—like their predecessors who worked a century before—continue to push the artistic possibilities of the block print medium.  </p> 1400 W. Museum Blvd. Wichita, KS America/Chicago
Back To Previous