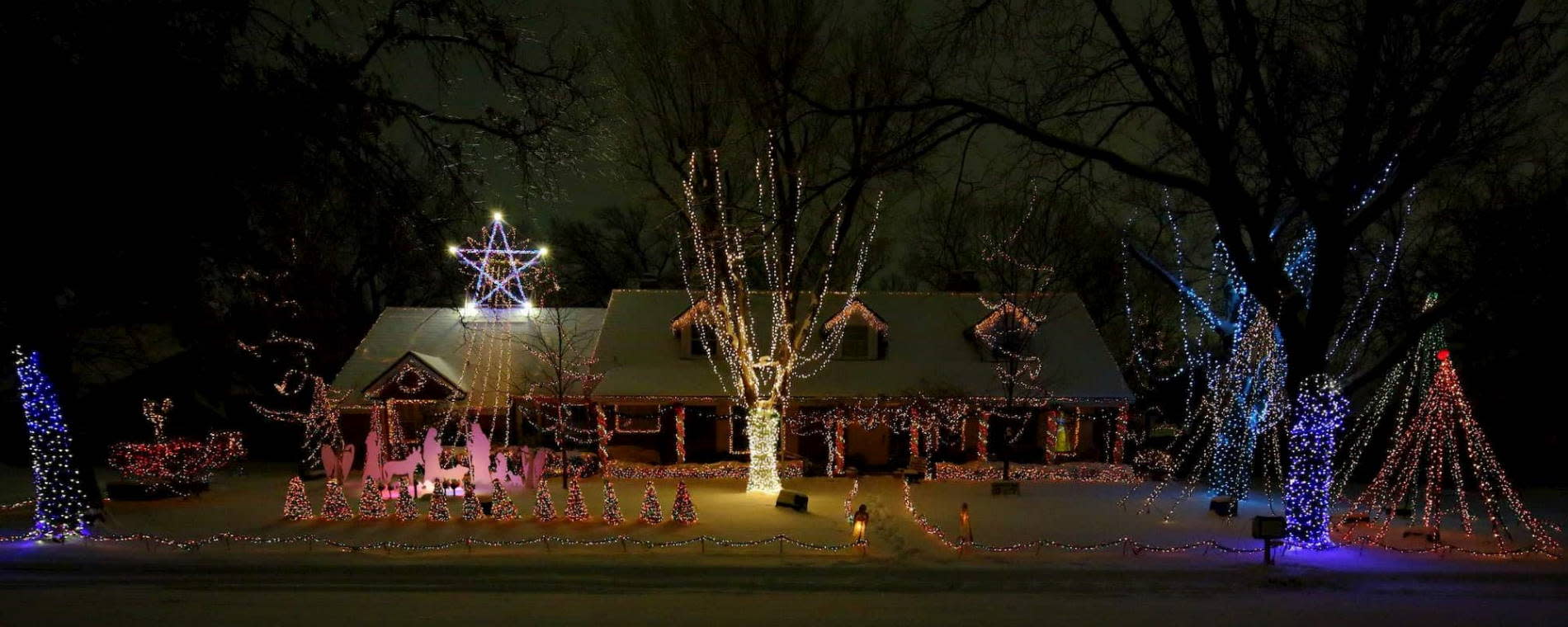 Back to Previous
The Marshall Family Christmas Lights 2020
5:30pm Start November 30, 2020 | The Marshall Family Lights
Join one local family as they bring the excitement of The Marshall Family Christmas Lights to east Wichita. With a holiday performance beginning daily at 5:30 p.m., stop by and remember to tune in to 91.7 FM to hear the holiday music that matches the lights. The display features more than 100,000 lights – all synchronized to music – and is free, but all donations go to support the Lord's Diner and St. Anthony Family Shelter in Wichita.
5:30-10 p.m. on school nights (other nights until 11 p.m.)
Explore all of the best places in Wichita to see Christmas lights!
Admission:

Free, donations for charity accepted

Days:

November 29, 2020 - January 6, 2021

2020-11-30 2021-01-06 17:30:00 The Marshall Family Christmas Lights 2020 <p>Join one local family as they bring the excitement of The Marshall Family Christmas Lights to east Wichita. With a holiday performance beginning daily at 5:30 p.m., stop by and remember to tune in to 91.7 FM to hear the holiday music that matches the lights. The display features more than 100,000 lights &#8211; all synchronized to music &#8211; and is free, but all donations go to support the Lord's Diner and St. Anthony Family Shelter in Wichita.</p> <p>5:30-10 p.m. on school nights (other nights until 11 p.m.)</p> <p>Explore all of the <a title="Christmas Lights in Wichita" href="https://www.visitwichita.com/blog/post/best-places-to-see-christmas-lights-in-wichita/"><strong>best places in Wichita to see Christmas lights</strong></a>!</p> 620 N Stratford Lane Wichita, KS America/Chicago
Back To Previous